Expanded Steroid Control Launched at the 2015 AACC Annual Meeting
By Labmedica International staff writers
Posted on 30 Jul 2015
Expanded Steroid Control has been launched that now contains nine analytes of interest at clinically relevant levels for mass spectrometry and separation science technology.
The nine analytes included in the specialty matrix are Corticosterone, Cortisol, Cortisone, Dehydroepiandrosterone (DHEA), Progesterone, 17α-Hydroxyprogesterone, Testosterone, with the addition of Androstenedione and 11 Deoxycortisol.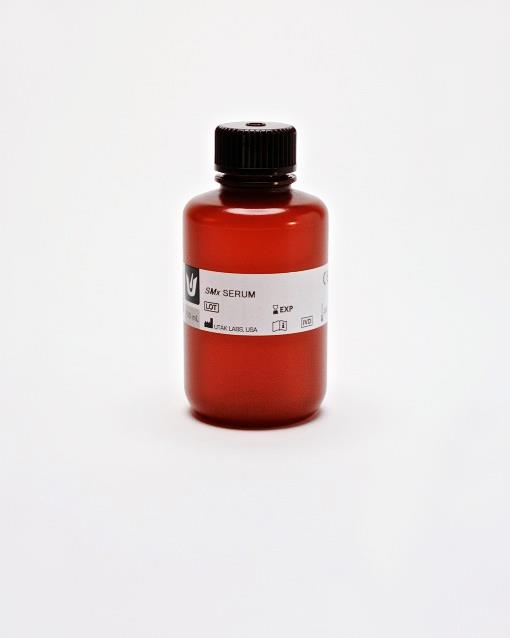 The Expanded Steroid Control is manufactured by UTAK (Valencia, CA, USA) within its proprietary SMx Serum Specialty Matrix. For use with any methodology, UTAK's stock and custom quality controls are handcrafted and sold to Clinical, Toxicology and Esoteric laboratories globally. UTAK's Expanded Steroid Control in SMx Serum, is offered in individual packs for Levels 1, 2, 3, 4 and a Negative Control. The International Organization for Standardization (ISO) accreditation guidelines note that independent third party quality controls should be used instead of, or in addition to, any control materials supplied by the reagent or instrument manufacturer. UTAK offers hundreds of stock and custom serum, whole blood, urine and oral fluids controls for use with any methodology, on any testing platform.
Jim Plutchak, CEO of UTAK, said, "Our goal is always to craft Quality Controls for Clinical and Esoteric laboratories that are as close to a human matrix as possible. Due to the issue of endogenous steroid levels in serum-based matrix products, we developed a Steroids Control in our SMx Specialty Matrix. The result is a third party control that esoteric laboratories can depend on for their laboratory developed tests." Charles E. Pippenger, PhD, adjunct professor Department of Neurosciences, University of Vermont College of Medicine added, "Inter-laboratory comparison of results, made possible with a uniform control, allows labs to be confident that test results generated are accurate."
The Expanded SMx Steroid Control was released at the 2015 American Association of Clinical Chemistry (AACC) Meeting & Clinical Lab Expo held July 26–30, in Atlanta (GA, USA).
Related Links:
UTAK
University of Vermont College of Medicine
American Association of Clinical Chemistry