Smart Intraocular Lens Inserted into the Eye Detects Biomarkers for Alzheimer's
By LabMedica International staff writers
Posted on 13 Jan 2023
Scientists have developed a smart intraocular lens that can be inserted into the eye to detect biomarkers for Alzheimer's, a degenerative brain disease, and could facilitate early diagnosis of various other neurological diseases.
The smart intraocular lens that can be inserted into the eye to diagnose Alzheimer's has been developed for the first time in Korea by scientists at The Korea Institute of Machinery and Materials (KIMM, Daejeon, Korea). The intraocular implant can diagnose Alzheimer's in its early stages. The scientists developed the implantable biosensing system by mounting a bioresponsive hydrogel-based sensing module that can detect various biomarkers on an intraocular lens to express a signal in a moiré pattern.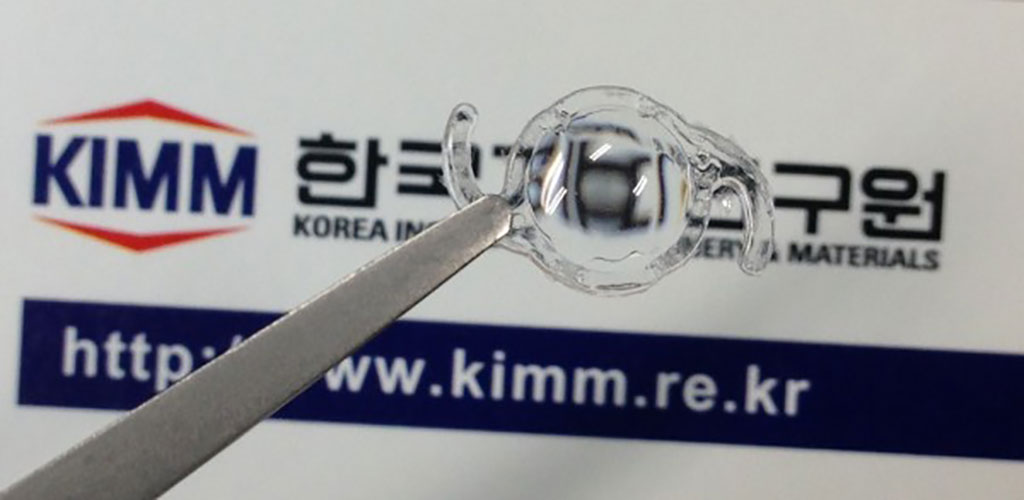 The hydrogel pattern, to which the antibody is bound, contracts when it reacts with the target biomarker which is then detected using changes in the moiré signal. These changes are generated when the hydrogel pattern, which becomes narrower by the contraction response, overlaps with the designated reference grid. The use of a moiré signal makes detection possible with much greater sensitivity as compared to other methods that directly detect change in the hydrogel pattern.
In addition, unlike traditional biosensors, the moiré signal-based biomarker detection method is capable of directly detecting biomarkers without the use of electrochemical or fluorescent labels. This method eliminates the requirement for external power or a light source, allowing it to be implanted within the body. The scientists consider the development of this technology to be significant as it can minimize social costs by diagnosing neurological diseases, including dementia, which is common and results in social issues.
Related Links:
KIMM