Next Gen Viscoelastic Coagulation Monitor Enables Rapid Hemostasis Assessment at Patient Side
By LabMedica International staff writers
Posted on 31 May 2023
The use of viscoelastic coagulation testing is on the rise for various applications such as trauma, surgery, obstetrics, major disease management, and more. It provides crucial information not obtained from conventional coagulation tests. Now, a next-generation viscoelastic testing device has been introduced, enabling quick, real-time assessment of hemostasis at the point of care.
Entegrion, Inc.'s (Durham, NC, USA) viscoelastic coagulation monitor, VCM, is designed to serve as a truly efficient point-of-care solution. It represents a significant advancement over existing viscoelastic testing systems, featuring accessibility, user-friendly operation, and impressive portability. The VCM system requires a small amount of fresh, non-citrated whole blood, which is input directly into the device at the patient's side. The fully automated test eliminates the need for chemical accelerants and sample manipulation, thus saving crucial time and preserving the sample's original properties.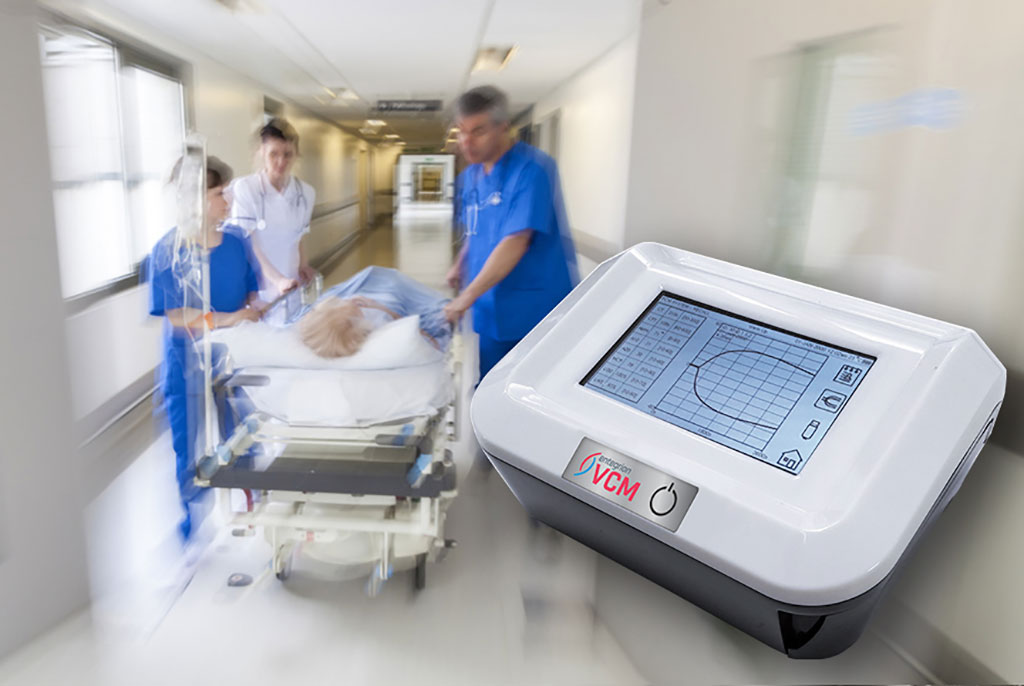 The VCM system includes an analyzer, disposable cartridges, and a heater plate used to heat the cartridges to 37°C during the pre-test phase. After drawing blood, a small unmetered sample is added to the cartridge via an extra cup. The precise amount of blood required automatically flows into the cartridge, filling the space between two glass surfaces. The extra cup is then removed, the lateral port is closed, and the cartridge is placed in the analyzer to commence the test. The analyzer maintains a constant internal temperature and humidity throughout the process.
With its compact size, the VCM has the potential for a wide range of applications in various clinical settings, including pre-hospital emergency medicine. The VCM system has secured regulatory approval in Europe and will be available in Europe and other regions that accept CE Marked products. However, the system has not yet been cleared for clinical use in humans in the United States.
Related Links:
Entegrion, Inc. 
Latest Point of Care News