Urinary Biomarkers Perform Better Than Serum Biomarkers in Detection of Specific Diseases
By LabMedica International staff writers
Posted on 02 Nov 2023
The focus in biomarker research has largely been on blood-based markers. Yet, blood markers don't provide a complete picture of clinically relevant indicators. As a result, urine has proved to be a significant and additional source of information for diagnosis. Its diagnostic power, especially for certain conditions, is gaining recognition, sometimes even surpassing that of blood biomarkers. Now, a new study has shed light on the enhanced ability of urinary biomarkers to detect diseases compared to plasma biomarkers.
The study by a group of researchers, including scientists from the Shanghai Changzheng Hospital (Shanghai, China), has revealed that urine biomarkers might be better than serum biomarkers at detecting some illnesses. Blood is a complex mix that remains fairly stable due to the body's homeostatic mechanisms. Urine, on the other hand, varies more because it is a byproduct of kidney filtration and does not need to maintain a stable state. This variability means it can indicate changes occurring in the body more accurately.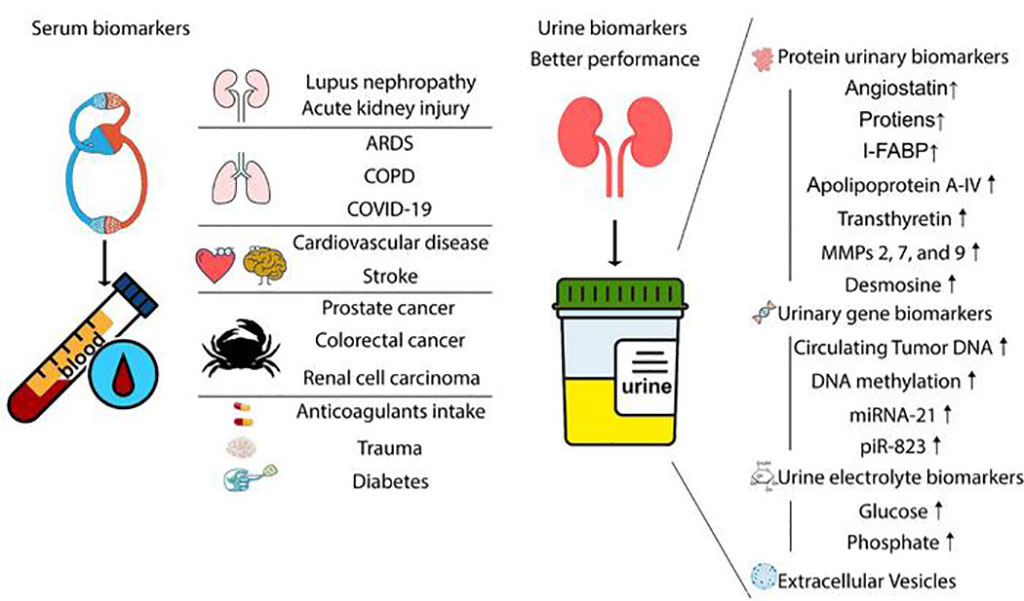 During urine production in the kidney's nephrons, biomarkers specific to the urinary system can become more concentrated than in blood. Smaller molecules that aren't reabsorbed after the kidney's filtration become more concentrated in the urine, making them easier to identify. The simplicity and non-invasive nature of collecting urine also make it appealing for biomarker research. Plus, proteins in urine can be preserved for a long time without degrading. Despite these advantages, the researchers recognize hurdles like standardizing urine biomarker tests and expanding the range of illnesses detectable through urine.
"The direct association between urine and the urinary system positions it as a prime area for discovering biomarkers, particularly in the context of urological diseases," said Dr. Cheng Xue from the Shanghai Changzheng Hospital. "A key takeaway from our findings is the potential for a combined approach, leveraging both urinary and serum biomarkers for a more holistic and personalized strategy for disease diagnosis and management."
Related Links:
Shanghai Changzheng Hospital