New Slide Scanner System Provides Pathologists Additional Flexibility in Laboratory Workflow
By LabMedica International staff writers
Posted on 23 Jan 2023
A new automated high-speed digital slide creation, viewing, and management system that enables whole slide imaging for in vitro diagnostic use provides clinical pathologists with additional flexibility in their laboratory workflow.
Hamamatsu Photonics (Shizuoka, Japan) has launched the new NanoZoomer S20MD Slide scanner system (C16300-21MDEU) which completes its existing NanoZoomer line-up of MD models, by offering a medium scale digital pathology routine, ideal for priority scanning during peak production. It is the only whole slide scanner of its kind on the market that can scan approximately one slide every 30 seconds in the ×20 or ×40 mode, thus allowing pathologists to achieve a leaner and more efficient workflow. Additionally, it offers pathologists the possibility of working alongside their existing Sakura slide basket and coverslipper for a lean scanner workflow process, thanks to a new optional adaptor.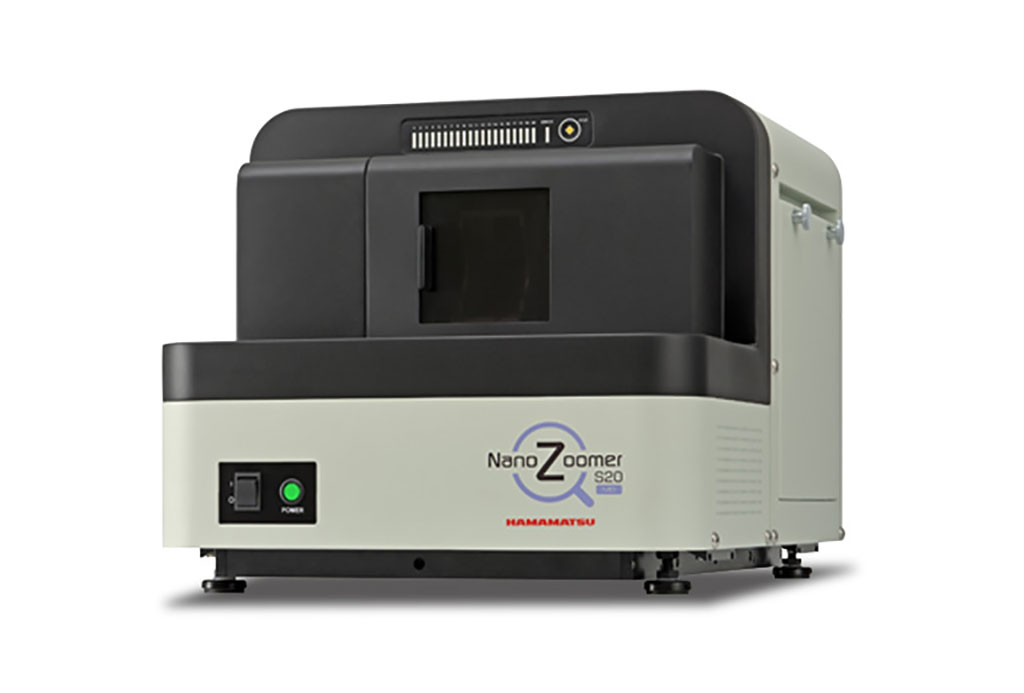 The NanoZoomer S20MD also offers excellent image quality as it is designed with the same pixel pathway as Hamamatsu's high-end model, NanoZoomer S360MD Slide scanner system. Moreover, the integrated image acquisition software (NZAcquireMD) and the image viewing software (NZViewMD) allow users to easily create, view and perform quality checks on whole slide images. In addition to the advanced hardware and software, clinical customers will be supported by trained specialists from Hamamatsu throughout the adoption of new workflows. Hamamatsu has trainings and technical support in place to ensure a smooth transition for clinical pathologists, whether it involves integrating a new scanner model into their workflow or switching from analogue to digital workflow.
Related Links:
Hamamatsu Photonics