Urine-Based Liquid Biopsy Test Detects Urothelial Carcinoma
By LabMedica International staff writers
Posted on 22 Oct 2020
Urine cytology, which is widely used to screen for bladder cancer, has high specificity but lacks sensitivity, especially for low-grade cancers. Cystoscopy, while more accurate than cytology, is an invasive procedure with added costs and potential complications for the patient.
An inexpensive, non-invasive test for the detection and monitoring of bladder cancer is an unmet clinical need. The DNA isolated from urine exfoliated cells, a complex cell mixture that potentially includes tumor cells shed from the lining of the bladder, can provide clues to the presence of bladder cancer.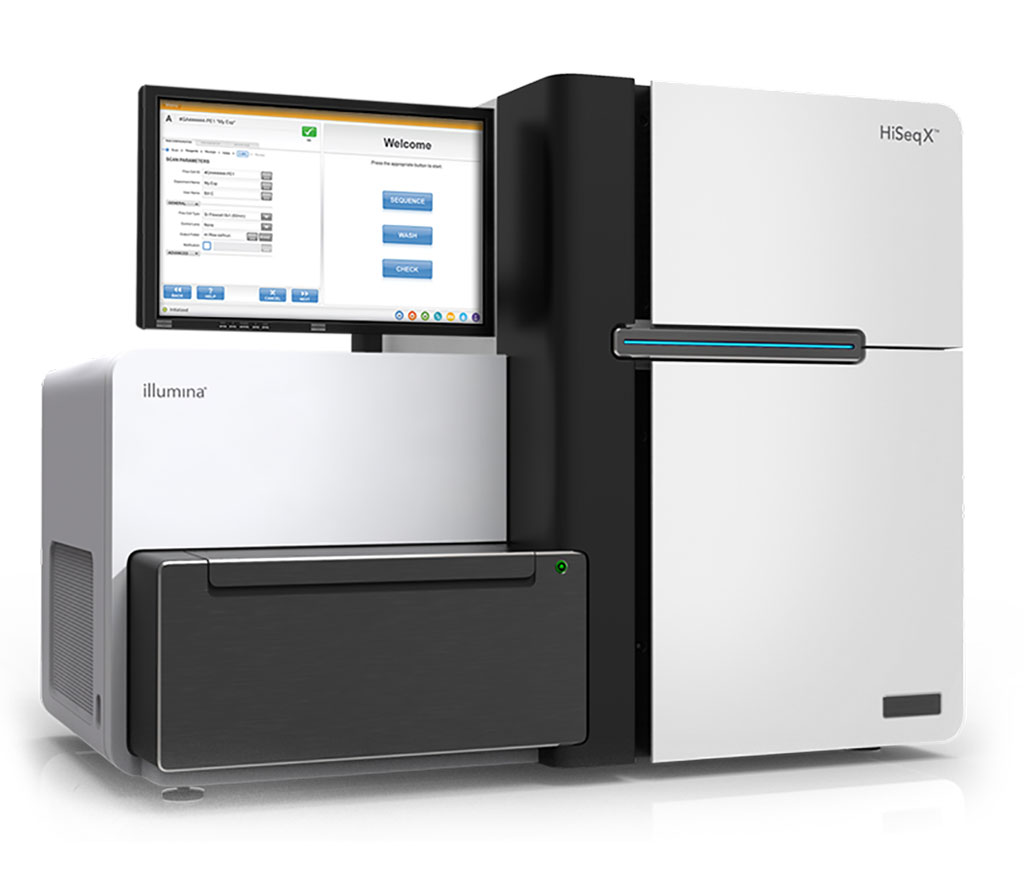 Urologists at the Changhai Hospital (Shanghai, China) and their colleagues used samples from patients enrolled in an observational clinical trial in Shanghai that is evaluating the a newly developed assay. A total of 190 patients (126 with urothelial carcinoma, 64 without cancer) participated in the discovery phase; no significant copy number variants (CNV) burden was detected in those without cancer. The scientists then developed a diagnostic model which incorporated all autosomal chromosomal changes in urine exfoliated cells.
The assay begins with a urine sample and following urine sedimentation and DNA extraction, the samples were analyzed using low-coverage whole-genome sequencing (LC-WGS). Urine-exfoliated cell DNA was analyzed by Illumina HiSeq XTen (Illumina, San Diego, USA) followed by genotyping with a customized bioinformatics workflow named Urine Exfoliated Cells Copy Number Aberration Detector (UroCAD). Because the assay relies on the detection of overall CNV burden, and not on the identification of specific genetic alterations, this cost-effective sequencing method was an ideal technique for sample analysis.
The UroCAD assay was evaluated in a validation cohort comprising 95 patients (56 with urothelial carcinoma, 39 without cancer). When compared with urine cytology, the investigators found that UroCAD had significantly higher sensitivity (80.4% versus 33.9%) and comparable specificity (94.9% versus 100%) for the detection of urothelial carcinoma. Further, in the seven patients whose low-grade tumors were confined to the epithelial layer of the bladder (pTa tumors), UroCAD had a sensitivity of 71.4%, while urine cytology had a sensitivity of 0%.
The sensitivity of UroCAD corresponded with tumor grade, as it could detect low-grade and high-grade urothelial carcinoma with a sensitivity of 60% and 86.6%, respectively. Further, the sensitivity of the test correlated with tumor size; the sensitivity of detection for tumors of 1 cm or less, tumors between 1 and 3 cm, and tumors greater than 3 cm was 66.7%, 72%, and 95.5%, respectively.
Jia-Tao Ji, MD, PhD, a Urologist and a senior author of the study, said, ""For patients with hematuria or who have suspected urothelial carcinoma, UroCAD is a promising way to replace cytology and to reduce repeated cystoscopy examinations."
The authors concluded that UroCAD could be a robust urothelial carcinoma diagnostic method with improved sensitivity and similar specificity as compared with cytology tests. It may be used as a noninvasive approach for diagnosis and recurrence surveillance in urothelial carcinoma prior to the use of cystoscopy, which would largely reduce the burden on patients. The study was published on October 9, 2020 in the journal
Clinical Cancer Research.