Pediatric Ependymoma Single-Cell Analysis Signatures Linked to Outcomes
By LabMedica International staff writers
Posted on 30 Jul 2020
An ependymoma is a tumor that arises from the ependyma, a tissue of the central nervous system. Usually, in pediatric cases the location is intracranial, while in adults it is spinal. The common location of intracranial ependymomas is the fourth ventricle.
Ependymomas make up about 5% of adult intracranial gliomas and up to 10% of childhood tumors of the central nervous system (CNS). Their occurrence seems to peak at age 5 years and then again at age 35. They develop from cells that line both the hollow cavities of the brain and the canal containing the spinal cord.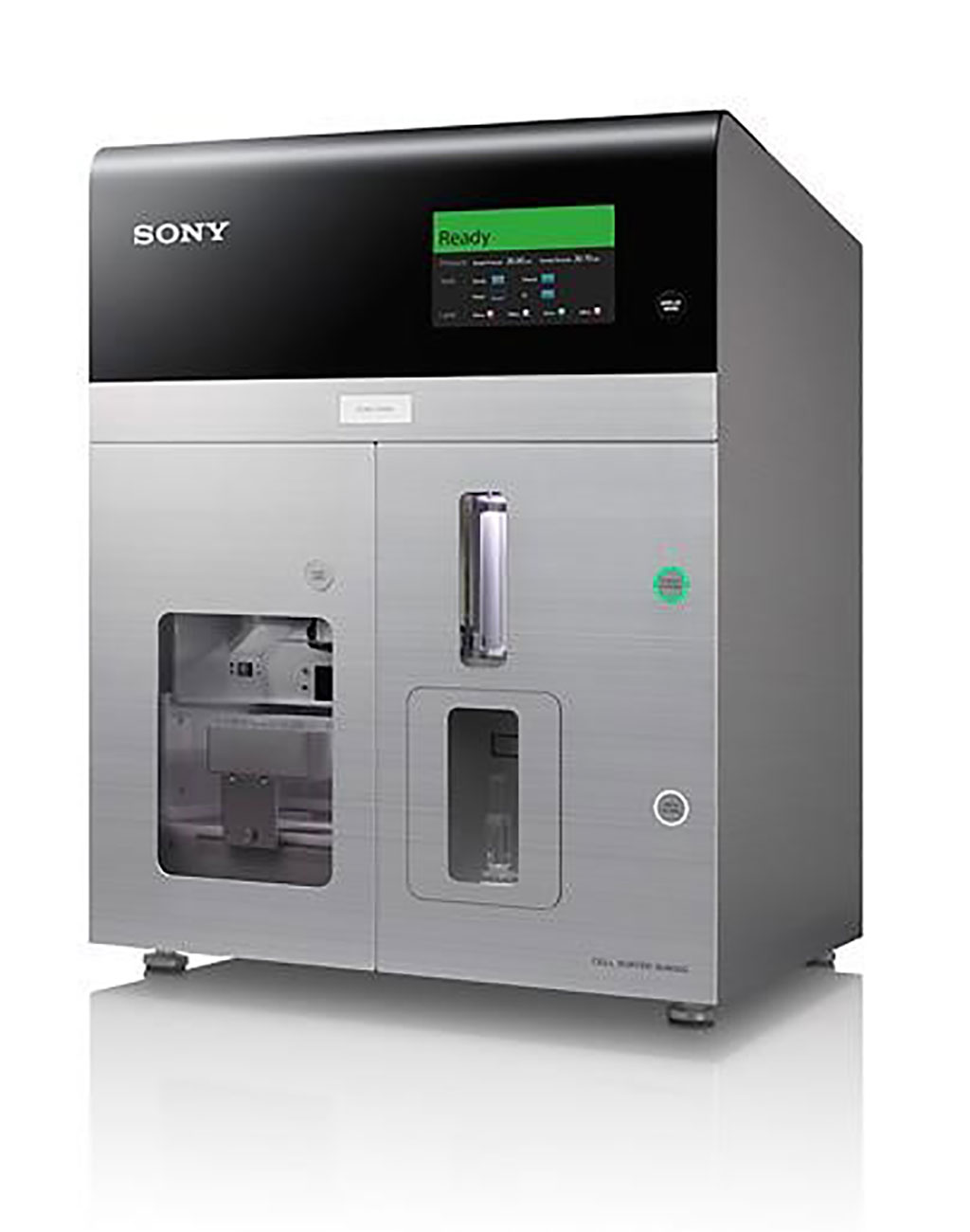 A team of Pediatric Oncologists based at the Dana-Farber Cancer Center (Boston, MA, USA) and their colleagues generated single-cell transcriptomic data on 20 fresh surgical tumor samples from 18 patients, as well as on eight patient-derived cell models and two patient-derived xenografts. At the same time, they performed single-nucleus RNA-seq on 14 snap-frozen ependymoma samples. In all, they analyzed 74,927 single tumor cells or nuclei, and, based on the samples' DNA methylation patterns, determined the tumors' molecular subgroups.
Tumor tissue was dissociated mechanically followed by papain-based enzymatic digestion for 30 min at 37°C using a Brain Tumor Dissociation Kit (Miltenyi Biotec, Bergisch Gladbach, Germany). Single-cell sorting was performed on a SH700 cell sorter (Sony Biotechnology, San Jose, CA, USA) using 488 nm (calcein AM, 530/30 emission filter) and 633 nm (TO-PRO3, 665/30 emission filter) lasers. Whole transcriptome amplification, library preparation, and sequencing of single cells and single nuclei were performed following the Smart-seq2 modified protocol. Single nuclei were processed using the microfluidics-based 10X Chromium Single Cell 3' Reagent Kits v3 (10X Genomics, Pleasanton, CA, USA).
The investigators reported that the transcriptomes of cells found within ependymomas, were similar to those of normal brain cells. However, they noted that the tumor cells appeared to have stopped at various points along the differentiation process. Within ependymomas, they uncovered three differentiation trajectories: ependymal-like, glial progenitor-like and neuronal-like cells. In posterior fossa ependymoma samples — posterior fossa group A (PF-A ) is the most aggressive of the subgroups and posterior fossa group B (PF-B) is linked to better patient prognosis — they uncovered nine recurrent transcriptional metaprograms. Two programs were linked with cell-cycle genes and were particularly found among PF-A samples. Other metaprograms were associated with mature cell types, astrocytes, or immature stem-like cells and neuronal or glial lineage precursors.
The team identified 10 transcriptional metaprograms, including two associated with cell-cycle genes and others linked to radial glial-like or neuronal precursor-like cell types, among eight supratentorial ependymoma samples. Undifferentiated cell states were also more common among tumors with poorer prognosis, such as the typically more aggressive PF-A tumors, the researchers found. The more benign groups like PF-B or PF-subependymoma had less proliferative and more differentiated cell populations. Within bulk RNA expression data, tumors' transcriptional signatures correlated with survival.
The authors concluded that this deconvolution of heterogeneous (ependymoma) subpopulations pinpoints key malignant transcriptomic signatures, and identify high-risk tumors and subsequently inform the development of more effective anti-ependymoma treatments. The study was published on July 13, 2020 in the journal
Cancer Cell.