Diagnostic Panel Analysis of Lung Cancer Compared
By LabMedica International staff writers
Posted on 25 Sep 2019
Lung cancer is the leading cause of cancer death. Non-small cell lung carcinomas are the most common type of lung cancers. They can further be divided into adenocarcinomas and squamous cell carcinomas. Accurately classifying these tumors is important to select the best treatment options for patients.
Immunohistochemical tests help in improving the histopathological diagnosis of the cancer. However there are many antibodies used in the process and there is a lack of data on panels of antibodies that work best in diagnosing lung carcinomas. The use of appropriate markers for this identification is crucial in order to conserve patient tissue for further molecular testing that could guide treatment decisions and have prognostic implications.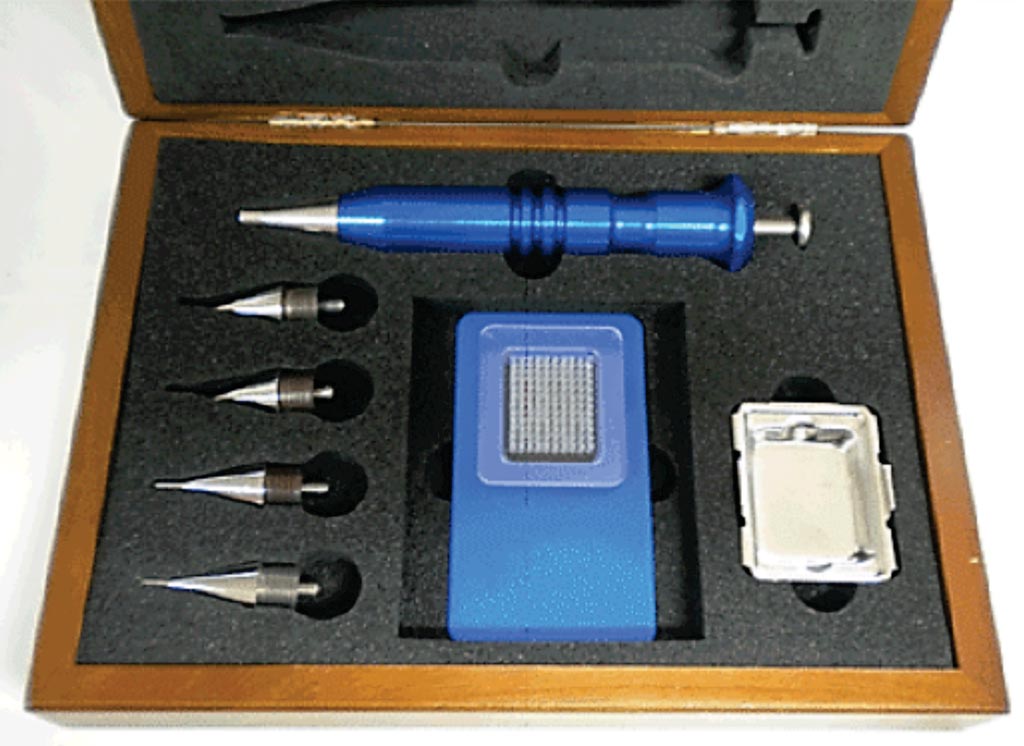 Pathologists at Flinders University (Bedford Park, Australia) selected a cohort of 200 patients, diagnosed with either adenocarcinoma (ADC) or squamous cell carcinomas (SCC) at the Flinders Medical Centre between 1991 and 2011. All patients had histological diagnosis on resection specimens and cases were reclassified according to the 2015 WHO classification of tumors of the lung. These cases had initially been diagnosed based on morphology, immunohistochemistry (IHC) and electron microscopy.
Tissue cylinders with a diameter of 2.0 mm were punched from representative tumor regions of each donor tissue block and brought into recipient paraffin block using a Quick-Ray Manual Tissue Microarrayer. Control tissue was included in each tissue microarray (TMA). There were 116 SCC and 84 ADC. The team performed IHC on a Ventana BenchMark ULTRA immunostainer with three TTF-1 clones (SP141, SPT24 and 8G7G3/1), Napsin A, p40, p63 and CK5/6 and panels of four or two markers that best help identify adenocarcinoma and squamous cell carcinoma were ascertained.
The scientists reported that their results showed that the best four-marker panel utilized TTF-1 (clone SP141), Napsin A, p63 and CK5/6 with a sensitivity of 98.3% and high specificity of 91.7%. The best two-marker panel was TTF-1 (clone SP141) and p63 with 96.5% sensitivity and 85.71% specificity. The authors concluded that as there are variations in the performance of different clones of TTF-1 IHC antibodies, the clone chosen can increase the diagnostic value in differentiating adenocarcinoma from squamous cell carcinoma. In the panels analyzed, the survival of cases concordant with the diagnosis had longer survival compared to those that were discordant. The difference was however not statistically significant. The study was published on September 11, 2019, in the journal Pathology and Laboratory Medicine International.
Related Links:
Flinders University