Diagnostic Biomarker Expression Compared for Metastatic Tumors
By LabMedica International staff writers
Posted on 25 Sep 2019
Metastatic mucinous tumors pose a unique diagnostic challenge for the surgical pathologist as their morphologic and clinical characteristics are often nonspecific. The colorectum is the most common site of origin.
Historically, the immunophenotypic characteristics of mucinous tumors demonstrate a great degree of overlap across primary sites. Nonspecific staining characteristics of low-molecular weight-cytokeratins (CK7, CK20) have been well documented in mucinous tumors, including those of ovarian, colorectal, and pulmonary origin.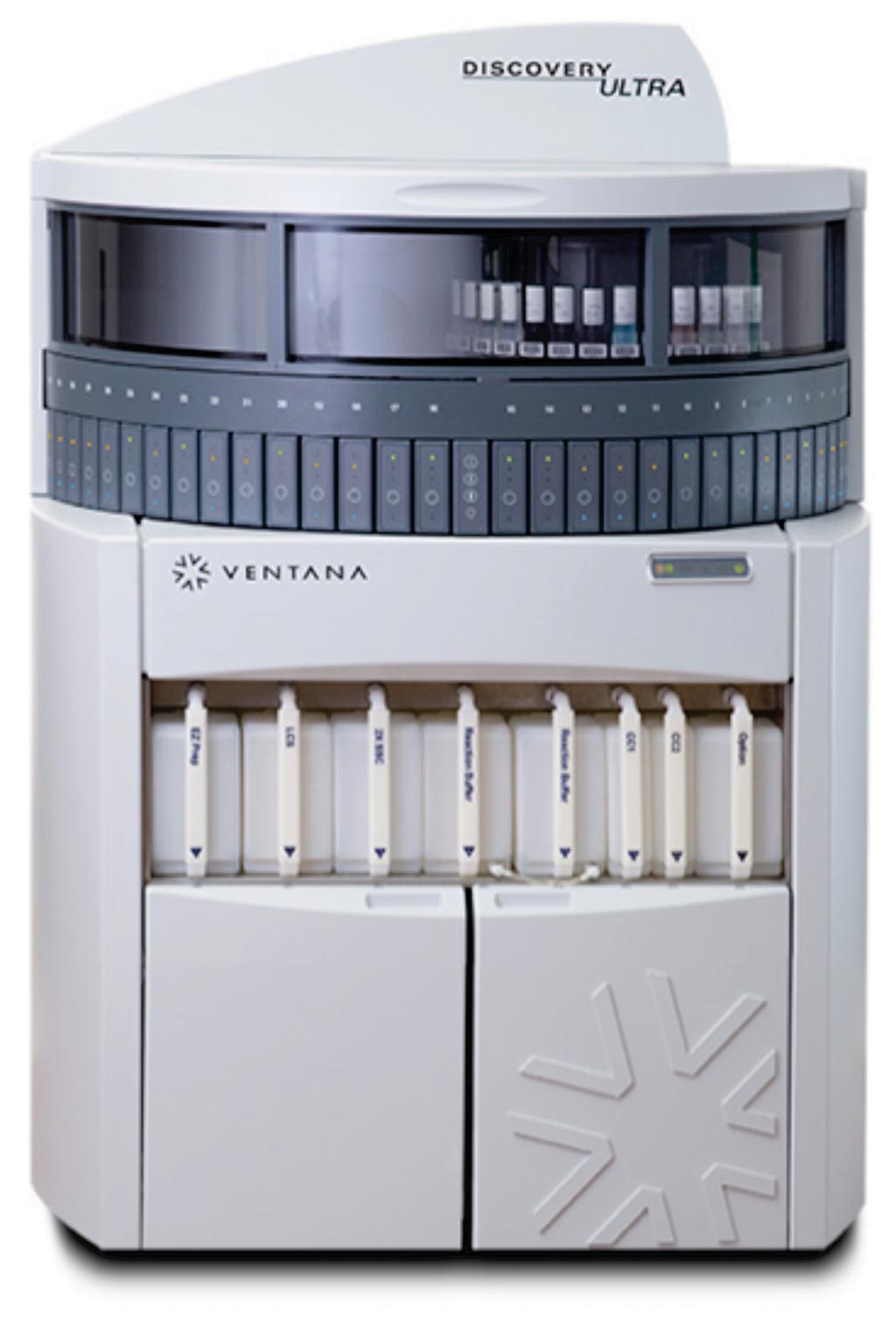 Pathologists at the University of New Mexico School of Medicine (Albuquerque, NM, USA) and their colleagues have presented a head-to-head comparison of special AT-rich sequence-binding protein 2 (SATB2) and caudal type homeobox 2 (CDX2) expression in a diverse array of primary mucinous tumors. SATB2 and CDX2 immunohistochemical stains were performed on whole sections from 44 mucinous colorectal carcinomas and 175 non-colorectal mucinous tumors. A nuclear scoring system measuring intensity (0–3+) and percentage staining (0 = <5%, 1 = 5%–49%, 2 = ≥50%) was implemented, producing an additive histologic score (H-score). The Ventana Discovery platform (Ventana Medical Systems, Tucson, AZ, USA) was used in application of the SATB2 and CDX2 antibodies.
The scientists reported that SATB2 demonstrated acceptable accuracy at low to moderate expression levels (H-scores of 1–4). With these H-score cutoffs, overall accuracy was greater than 90%. In contrast, CDX2's accuracy rivaled that of SATB2 only at an H-score of 5 (89.0%), as its specificity suffered at lower expression levels (<70.0% at H-scores of 1–4). Using a moderate H-score cutoff of 3 or higher, significant differences for both sensitivity and specificity were identified between SATB2 and CDX2, though these stains were near equivalent when each was interpreted as positive at its respective optimal H-score (SATB2 ≥ 3 and CDX2 = 5).
The authors concluded that SATB2 is a more accurate marker of colorectal origin across a variety of expression levels compared with CDX2 when applied to mucinous tumors from a host of primary sites. However, these stains are near equivalent when each is interpreted at its optimal expression level. The study was published in the September 2019 issue of the journal Archives of Pathology & Laboratory Medicine.
Related Links:
University of New Mexico School of Medicine
Ventana Medical Systems