Mutation Study Suggests Changes to Clinical Management
By Labmedica International staff writers
Posted on 09 Aug 2019
Lynch syndrome (LS) results from pathogenic variants in the mismatch repair (MMR) genes and is the most common hereditary cancer syndrome, affecting an estimated 1 in 300 individuals.
Pathogenic variants in each of the MMR genes path_MLH1, path_MSH2, path_MSH6, and path_PMS2 result in different risks for cancers in organs including the colorectum, endometrium, ovaries, stomach, small bowel, bile duct, pancreas, and upper urinary tract.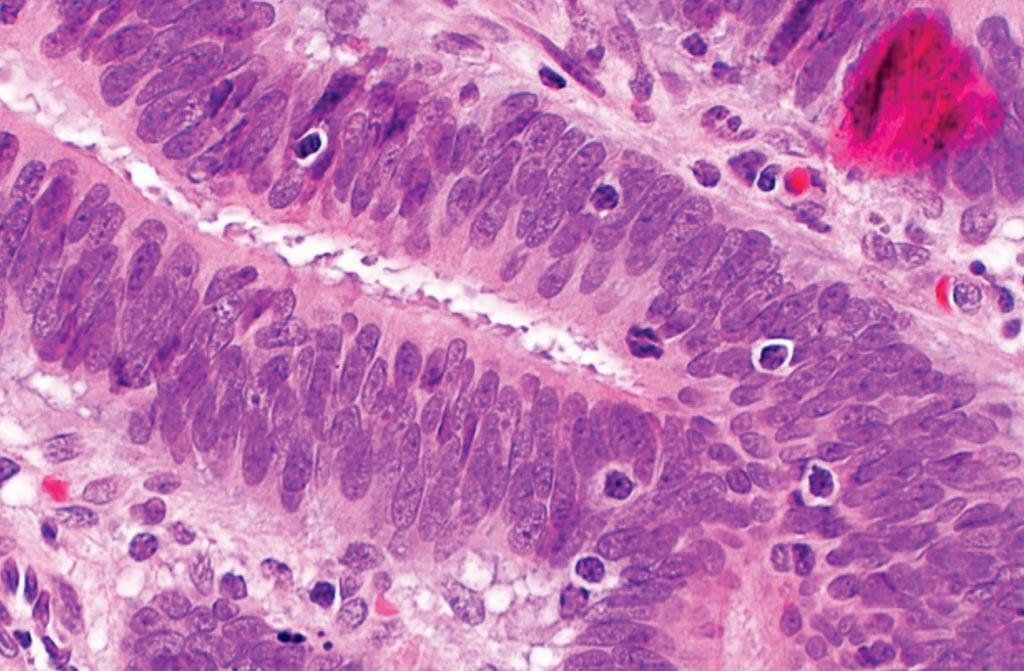 A multinational group led the Oslo University Hospital (Oslo, Norway) carried out a prospective observational study without a control group in which they counted cancers detected during follow-up in 6,350 carriers of path_MMR variants. Before merging the previous and validation cohorts, all variants in the previous cohort were reassessed and only cases with variants now scored as class 4 or class 5 were included. Follow-up data for these cases were also updated, adding more follow-up years when possible.
The team reported that the lifetime risk of colorectal cancer for MLH1 and MSH2 pathogenic mutation carriers in the cohort was 50%, despite patients being followed with colonoscopy and having suspicious polyps removed. Both men and women with these mutations saw higher risks of urinary tract and upper gastrointestinal cancers at older ages, with men with MSH2 mutations in particular showing an increased risk for prostate cancer. Breast cancer risk was similar across all four LS genes, representing a relatively insignificantly increase compared with reported general population risks.
The combined analysis did find, though, that female carriers of MLH1, MSH2, and MSH6 mutations have a rapidly rising risk of gynecological cancers starting at 40 years of age. Importantly MSH6 did not correspond to a similarly high risk of colorectal cancer in males, just 18%. This suggests a sex-limited trait with relatively low penetrance in males that could lead to families escaping detection by family history.
The investigators proposed a redefinition of the term Lynch syndrome to encompass four clinically distinct inherited cancer risk syndromes. More specifically, they argue, PMS2 mutation carriers should not be grouped together with carriers of MLH1 and MSH2 pathogenic variants, considering that both genetic counseling and clinical management would differ for the two groups. MSH6 mutations may also justify specific surveillance strategies tailored to this genotype. The study was published on July 24, 2019, in the journal Genetics in Medicine.
Related Links:
Oslo University Hospital