Liquid Biopsy Detects Cancer across Multiple Biomarkers
By Labmedica International staff writers
Posted on 06 Dec 2018
Although biomarker-directed therapy is in its infancy in prostate cancer compared to some other tumor types, there is a great need for predictive biomarker testing, and great interest in noninvasive methods. However, comprehensive analysis of patients' cell-free DNA has been limited to date.
Prostate cancer is the most commonly detected male cancer in Europe and the third major cause of cancer-related death among men. Although the majority of metastatic hormone-naïve prostate cancers (mHNPCs) demonstrate a reliable response to initial androgen deprivation therapy, which targets androgen receptor (AR) signaling, progression to a castration-resistant state is inevitable.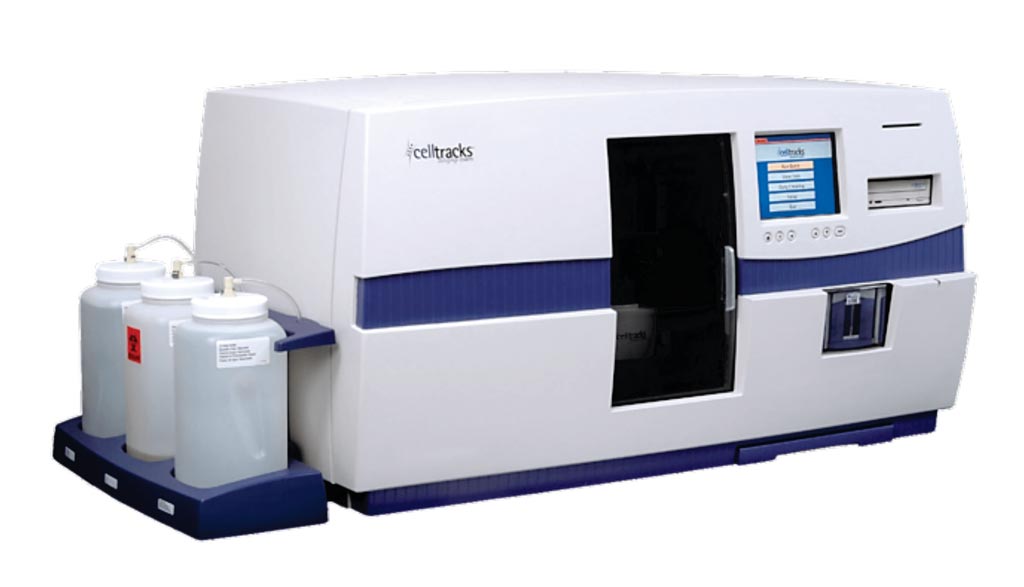 A large international team of scientists led by those at the Karolinska Institute (Stockholm, Sweden) sequenced cell-free DNA from 364 blood samples taken from 217 prostate cancer patients with metastatic, castration-resistant disease, using a combination of targeted and low-pass whole-genome sequencing. Germline DNA was extracted from leftover EDTA blood. In addition, for 340 out of 364 circulating DNA (ctDNA)-analyzed blood samples, an additional blood sample was collected in a CellSave tube and shipped to the GZA Sint-Augustinus for circulating tumor cells (CTC) enumeration within 72 hours on the FDA-cleared CellSearch platform.
The team detected circulating tumor DNA in 86% of samples. They were also able to measure differences in the levels of circulating tumor DNA that corresponded to how many treatments a patient had had. Looking at specific biomarkers, such as the androgen receptor, that have emerged as potential clinical predictors for prostate tumors, the group found for example that the fraction of patients with intra-AR structural variation increased from about 15% during first-line therapy to over 45% in fourth-line treatment. The investigators also calculated the level of microsatellite instability (MSI) in a subset of samples, a measure that is increasingly used in the clinic to identify patients who are eligible for immunotherapies. About 3.8% of the cohort had high MSI based on the circulating DNA analysis.
The authors concluded that ctDNA profiles appear to mirror the genomic landscape of metastatic prostate cancer tissue and may cost-efficiently provide somatic information in clinical trials designed to identify predictive biomarkers. However, intronic sequencing of the interrogated tumor suppressors challenges the ubiquitous focus on coding regions and is vital, together with profiling of synchronous white blood cells, to minimize erroneous assignments which in turn may confound results and impede true associations in clinical trials. The study was published on November 21, 2018, in the journal Genome Medicine.
Related Links:
Karolinska Institute