HPV DNA Test Monitors Remission in Oral Cancer
By Labmedica International staff writers
Posted on 06 Nov 2018
A blood-based method has been developed to test patients with human papillomavirus-associated oral cancers for signs of remission or recurrence. This approach would potentially allow doctors to more accurately and more easily identify which patients are free from cancer after radiation treatment, and which might be poised to recur.
Unlike liquid biopsy methods that search for non-viral tumor DNA mutations among the nucleic acid fragments circulating in the blood, the oral cancer assay relies on the fact that viral DNA, in this case from human papillomavirus, or HPV, is integrated in the genome of cancerous cells. Because the target, this viral DNA, is the same in all patients, a test does not require broad next-generation sequencing or the development of biomarker panels for each individual patient, as is being explored for the monitoring of other solid tumors like breast and colorectal cancer.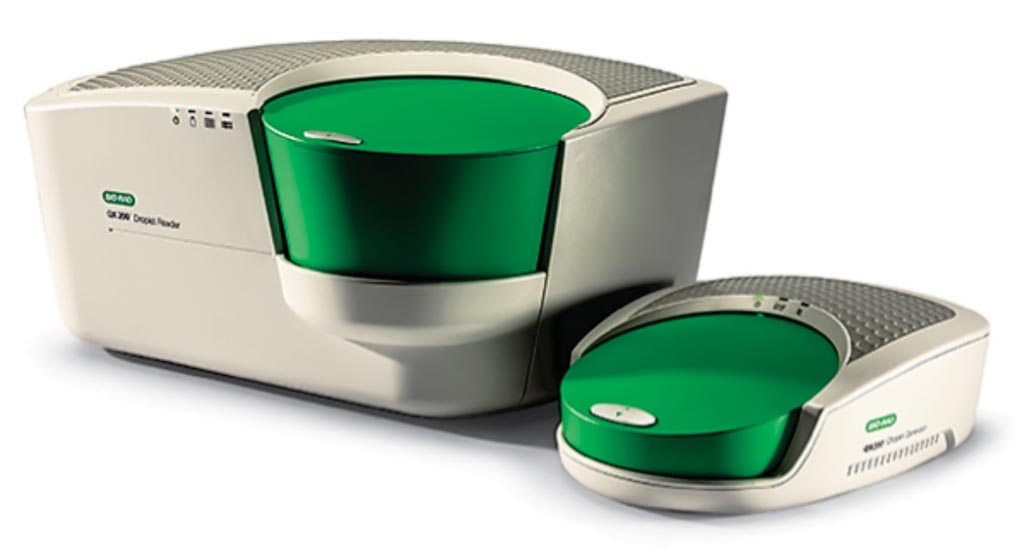 Scientists at the University of North Carolina at Chapel Hill (Chapel Hill, NC, USA) performed a prospective study that involved 89 patients with HPV-associated oral and throat cancers whose disease had not metastasized. All patients received definitive chemoradiation therapy and had some combination of PET/CT and chest X-ray scans beginning three months after treatment completion. Patients also had clinical exams every two to four months for the first two years of follow-up, and then every six months thereafter, and doctors took a blood sample at each visit to be tested for tumor-derived HPV DNA. The team has developed a strategy that uses a droplet digital PCR platform to detect and quantify circulating tumor HPV DNA representing several HPV types.
According to the authors, 70 of the 89 patients had undetectable levels of HPV DNA at every follow-up visit following the three-month, post-treatment scans. None of these 70 patients have so-far showed any sign of cancer recurrence. The remaining 19 patients developed a positive HPV DNA test result at some point between 7.8 months and 30.4 months after treatment. Eight of these were diagnosed with cancer recurrence. The other 11 have not yet shown evidence of disease and are being monitored with repeat blood tests and imaging. The team reported at the meeting that four of the individuals who had an initial positive test have now spontaneously cleared their HPV DNA signal, suggesting that they may have become free of disease, albeit later than others. This could represent immunosurveillance.
Bhisham S. Chera, MD, an associate professor and co-investigator of the study, said, "The ability to see a change in DNA levels over time and to resolve these unclear cases is a crucial aspect of the technology, a boon provided by the team's choice to use digital PCR." The study was presented at the Annual Meeting of the American Society for Radiation Oncology held October 21-24, 2018, in San Antonio, TX, USA.
Related Links:
University of North Carolina at Chapel Hill