High-Risk HPV Evaluated for Invasive Cervical Cancer
By Labmedica International staff writers
Posted on 29 Oct 2018
Cervical cancer is a major cause of morbidity and mortality in women worldwide and the role of high-risk human papillomavirus (hrHPV) in the development of invasive cervical cancer (ICC) is well established.
Persistent infection with hrHPV in the cervical epithelium, especially types HPV16 and HPV18, is known to be associated with higher probability of progression to cervical intraepithelial lesion grade 3 (CIN3) and ICC compared to being negative for such infection.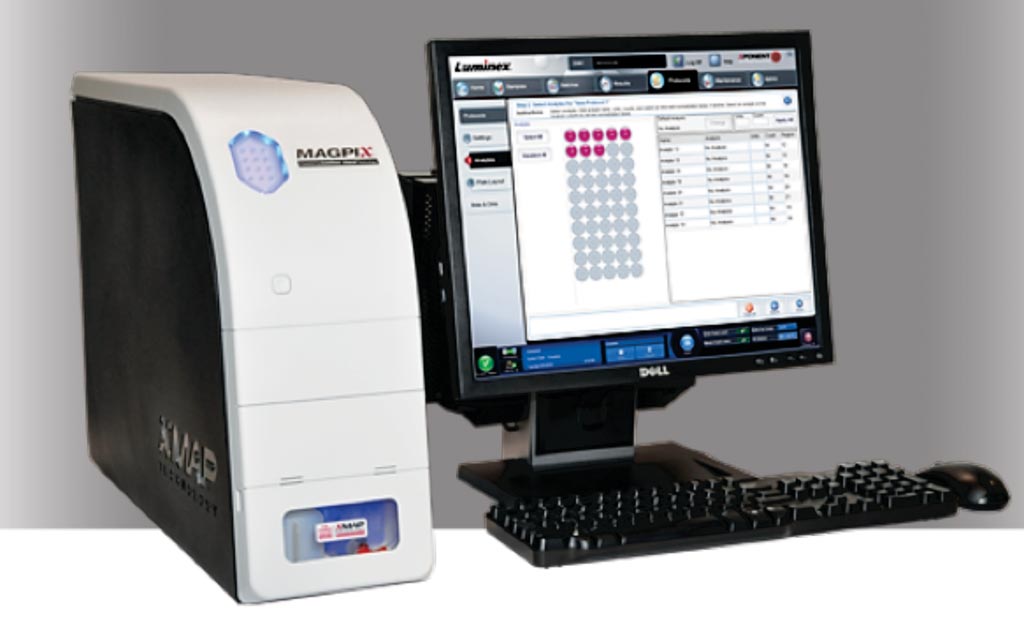 Scientists at the Karolinska Institutet (Stockholm, Sweden) and their colleagues identified all ICC diagnosed in Sweden during the years 2002–2011 (4,254 confirmed cases), requested all archival formalin-fixed paraffin-embedded blocks (FFPE), and performed HPV genotyping. Twenty out of 25 pathology biobanks agreed to the study, yielding a total of 2,845 confirmed cases with valid HPV results. Cases were prospectively followed up from date of cancer diagnosis to December 31, 2015. All FFPE blocks were extracted and tested in parallel with β-globin real-time polymerase chain reaction (PCR) and HPV genotyping using general primers (MGP)-PCR targeting the L1 region, followed by typing with Luminex for 13 high-risk types.
The investigators reported that of the 2,845 included cases, hrHPV was detected in 2,293 (80.6%), and they observed 1,131 (39.8%) deaths during an average of 6.2 years follow-up. The majority of ICC cases were diagnosed at age 30–59 years (57.5%) and classified as stage IB (40.7%). hrHPV positivity was significantly associated with screen-detected tumors, young age, high education level, and early stage at diagnosis. The 5-year relative survival ratios (RSR) compared to the general female population was 0.74 for hrHPV-positive cases and 0.54 for hrHPV-negative cases, yielding a crude excess hazard ratio (HER) of 0.45 and an adjusted EHR of 0.61.
The authors concluded that women with hrHPV-positive cervical tumors had a substantially better prognosis than women with hrHPV-negative tumors. hrHPV appears to be a biomarker for better prognosis in cervical cancer independent of age, International Federation of Gynecology and Obstetrics (FIGO) stage, and histological type, extending information from already established prognostic factors. The study was published on October 1, 2018, in the PLOS Medicine.
Related Links:
Karolinska Institutet