Urine Biopsies Help Monitor Bladder Cancer Treatment
By Labmedica International staff writers
Posted on 10 Oct 2018
Despite the advances in cancer immunotherapy, only a fraction of patients with bladder cancer exhibit responses to checkpoint blockade, highlighting a need to better understand drug resistance and identify rational immunotherapy combinations.
In patients with bladder cancer, the urine is a rich source of tumor-derived material that could potentially serve as a window to bladder tumor immune microenvironment. Several groups have investigated the use of urinary-based biomarkers for the detection of bladder cancer, but their clinical use remains limited by the sensitivity and specificity of the assays used.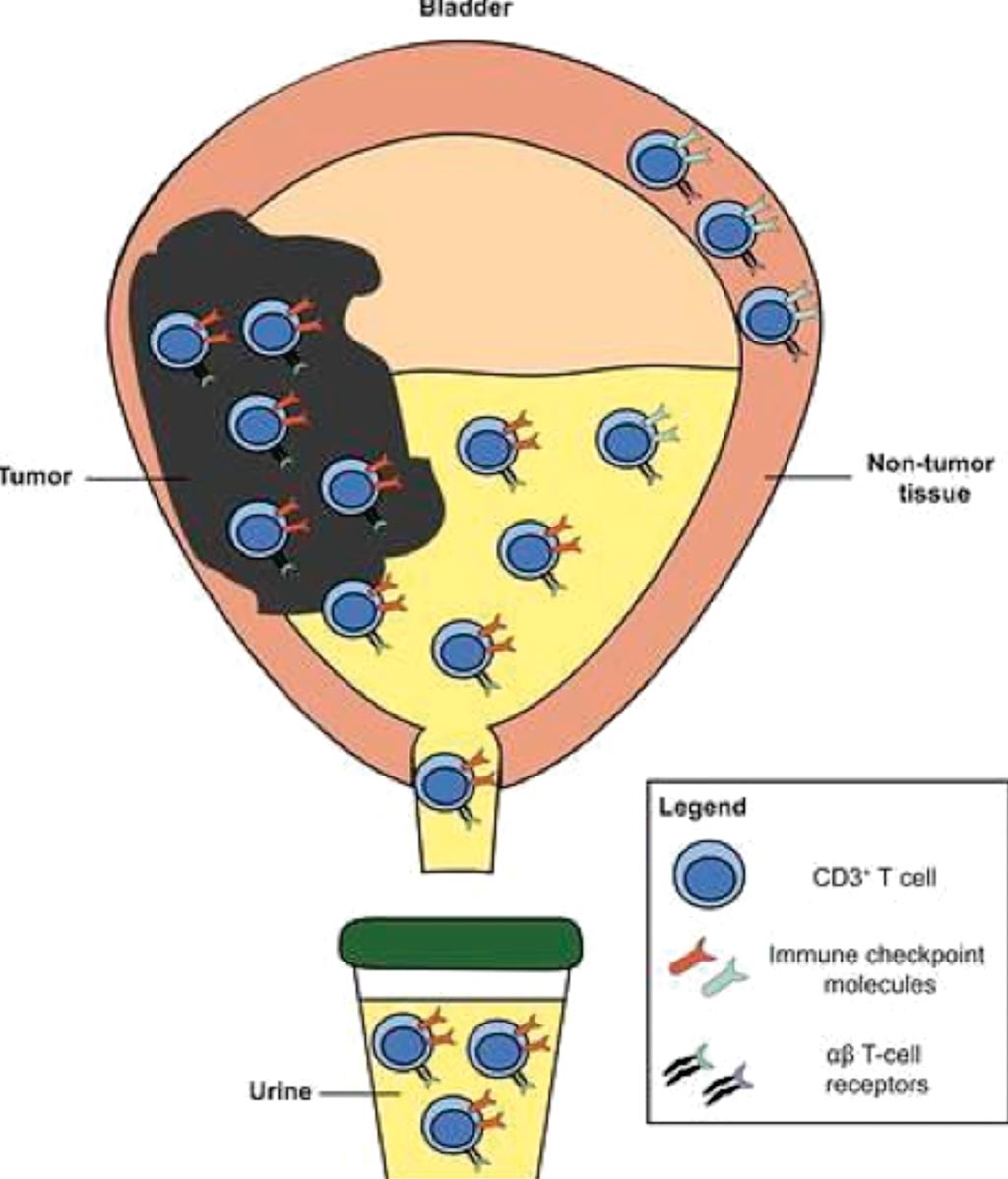 A large team of scientists collaborating with the University College London (London, UK) collected matched bladder tumor, non-tumor (NT) tissue urothelium, urine, and peripheral blood mononuclear cell (PBMCs) from 32 patients undergoing radical cystectomy. The patient cohort comprised of those initially diagnosed with muscle invasive bladder cancer (MIBC). The cohort included 13 patients that were either treatment naïve or 19 that had received prior therapy (chemotherapy, immunotherapy, or Bacillus Calmette-Guerin) during the six months preceding cystectomy.
All urine samples were tested by dipstick for the presence of infection. Any sample that tested positive for nitrites was excluded from further analyses. PBMC and urine-derived lymphocytes (UDLs) were isolated through density-gradient centrifugation. Live cells were stained fresh following isolation. Flow cytometry was performed using antibodies and fluorescent labels for analysis on the BD LSR II Fortessa.
The investigators were able to identify T cells in the urine, which are usually absent in healthy individuals. Crucially, the T cells matched those found within the tumor environment of the bladder cancer, regardless of cancer stage and treatment history. They also identified a relationship between urine-derived T cells and patients' chance of survival, as the disease was more likely to return in people with higher numbers of these cells. This indicates that urine-derived T cells may therefore also serve as a prognostic marker.
Yien Ning Sophia Wong, MBBS, the co-lead author of the study, said: "Our results show for the first time that urine liquid biopsies can be used as a non-invasive window into the bladder tumor environment. This valuable information could be used to discover immunotherapy targets and aid the design of combination treatments that exploit different components of the immune system." The study was published on September 26, 2018, in the Journal of Experimental Medicine.
Related Links:
University College London