Genotyping Assay Integrated into Glioma Treatment
By Labmedica International staff writers
Posted on 22 Aug 2018
Stage II diffuse gliomas are normally challenging to identify using intraoperative histologic methods because of their location, infiltrative growth, low cellularity, and small stereotactic biopsy size. Diagnosis often requires the patient to undergo multiple neurosurgical procedures to collect tumor tissue samples.
A rapid multiplexed polymerase chain reaction (PCR)-based genotyping tool has been developed to diagnose patients with a mutated brain tumor cell line during surgery, which could be used in tandem with a therapeutic tool to eradicate the glioma. Lower-grade gliomas are often characterized by mutations in metabolism-related genes isocitrate dehydrogenase 1 (IDH1) and IDH2.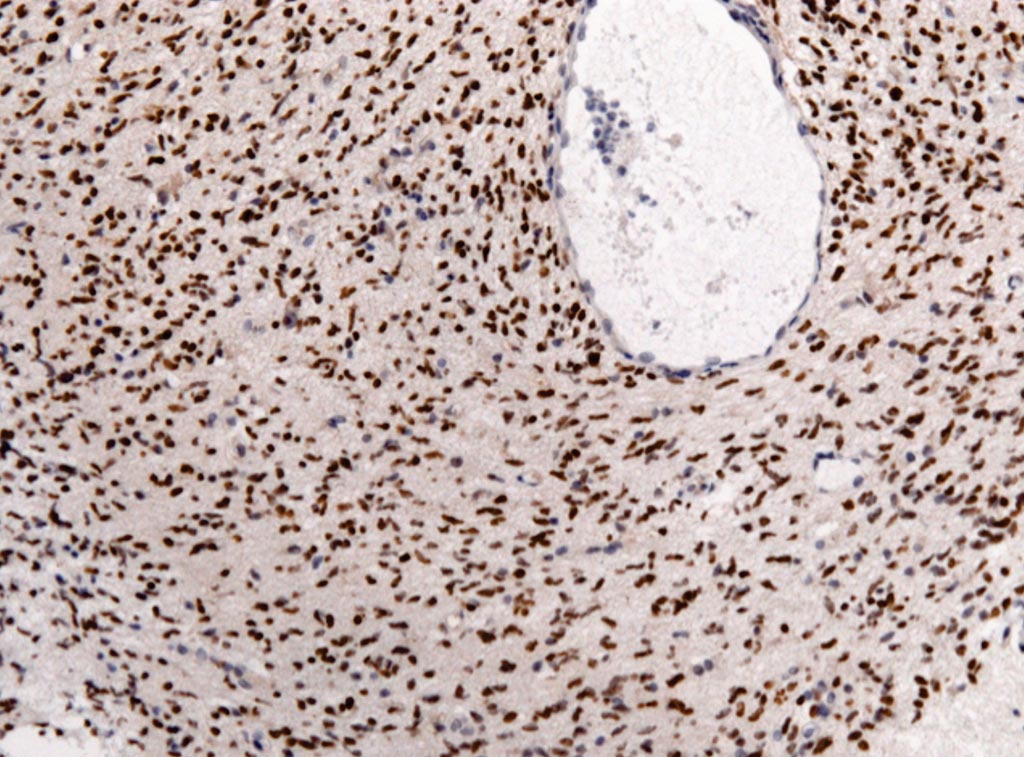 A large team of scientists led by those at the Harvard Medical School (Boston, MA, USA) first characterized the patterns of IDH mutant glioma progression by analyzing a cohort of 130 patients who underwent resection. Afterwards, they integrated the genotyping tool with the drug delivery system on glioma tissue samples resected from neurosurgery operations to develop a prototype for the proposed combined surgical model. By suppressing wild-type alleles, the team detected mutations in IDH1, Telomerase Reverse Transcriptase (TERT) promoter mutations, H3 Histone Family Member 3A (H3F3A), and BRAF within 27 minutes.
The team then validated the genetic diagnostic tool on extracted human samples, testing the assay on 87 clinically annotated brain tumors. They found that the presence of at least one or more mutations in captured 75 brain tumor samples, noting in their paper that the high rate of positive assignment allows for the confidence to distinguish tumor versus nonneoplastic pathologies.
Daniel P. Cahill, MD, PhD, a neurology associate professor and senior author of the study, said, "We have found that a high frequency of cases can be classified correctly by scoring a handful of these point mutations. We suggested an opportunity, where we could, through an optimized PCR technique, prove a clinically useful categorizing technology in a rapid way." The continuation study was published on August 6, 2018, in the journal Proceedings of National Academy of Sciences.
Related Links:
Harvard Medical School