Blood-Based Test Predicts Benefits of Lung Cancer Treatment
By Labmedica International staff writers
Posted on 22 Aug 2018
Although programmed death-ligand 1–programmed death 1 (PD-L1–PD-1) inhibitors are broadly efficacious, improved outcomes have been observed in patients with high PD-L1 expression or high tumor mutational burden (TMB).
PD-L1 testing is required for checkpoint inhibitor monotherapy in front-line non-small-cell lung cancer (NSCLC). However, obtaining adequate tumor tissue for molecular testing in patients with advanced disease can be challenging. Thus, an unmet medical need exists for diagnostic approaches that do not require tissue to identify patients who may benefit from immunotherapy.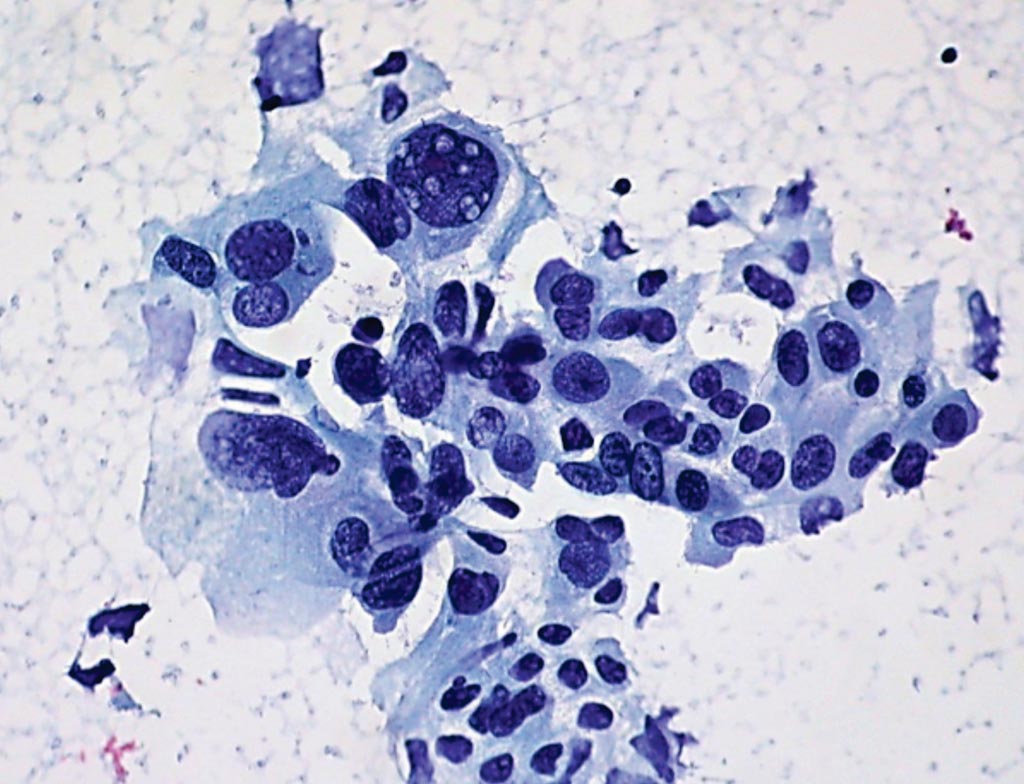 A large team of scientists led by those at UC Davis Comprehensive Cancer Center (Sacramento, CA, USA) have developed a novel, technically robust, blood-based assay to measure TMB in plasma that is distinct from tissue-based approaches. Using a retrospective analysis of two large randomized trials as test and validation studies, they showed that bTMB reproducibly identifies patients who derive clinically significant improvements in progression-free survival from an anti-PD-L1atezolizumab in second-line and higher NSCLC.
Investigators reported on the retrospective application of the test to more than 1,000 samples from patients with advanced NSCLC who participated in Genentech's Phase II POPLAR and Phase III OAK clinical trials. The POPLAR trial samples were used first, to identify blood-based TMB thresholds that reflect the discriminatory ability of tissue-based TMB. The positive predictive agreement for different cutoff points ranged from about 86% to 100%, and negative predictive agreements were spread between 82% and 100%. Overall, investigators calculated that the assay's performance was optimized at three different cut-points: bTMB of ten or more, 16 or more, and 20 or more mutations.
Based on results in the POPLAR cohort, the investigators narrowed down to the 16-mutation cutoff point for analysis in the OAK study. According to the authors, OAK study patients with at least 16 total mutations as calculated by the bTMB assay had significantly improved progression-free survival when treated with atezolizumab versus docetaxel chemotherapy with a hazard ratio of 0.65. In addition, patients' bTMB results did not appear to correlate with PD-L1 expression levels, suggesting that the test provides independent predictive information that cannot be determined using PD-L1. They concluded that their data shows that high bTMB is a clinically actionable biomarker for atezolizumab in NSCLC.
David R. Gandara, MD, a professor and the lead author of the study, said, "These are exciting times in lung cancer immunotherapy. Having a blood test that can identify those patients most likely to benefit would be a huge advantage for both physicians and patients. This publication is the first step toward what I anticipate will be full clinical application of this assay." The study was published on August 6, 2018, in the journal Nature Medicine.
Related Links:
UC Davis Comprehensive Cancer Center