Infections Defined in Urothelial Bladder Tumors
By Labmedica International staff writers
Posted on 09 Aug 2018
Bladder cancer is estimated to be the 9th most common cancer worldwide and over 90% of bladder tumors are classed as urothelial bladder carcinomas (UBCs), with 75% to 80% presenting at non-muscle-invasive (NMIBC) stages and the remainder presenting at muscle-invasive (MIBC) and metastatic stages.
Recent sequencing studies have done much to unravel the enormous genomic complexity in UBCs; however, this explosion of knowledge has not yet led to the effective application of targeted therapies or a complete understanding of what causes the genomic aberrations that initiate and drive UBC.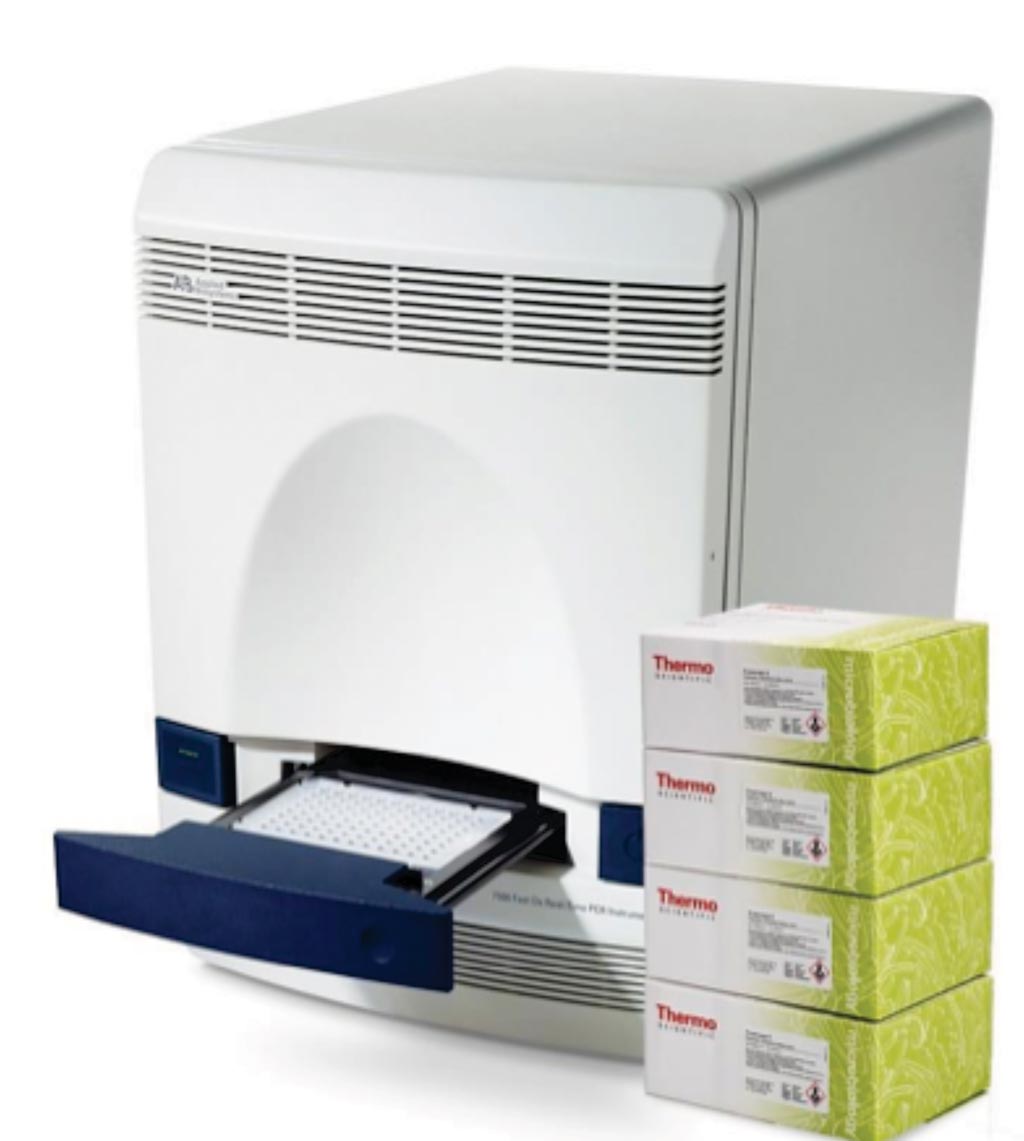 Scientists at the University of Birmingham (Birmingham, UK) collected specimens from the primary UBCs of 689 patients recruited to the West Midlands Bladder Cancer Prognosis Programme (BCPP) between 2005 and 2011. The team used extracted DNA to screen for high-risk human papillomaviruses (HPV16 E6, HPV18 E7) and Glyceraldehyde 3-phosphate dehydrogenase (GAPDH).
HPV16 and HPV18 were assayed in a multiplex quantitative polymerase chain reaction (qPCR) using primers and probes for HPV16 E6, HPV18 E7 and GAPDH using an Applied Biosystems 7500 Fast Real-Time PCR System. The team also used qPCR to screen for the BK virus (BKV), JC virus (JCV), or other polyomaviruses (HPyV). RNA from frozen specimens and cell lines was extracted using the RNeasy mini kit. Large T antigen immunohistochemistry was also performed.
The team reported that all 689 UBCs were negative for HPV18. One UBC from a female patient with areas of squamous differentiation was positive for HPV16. The qPCR data indicated variable levels of polyomavirus in 49 UBCs. In the UBCs with low Cts they were able to confirm that 23 were BKV and six were JCV by Sanger sequencing. Polyomavirus large T antigen expression was low but detectable in 70% of the sequencing-confirmed polyomavirus positive samples.
The authors concluded that in United Kingdom patients, the presence of HPV DNA sequences is extremely rare in UBC (<1% of cases). Polyomavirus DNA (predominantly BKV) is more common in UBC, but still only detectable in 7% of cases and in many of these cases at low copy number. Therefore HPV16, HPV18 and HPyV are unlikely to be common causative agents in UBC. The study was published on July 26, 2018, in the journal Scientific Reports.
Related Links:
University of Birmingham