New Staining Method Enables Nano-CT Imaging of Tissue
By Labmedica International staff writers
Posted on 07 Mar 2018
Tissue sectioning is a routine procedure in hospitals, for instance to investigate tumors. As the name implies, it entails cutting samples of body tissue into thin slices, then staining them and examining them under a microscope.
The most obvious way forward for three-dimensional examination of the tissues lies in computed tomography (CT) scanning, also a standard method used in everyday clinical workflows. Soft tissue is notoriously difficult to examine using CT equipment. Samples have to be stained to render them visible in the first place. Stains for CT scanning are sometimes highly toxic, and they are also extremely time-consuming to apply.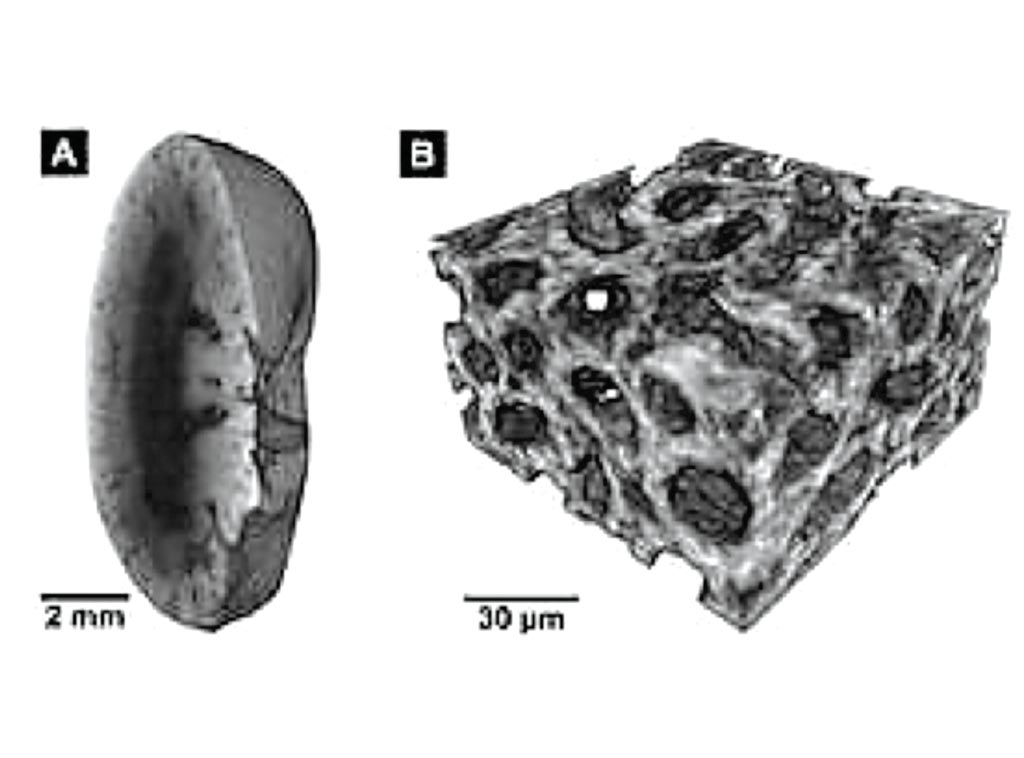 Scientists at the Technical University of Munich (Garching, Germany) have developed a cytoplasm-specific staining method tailored for X-ray CT that enables a routine and efficient 3D volume screening at high resolutions. The technique is fully compatible with conventional histology and allows further histological investigations, as demonstrated for a mouse kidney. The team described an eosin-based preparation overcoming the challenges of contrast enhancement and selectivity for certain tissues. The eosin-based staining protocol is suitable for whole-organ staining, which then enables high-resolution microCT imaging of whole organs and nanoCT imaging of smaller tissue pieces retrieved from the original sample. The nano-CT system delivers resolutions of up to 100 nm and is suitable for use in typical laboratory settings.
The results of the study demonstrate suitability of the eosin-based staining method for diagnostic screening of 3D tissue samples without impeding further diagnostics through histological methods. Madleen Busse, PhD, a chemist and lead author of the study, said, "Our approach included developing a special pre-treatment so that we can use eosin anyway. The staining method is so time-efficient that it is also suited to everyday clinical workflows. Another important benefit is that there are no problems using established methods to examine the tissue sample following the scan." The study was published on February 20, 2018, in the journal
Proceedings of the National Academy of Sciences (PNAS).