Liquid Biopsy Test Outperforms Prostate Cancer PCA3 Test
By Labmedica International staff writers
Posted on 11 Oct 2017
Of the nearly two million prostate biopsies performed each year, less than a third find cancer. Most of these men could have avoided a painful and invasive prostate biopsy procedure, with its associated complications and costs.
Early diagnosis of clinically significant prostate cancer (PCa) is important to choose the optimal treatment plan. Current methods such as prostate-specific antigen (PSA) and multiparametric magnetic resonance imaging (mpMRI) are helpful, but do not provide information on the biology underlying the cancer.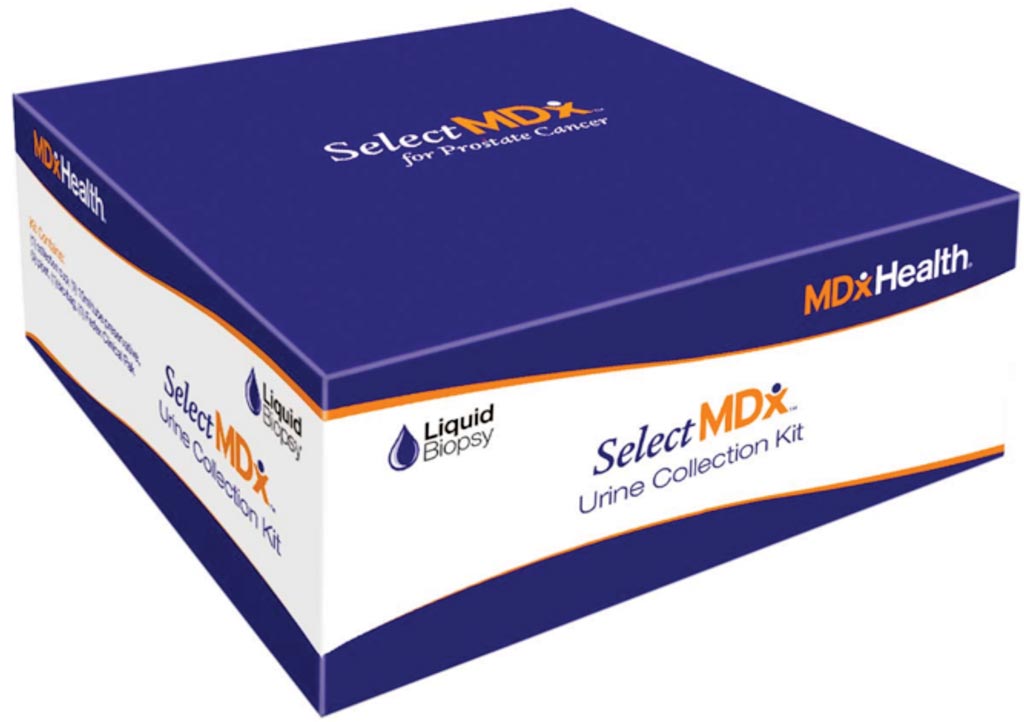 Scientists at the Radboud University Medical Center (Nijmegen, the Netherlands) performed a retrospective observational study using data from a validation study, in which urine was collected after digital rectal examination from men undergoing prostate biopsies. In total, 172 patients were included for analysis. A subset of these patients also underwent an mpMRI scan of the prostate. The indications for performing mpMRI were based on persistent clinical suspicion of PCa or local staging after PCa was found upon biopsy.
The non-invasive liquid biopsy test evaluated was the SelectMDx for Prostate Cancer. One hundred patients (58%) had prostate cancer detected upon biopsy of which 52 (52%) had high-grade disease correlated with a significantly higher SelectMDx score. There was a statistically significant difference in the SelectMDx score between Prostate Imaging Reporting and Data System (PI-RADS) 3 and 4 and between PI-RADS 4 and 5. The prostate cancer gene 3 (PCA3) test showed contradictory results regarding the correlation between PCA3 and mpMRI. The scientists concluded that the SelectMDx risk score could guide clinicians in identifying patients at risk for significant prostate cancer and selecting patients for further mpMRI diagnostics to reduce unnecessary procedures.
Peter F.A. Mulders, MD, PhD, Chairman of the Department of Urology at Radboud University, and a co-author of the study said, "mpMRI has been a fast-growing technology for the detection of prostate cancer among the urology community worldwide. Studies have shown that negative predictive value of mpMRI varies between 67% and 85%. Like histopathology the interpretation and scoring of the scan heavily relies on the experience of the radiologist. Although more data are needed, the SelectMDx biomarker liquid biopsy test with a NPV of 98% for clinically significant cancer is a valuable diagnostic test to identify men that will most likely benefit from an mpMRI or prostate biopsy." The study was published on August 29, 2017, in the journal The Prostate.
Related Links:
Radboud University Medical Center

Latest Pathology News