Genetic Test Identifies Risk of Anal Cancer
By Labmedica International staff writers
Posted on 14 Jun 2017
Anal cancer is mostly caused by human papillomavirus (HPV), which is the same virus that causes cervical cancer. Diagnosis presents many challenges as full biopsies are painful, and taking a small sample of cells for cytology is problematic because lesions can be hidden.
A new genetic test has been developed that could be an accurate and inexpensive way to find and treat those at highest risk of anal cancer, a disease with growing incidence in women, men who have sex with men (MSM) and people with human immunodeficiency virus (HIV).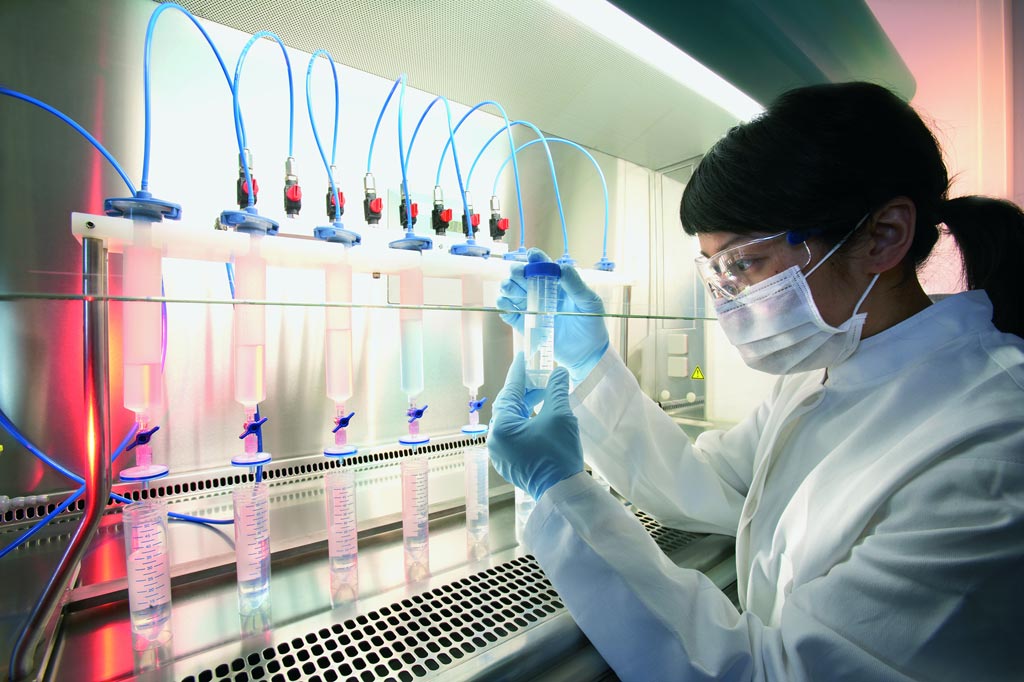 Scientists at the Queen Mary University of London (UK) and their colleagues obtained a set of anal and perianal biopsy specimens from 148 patients (116 men, 31 women, and one person of unrecorded gender) of whom 94 were HIV positive, 40 were HIV negative and 14 had not been tested for their HIV status. Most of the biopsies showed morphological changes varying from slight to severe which distinguished them from the surrounding non-acetowhite normal epithelium.
For HPV genotyping the team used hematoxylin and eosin stained sections which were processed and the samples were tested using the PapType High Risk HPV Detection and Genotyping kit. The kit is able to detect 13 high-risk HPV types, a possible high-risk type (HPV66) and two low-risk types (HPV6 and HPV11). Bisulfite conversions of DNA extracts were done using EZ DNA Methylation Kit. The polymerase chain reaction (PCR) products were pyrosequenced using a PyroMarkQ96 ID instrument.
The scientists found that the most prevalent HPV type was HPV16, detected in 54% of the 30 benign biopsies, 33% of the 43 low-grade anal intraepithelial neoplasia (lgAIN), 82% of the 59 high grade AIN (hgAIN) and four of the five anal cancers. A methylation score was developed which had increasing values with severity of disease: the mean was 8.1% in benign, 13.2% in lgAIN, 22.3% in hgAIN and 49.3% in cancers. The methylation score as a triage classifier at a cut-off of 8.8 gave a sensitivity of 90.6%, specificity of 50.7%, and area under the curve of 0.82 for separating hgAIN and cancer from benign and lgAIN biopsies.
The authors concluded that that all of the anal cancers showed the presence of specific epigenetic markers on the patients' Erythrocyte Membrane Protein Band 4.1 Like 3 gene (EPB41L3), a tumor suppressor gene and also on certain regions of their viral HPV genome. Attila T. Lorincz, PhD, a professor and lead author of the study said, "We believe this new set of biomarkers goes a long way to indicating which men and women are at risk of developing anal cancer. Now that we can identify those at risk, and conversely, those not at risk, we hope to see a big improvement, by making sure that anoscopies and laser or chemical surgery are only given to those who need it." The study was published on May 18, 2017, in the journal Oncotarget.
Related Links:
Queen Mary University of London