Immune System Changes Signal Early Brain Cancer
By Labmedica International staff writers
Posted on 14 Jun 2017
Glioma is a heterogeneous primary malignant brain tumor with a median survival time, for the most common adult subtype, glioblastoma, of only 14 months. Changes in immune activity appear to signal a growing brain tumor five years before symptoms arise.
Cytokines control immune reactions related to glioma and its microenvironment. Although there are no known empirical studies of associations between pre-diagnostic serum cytokines and glioma, there are numerous experimental studies of cytokine expression in glioma tissue and the tumor microenvironment.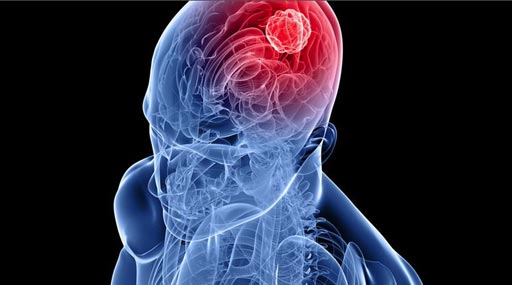 Scientists at Ohio State University (Columbus, OH, USA) and their international colleagues evaluated blood samples from 974 people, half of whom went on to receive a brain-cancer diagnosis in the years after their blood was drawn. A control participant for each glioma case was randomly selected, according to an incidence density sampling scheme, from among blood donors. The samples from blood donors, 487 who were subsequently diagnosed with glioma were matched to 487 controls on age and date of blood draw and sex, and were collected between January 1, 1974 and December 31, 2007.
The team used cytokine array kits, consisting of a combination of two Human Cytokine Antibody Arrays to measure 278 serum cytokines, soluble cytokine receptors and transcription factors. The antibody- based microarray assay is analogous to a sandwich enzyme-linked immunosorbent assay (ELISA) using two sets of anti-cytokine or transcription factor antibodies.
The hybridized arrays were scanned for fluorescence using the Agilent scanner G2505C. To determine whether pre-diagnostic allergy-related serum proteins are associated with glioma, they conducted a nested case-control study of seven cytokines (IL4, IL13, IL5, IL6, IL10, IFNG, TGFB2), two soluble cytokine receptors (sIL4RA, sIL13RA2) and three allergy-related transcription factors (FOXP3, STAT3, STAT6).
The scientists found that when all 315 glioblastoma cases and their controls were included in the analysis, only Transforming Growth Factor Beta 2 (TGFB2) was statistically significantly associated with glioblastoma. In addition, five years before diagnosis, they observed associations between interleukin-4 (IL4), Soluble IL-4 Receptor alpha (sIL4RA), their interaction and glioblastoma. This interaction was apparent more than 20 years before diagnosis (IL4¬-sIL4RA OR = 1.20) and the findings for glioma were similar.
Judith Schwartzbaum, PhD, an associate professor and lead author of the study, said, "It's important to identify the early stages of tumor development if we hope to intervene more effectively. If you understand those early steps, maybe you can design treatments to block further tumor growth. There was a clear weakening of cytokine interactions in the group who developed brain cancer and it's possible this plays a role in tumor growth and development."
Related Links:
Ohio State University