Elevated Blood Platelet Count Predicts Cancer
By Labmedica International staff writers
Posted on 08 Jun 2017
The most common route to cancer diagnosis follows the development of symptoms, and definitive diagnosis by biopsy and access to specialist care often rely on a primary care physician to recognize the possibility of cancer.
It has been discovered that having a high blood platelet count is a strong predictor of cancer and should be urgently investigated to save lives. Around 2% of people over the age of 40, which is up to half a million people in the UK, have a raised blood platelet count, also known as thrombocytosis.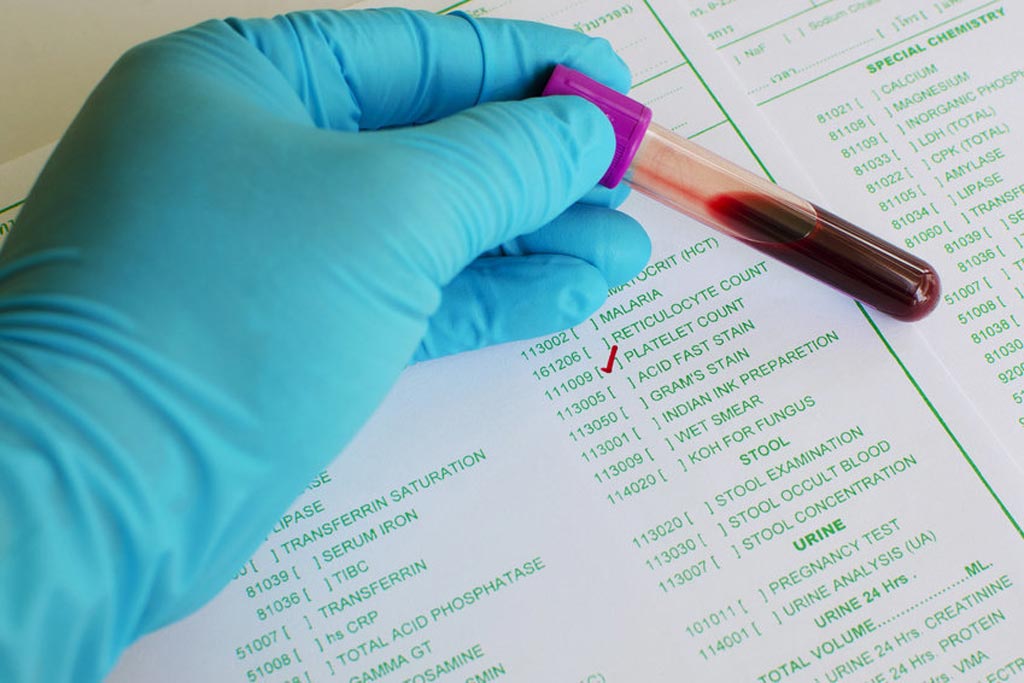 Scientists at the Medical School at University of Exeter (Exeter, UK) examined the incidence of cancer in a cohort of patients with thrombocytosis, to determine how clinically useful this risk marker could be in predicting an underlying malignancy. The 1-year incidence of cancer was compared between two cohorts: 40,000 patients aged equal to or more than 40 years with a platelet count of greater than 400 × 109/L (thrombocytosis) and 10,000 matched patients with a normal platelet count.
In the study of study of 40,000 patient records the team found that more than 11% of men and 6% of women over the age of 40 with thrombocytosis went on to be diagnosed with cancer within a year. This rose to 18% of men and 10% of women if a second elevated platelet count was recorded within six months. They calculated that if only a conservative estimate of 5% of patients with cancer have thrombocytosis before a cancer diagnosis, one third of them have the potential to have their diagnosis expedited by at least three months by the identification of this risk marker, equating to 5,500 earlier diagnoses annually.
Willie Hamilton, MD, a professor of primary care diagnostics and lead investigator, said, "The UK lags well behind other developed countries on early cancer diagnosis. In 2014, 163,000 people died of cancer in this country. Our findings on thrombocytosis show a strong association with cancer, particularly in men, far stronger than that of a breast lump for breast cancer in women. It is now crucial that we roll out cancer investigation of thrombocytosis. It could save hundreds of lives each year." The study was published on May 22, 2017, in the British Journal of General Practice.
Related Links:
University of Exeter