Simple Blood Test Simultaneously Measures 21 Biomarkers for Cardiovascular Disease
By LabMedica International staff writers
Posted on 20 Nov 2023
Cardiovascular diseases, which affect the heart and blood vessels, remain the leading cause of death globally. The medical management of these diseases often involves significant costs and risks of side effects. Consequently, there's a growing need for innovative tools that can enhance risk assessment, tailor treatment more precisely to individual needs, and monitor the effectiveness of therapies. Researchers have now created a new tool capable of simultaneously measuring 21 biomarkers related to cardiovascular disease using a simple blood test. This advancement aims to refine the prediction of cardiovascular complications and assist in the customization of patient treatment, while also simplifying the process of monitoring treatment outcomes.
Developed by a team of researchers at Uppsala University (Uppsala, Sweden), this new instrument is based on analyses of 368 proteins in the blood samples of over 10,000 patients involved in international cardiovascular disease and atrial fibrillation treatment studies. The researchers have identified 21 circulating proteins, forming the CVD-21 panel, that serve as biomarkers. These biomarkers are indicative of various functional disturbances that affect the progression of cardiovascular disease and the effectiveness or risks associated with different treatments. The CVD-21 tool employs Proximity Extension Assay (PEA), a molecular biology technology honed in Uppsala, allowing for the measurement of protein levels down to very low concentrations and requiring only minimal volumes of blood plasma.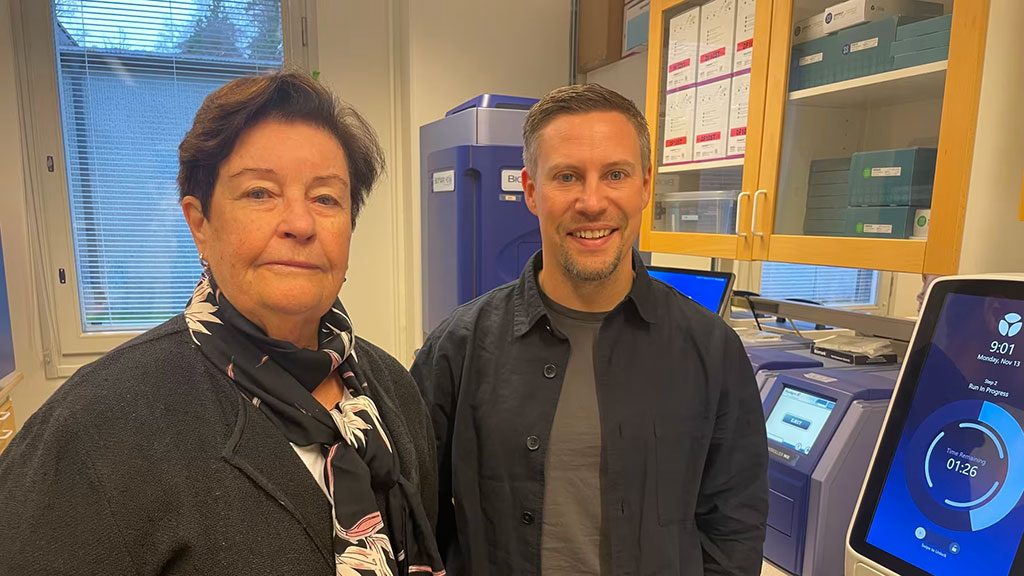 The utility of the CVD-21 instrument was assessed using blood samples and clinical data from 4,224 patients with chronic coronary disease. In terms of risk assessment accuracy for various cardiovascular complications, the combination of CVD-21 and the protein troponin T was found to be as effective as a model based on a few traditional risk markers for cardiovascular disease. Additionally, the instrument helped identify nine novel biomarkers with predictive value for different cardiovascular events, such as myocardial infarction, cardiovascular death, and hospitalization due to heart failure. These new biomarkers offer insights into diverse disease processes and contribute to a deeper understanding of the root causes of cardiovascular diseases. Risk assessment based on these biomarkers was also more accurate than the assessments relying solely on clinical variables, which are currently the standard in routine clinical practice.
Looking forward, instruments like the CVD-21 could significantly aid in making informed decisions regarding cardiovascular diseases and other medical conditions. They could enable the categorization of patients with cardiovascular disease into more precise sub-groups than currently possible, leading to treatment strategies that are more individualized and effective.
"Our biomarker-based instrument provides information about many proteins with known or unknown functions at the same time and has been developed for research and future application in care for cardiovascular diseases," said Agneta Siegbahn, Professor of Clinical Coagulation Science at Uppsala University. "Our study shows that concentrations of biomarkers can reveal various signatures associated with heart complications. The development of CVD-21 is a first step that involves simultaneously quantifying many cardiovascular processes in a single drop of blood."
Related Links:
Uppsala University