Highly Sensitive Blood Test to Enable Earlier Detection of Common Deadly Cancers
By LabMedica International staff writers
Posted on 09 Nov 2023
Cancer often becomes fatal by stealthily progressing without causing any symptoms, which results in a delay in diagnosis until it's too late for treatment. Ovarian and gastroesophageal cancers are notorious for such silent advancement, which usually means they are not detected until they have reached a late stage. In an exciting development, researchers have developed a blood test that is remarkably sensitive and capable of identifying a specific protein indicative of cancer cells, potentially allowing for earlier detection. This test stands out from others, as it doesn't focus on just one type of cancer, isn't prohibitively expensive, and doesn't require invasive procedures to obtain tissue samples. Instead, it's a cost-effective, comprehensive cancer screening tool that can detect a protein marker called LINE-1-ORF1p from a small blood sample within less than two hours.
In the burgeoning field of cancer biomarker detection, many biomarkers have been identified, yet they often come with significant limitations. Some necessitate surgical biopsy procedures, while others aren't utilized until after symptoms appear, which may be too late to make a meaningful impact. Additionally, many biomarkers are proteins that naturally occur in humans and vary from one individual to another, complicating the interpretation of results. Moreover, most are specific to one type of cancer, limiting their usefulness. However, the discovery of LINE-1 ORF1p, a biomarker identified around ten years ago, has raised hope. LINE-1 is a repetitive element in human DNA that can duplicate itself and insert the copy elsewhere in the genome, and ORF1p is a protein it produces, which is found at high levels in cancer cells right from the beginning of the disease. Researchers have been on the quest for a test sensitive and precise enough to detect ORF1p early on. Detecting this biomarker in patients before the cancer spreads could be life-saving.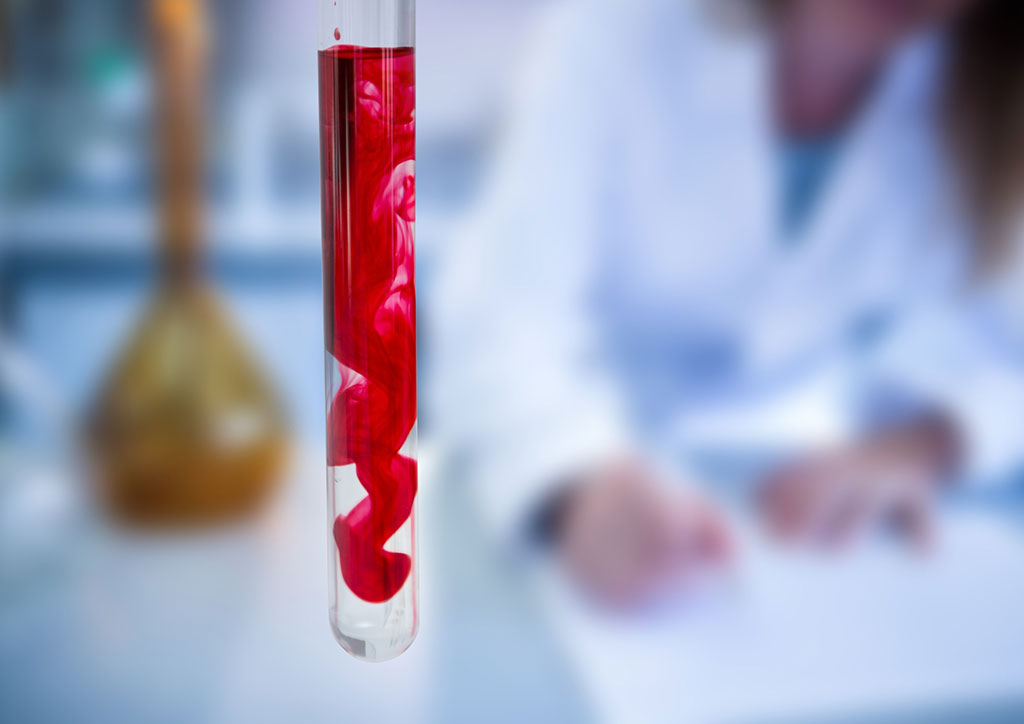 An international team of researchers, including from The Rockefeller University (New York, NY, USA), have developed an assay that is both fast as well as inexpensive, and capable of detecting ORF1p in plasma— which comprises over half of the content of human blood. By using a single-molecule-based detection technology known as Simoa that utilizes custom-designed nanobodies—small antibodies from llamas—this test can accurately latch onto and identify the ORF1p protein. It has been effective in identifying ORF1p in blood samples from patients with various cancers such as ovarian, gastroesophageal, and colorectal cancer, all for less than USD 3 and with quick turnaround. When the team analyzed blood plasma from 400 healthy individuals from a biobank, they found that 97–99% had no detectable levels of ORF1p. Interestingly, of the five individuals who did show detectable levels, one person was later diagnosed with advanced prostate cancer.
The test also shows promise as a way to monitor a patient's response to cancer treatments. For instance, if a treatment is working, the levels of ORF1p should decline. This was observed in a group of patients with gastroesophageal cancer, where those responding to treatment showed a decrease in ORF1p to levels that went undetected by the test. Therefore, tracking this protein might one day be a regular part of health care. The study not only showcases the capabilities of the assay but also highlights the vast potential of nanobodies, which are studied through interactomics—a field dedicated to understanding how the myriad of components within a cell, especially proteins and nucleic acids, interact to form complexes that govern cell behavior and can lead to diseases when these interactions go awry.
"The assay has groundbreaking potential as an early diagnostic test for lethal cancers," said Michael P. Rout, head of the Rockefeller lab. "These kinds of ultrasensitive detection instruments are poised to improve patient outcomes in transformative ways."
Related Links:
The Rockefeller University