Blood-Based Biomarker Test Predicts Progression to Alzheimer's in At-Risk Population
By LabMedica International staff writers
Posted on 21 Sep 2023
In recent years, there's been an uptick in studies exploring the potential of blood biomarkers like plasma or serum neurofilament light (NfL) in gauging neurodegeneration in Alzheimer's disease (AD). Despite this interest, not many attempts have been made to combine existing findings to evaluate how effective NfL in the blood can be as a marker for neurodegeneration in AD. Moreover, we still need to understand which specific neurodegenerative changes correspond to increased levels of NfL in plasma or serum. Now, neuroscience researchers have confirmed that blood NfL levels can be a good indicator for predicting both the likelihood and rate of progression of neurodegenerative changes in Alzheimer's disease.
NfL in the blood is easily measurable and minimally invasive, making it a practical choice for a clinical biomarker. While it's true that NfL levels rise during normal aging as a general sign of neuronal damage, the extent and rate of this increase are notably greater in cases of Alzheimer's. Neuroscience researchers at Wayne State University (Detroit, MI, USA) combed through existing studies to explore how NfL levels in blood relate to brain imaging data from MRI or PET scans. Their analysis indicates that elevated NfL levels in the blood correspond to more severe brain shrinkage, particularly in the medial temporal lobe. They also found that higher NfL concentrations are linked with lowered glucose metabolism in the brain and reduced integrity of white matter among those on the Alzheimer's spectrum.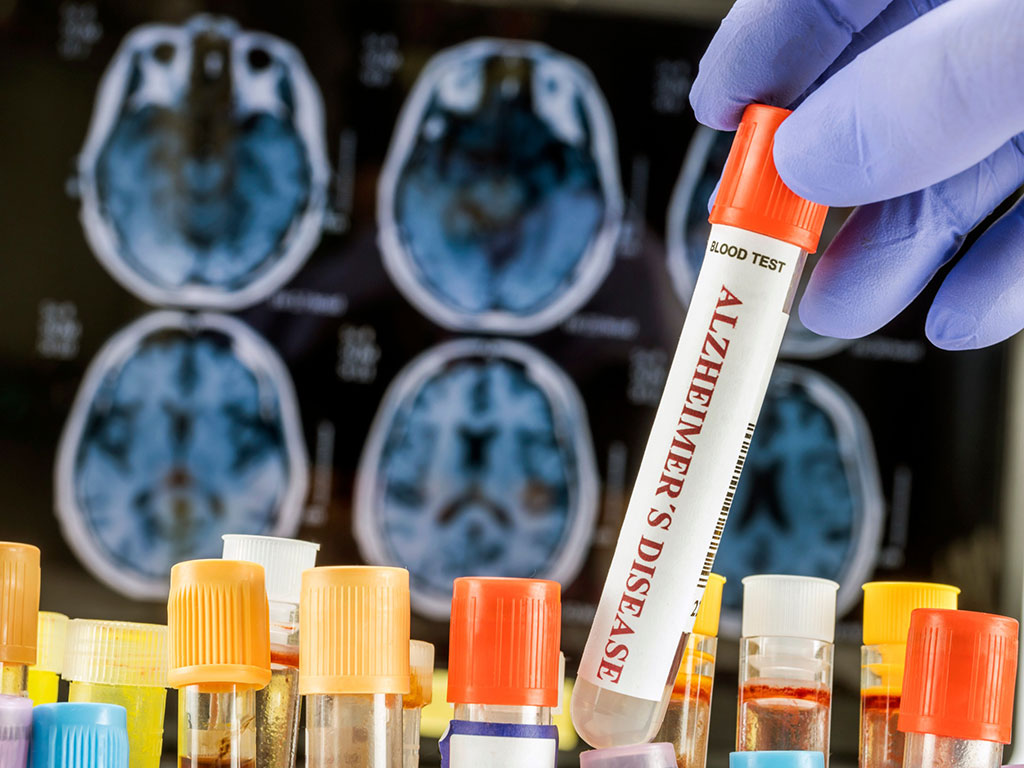 Longitudinal studies have also consistently shown a meaningful connection between NfL levels in the blood and brain shrinkage in areas commonly affected by Alzheimer's disease. Upon reviewing both cross-sectional and longitudinal data, it was clear that NfL levels in the blood can reliably predict the extent of both brain shrinkage and reduced glucose metabolism in regions frequently impacted by Alzheimer's pathology. The work by neuroscience researchers at Wayne State University highlights that not only is blood NfL effective in predicting how quickly neurodegeneration will progress, but it is also a valuable tool for evaluating the risk of cognitive decline in people who are otherwise mentally sound but have a higher risk for Alzheimer's. The research was published in the journal Brain, Aug. 4, 2023.
"The cross-sectional literature indicates that blood NfL shows great promise as a monitoring biomarker to indicate the severity of neurodegeneration in Alzheimer's disease," said Jessica Damoiseaux, Ph.D. "It could be especially useful in persons who show Alzheimer's pathology but are at present cognitively unimpaired, or in people who are highly likely to develop Alzheimer's disease due to having the APOE ε4 allele or higher Aβ load."
Related Links:
Wayne State University