Simple, Inexpensive Genetic Test Can Identify MS Patients at Risk of Fatal Brain Infection
By LabMedica International staff writers
Posted on 20 Mar 2023
Patients with multiple sclerosis (MS) are confronted with a difficult decision - whether they should take medications that have proven to be effective in slowing the disease's progression, despite the potential risk of triggering a fatal brain infection called progressive multifocal leukoencephalopathy (PML). This rare complication occurs when the JC virus, which is prevalent but usually dormant in most carriers, becomes active. Immune-modifying medications, including those prescribed for MS treatment, have been linked to PML in rare cases. As more potent immunosuppressive drugs become available, drug-induced PML is becoming increasingly common.
Now, leading MS experts are recommending genetic testing to identify MS patients with an increased likelihood of experiencing serious medication side effects. Joseph Berger, MD, MS Division Chief at the University of Pennsylvania Perelman School of Medicine (Philadelphia, PA, USA), and Hans-Peter Hartung, MD, Neurology Chair of Heinrich Heine University (Düsseldorf, Germany), have come out in support of a new study that confirms a strong link between four genetic mutations and PML. These mutations were found to be significantly more common in MS patients who took PML-linked drugs and later developed PML compared to those who took similar medications but did not develop PML.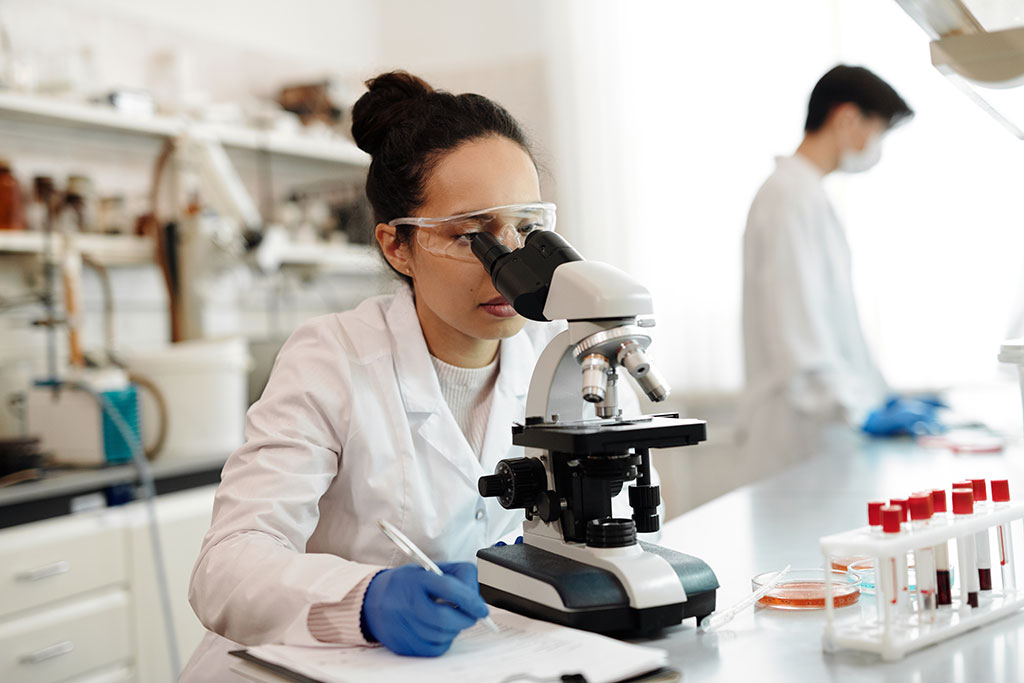 "The availability of a simple, relatively inexpensive test that can identify the genes that put one at risk for PML would be enormously helpful in the management of patients. The widespread use of such testing could potentially allow the physician to use alternative therapies that do not carry the same risk of PML," stated Drs. Berger and Hartung.
Related Links:
University of Pennsylvania Perelman School of Medicine
Heinrich Heine University