Blood Biomarkers Predict Likelihood of Castleman Disease Treatment Response
By LabMedica International staff writers
Posted on 13 Sep 2021
Biomarkers have been found in the blood that can be used to predict which patients with idiopathic multicentric Castleman disease are more likely to respond to siltuximab, the only [U.S.] Food and Drug Administration (FDA) approved treatment for the disorder.
Idiopathic multicentric Castleman disease (iMCD) is a subtype of the rare blood disorder, Castleman disease. This is a group of lymphoproliferative disorders characterized by lymph node enlargement, characteristic features on microscopic analysis of enlarged lymph node tissue, and a range of symptoms and clinical findings. People with iMCD have enlarged lymph nodes in multiple regions and often have flu-like symptoms, abnormal findings on blood tests, and dysfunction of vital organs, such as the liver, kidneys, and bone marrow. iMCD has features often found in autoimmune diseases and cancers, but the underlying disease mechanism is unknown. About 35% of iMCD patients die within five years of diagnosis.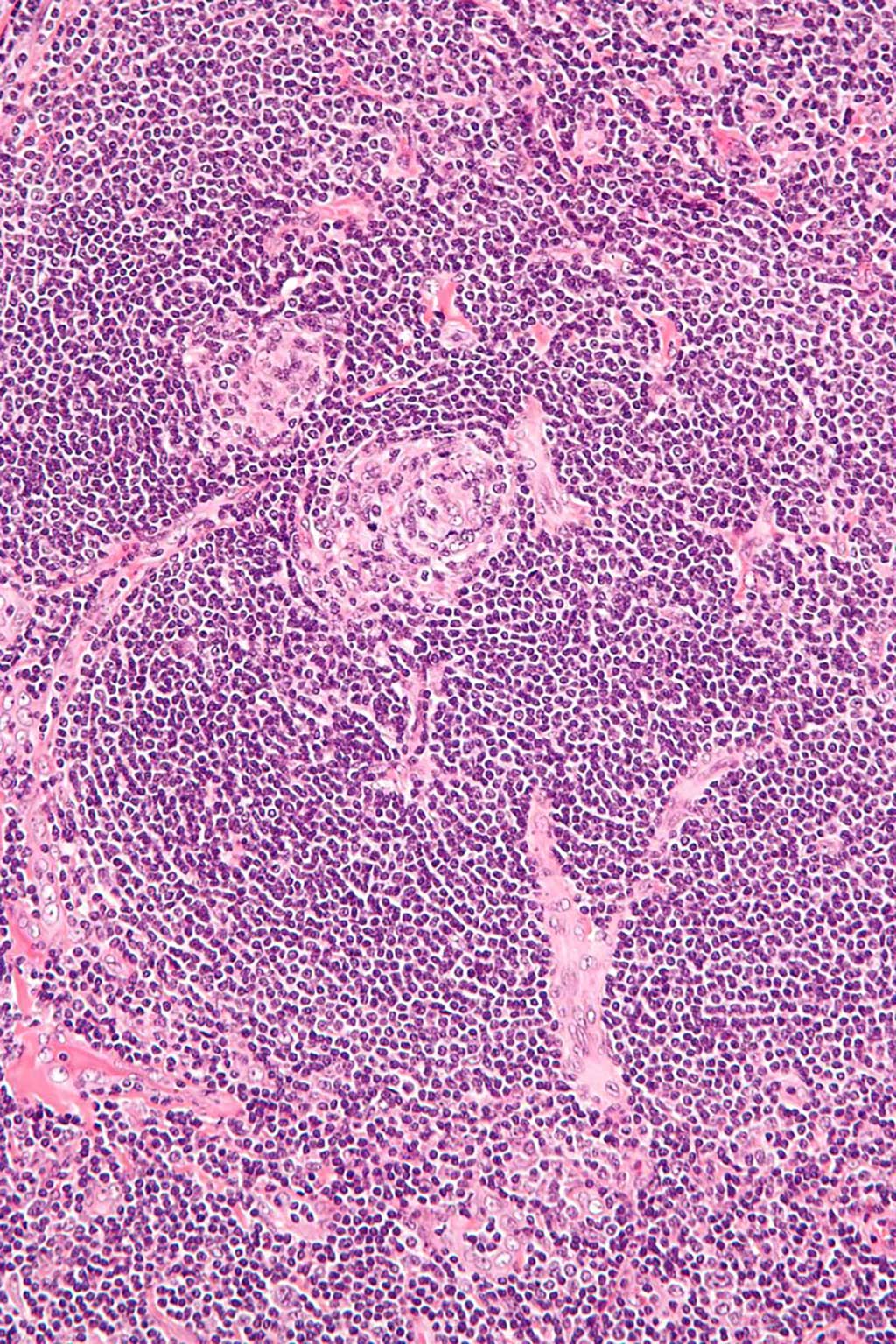 Interleukin-6 (IL-6) is an established driver of iMCD in approximately one-third of patients. Siltuximab, a monoclonal antibody targeting IL-6, is the only medication approved by the FDA for the treatment of iMCD. Few options exist for siltuximab non-responders, and no validated tests are available to predict likelihood of response.
Investigators at the University of Pennsylvania School of Medicine (Philadelphia, USA) sought to develop a test to predict likelihood that an iMCD patient would respond positively to siltuximab treatment.
For this work, the investigators analyzed blood samples from 88 iMCD patients and measured 1,178 blood proteins in each of those samples. The results were subsequently validated in an independent cohort of 23 iMCD patients. In addition, samples from 60 patients with clinico-pathologically overlapping diseases (human herpesvirus-8(HHV8)-associated Castleman disease, Hodgkin lymphoma, rheumatoid arthritis) and 44 healthy controls were analyzed for comparison.
Results revealed a cluster of seven blood proteins that was able to effectively predict the subgroup of patients who were most likely to respond to siltuximab.
"This discovery has the potential to improve precision medicine for iMCD - the concept that the right patient is given the right drug at the right time. Knowing which patients are likely to benefit from which drugs is a key piece of this puzzle," said senior author Dr. David Fajgenbaum, assistant professor of translational medicine and human genetics at the University of Pennsylvania School of Medicine.
The iMCD study was published in the August 26, 2021, online edition of the journal
Blood Advances.
Related Links:

University of Pennsylvania School of Medicine