Genomic Differences Cause Racial Disparities in Prostate Cancer
By LabMedica International staff writers
Posted on 17 Jun 2021
Prostate cancer is a disease defined by the abnormal growth of cells. These abnormal cells can proliferate in an uncontrolled way and, if left untreated, form tumors which may metastasize or spread to other parts of the body. Prostate cancer (PCa) is the most common solid organ malignancy in men, with 174,650 new diagnoses and 31,620 deaths expected in 2019 in the USA alone.
Effective prognosis and personalized treatment regimens for PCa require identifying tumor-specific genomic factors and events and discovering disease-associated mechanisms. Although previous studies have demonstrated the existence of genomic differences between African-American (AAM) and European-American (EAM) men, the underlying mechanisms driving poor survival in AAM patients are not completely understood.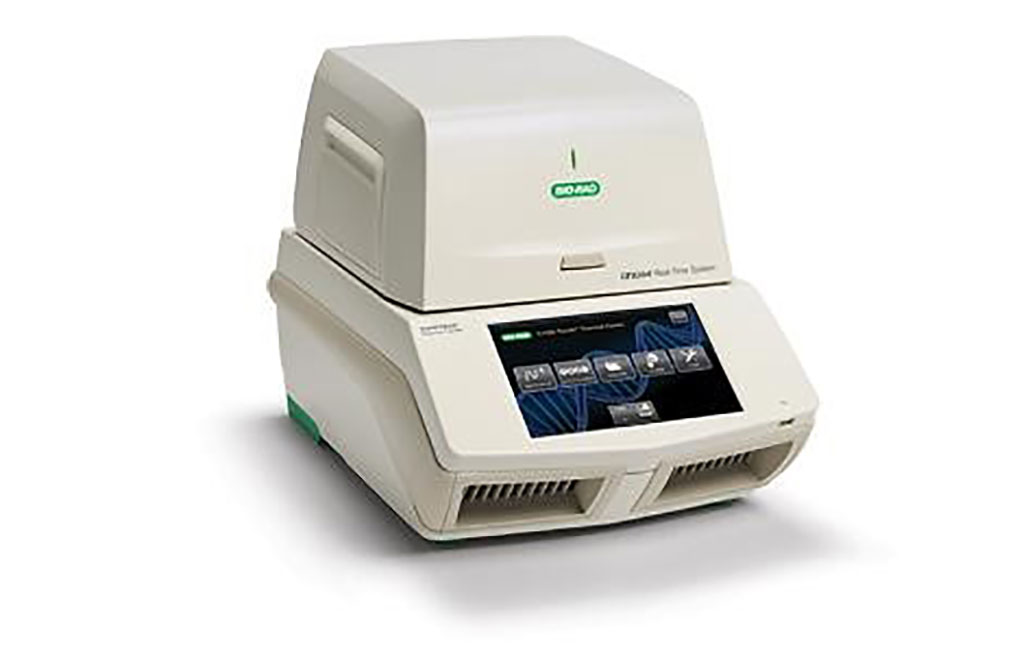 Urologists at the Icahn School of Medicine at Mount Sinai (New York, NY, USA) and their colleagues analyzed a cohort of 1,152 men, 596 of whom were African American and 556 of whom were European American, and all of whom had undergone radical prostatectomy. Overall, African-American men had higher pre-treatment prostate-specific antigen levels and higher scores indicating increased risk of post-surgery recurrence, emphasizing the more aggressive disease generally found among African-American men.
From post-radical prostatectomy (RP) formalin-fixed paraffin-embedded blocks were submitted for Decipher testing. Submitted tumor tissue included the highest GG with at least 0.5 mm2 of tissue. RNA was extracted using the RNeasy kit (Qiagen, Santa Clara, CA, USA), and cDNA was prepared and amplified using the NuGEN Ovation WTA assay (NuGEN, Redwood City, CA, USA) and hybridized to Human Exon 1.0 ST microarrays (Thermo Fisher Scientific, Carlsbad, CA, USA). Quantitative real-time PCR was analyzed on the CFX384 Touch real-time PCR system (Bio-Rad Laboratories, Hercules, CA, USA).
Comparative analyses between the race groups were conducted at the clinical, genomic, pathway, molecular subtype, and prognostic levels. The EAM group had increased
ERG
and
ETS
expression, decreased SPINK1 expression, and basal-like molecular subtypes. After adjusting for confounders, the AAM group was associated with higher expression of
CRYBB2, GSTM3
, and inflammation genes (
IL33, IFNG, CCL4, CD3, ICOSLG
), and lower expression of mismatch repair genes (
MSH2, MSH6
).
At the pathway level, the AAM group had higher expression of genes sets related to the immune response, apoptosis, hypoxia, and reactive oxygen species. EAM group was associated with higher levels of fatty acid metabolism, DNA repair, and WNT/beta-catenin signaling. The authors concluded that their findings suggest that African-American men who undergo radical prostatectomy should be closely monitored following treatment, as they are generally at increased risk for recurrence. The study was published on June 3, 2021 in the journal
Communications Biology.
Related Links:

Icahn School of Medicine at Mount Sinai
Qiagen
NuGEN
Thermo Fisher Scientific
Bio-Rad Laboratories