Single-Cell Transcriptomic Analysis Traces Neuroblastomas to Developing Adrenal Neuroblasts
By LabMedica International staff writers
Posted on 07 Apr 2021
Neuroblastoma is the most common cancer in infants and the third-most common cancer in children after leukemia and brain cancer. Approximately one in every 7,000 children is affected at some time and about 90% of cases occur in children less than five years old, and it is rare in adults.
Neuroblastoma is a type of cancer that forms in certain types of nerve tissue. It most frequently starts from one of the adrenal glands, but can also develop in the neck, chest, abdomen, or spine. Symptoms may include bone pain, a lump in the abdomen, neck, or chest, or a painless bluish lump under the skin.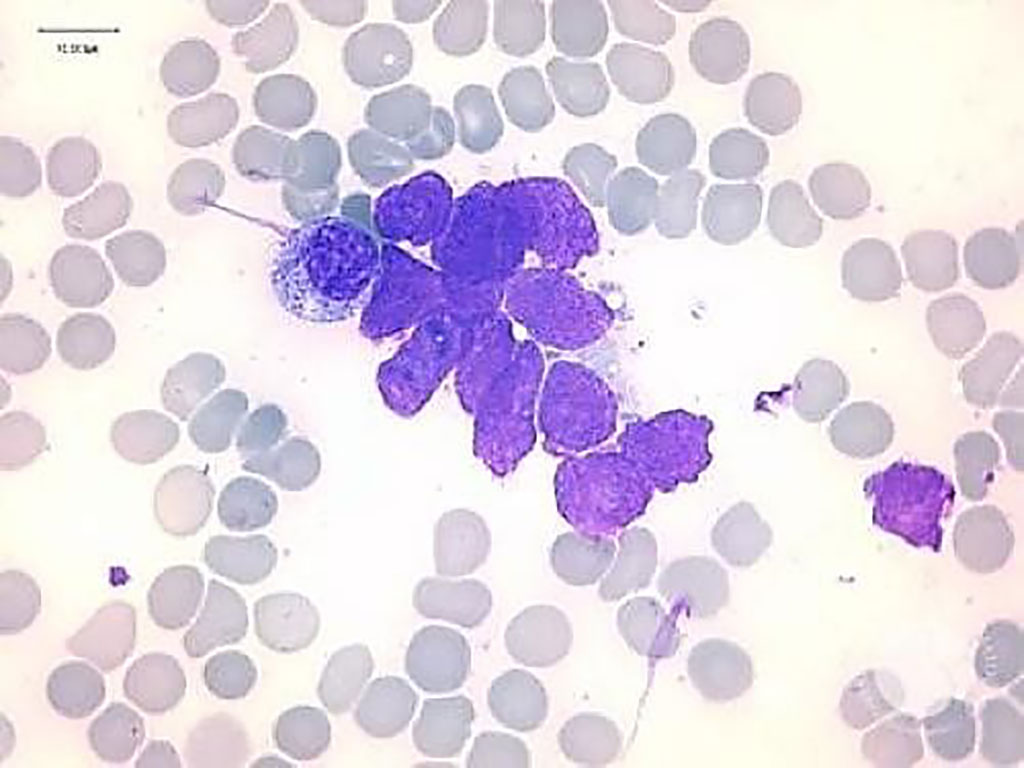 Pediatric Oncologists at the Hopp Children's Cancer Center Heidelberg (Heidelberg, Germany) analyzed samples from 17 fresh-frozen developing human adrenal glands using droplet-based single-nucleus RNA-seq. These samples represented seven developmental time points ranging from seven weeks post-conception to 17 weeks post-conception. They clustered the cells and assigned them to major cell types based on the markers they expressed, but focused much of their analysis on adrenal medullary cells such as Schwann cell precursors, chromaffin cells, and neuroblasts.
By comparing these normal developing human adrenal gland cells to cells from 14 neuroblastomas also analyzed by single-nucleus RNA-seq, the team found that the tumors resembled differentiating adrenal neuroblasts and they also noticed some differences by tumor type. For instance, MYCN-amplified neuroblastoma cells were most similar to normal neuroblasts from seven or eight weeks post-conception, while lower-risk neuroblastomas included more cells resembling late neuroblasts. This suggested that low-risk tumors might develop from cells further along in the development and differentiation process. They confirmed this finding by projecting single neuroblastoma cells onto diffusion maps of normal adrenal medullary cells to again find neuroblastoma cells mapped to normal neuroblasts and that low-risk tumors were more similar to differentiated neuroblasts and high-risk ones to earlier-state neuroblasts. They additionally found that differentiation markers varied between high-risk and low-risk tumors.
The scientists then examine whether MYCN, often amplified among high-risk tumors, can suppress differentiation. In an inducible MYCN knock-down model of MYCN-amplified neuroblastoma cells, they found that elevated MYCN can induce de-differentiation and activate proliferation. At the same time, though, activating
TFAP2B
, a transcription factor that is highly expressed in normal neuroblasts but not in high-risk neuroblastomas, restores differentiation signatures.
The authors concluded that the identification of tumor-related transcriptional changes and molecular mechanisms underlying impaired differentiation may guide future studies on the functional evaluation of candidate genes, refined risk classification and generation of clinically relevant neuroblastoma models. Moreover, they have provided the framework to evaluate therapeutic concepts that are based on induction of differentiation. The study was published on March 25, 2021 in the journal
Nature Genetics.
Related Links:

Hopp Children's Cancer Center Heidelberg
Other channels