Lupus Genetic Risk Variant Allelic Enhancer Activity Discovered
By LabMedica International staff writers
Posted on 31 Mar 2021
Systemic lupus erythematosus (SLE) affects about 300,000 people in the USA, the majority of whom are women. Previous studies have implicated both genetic and environmental contributors to the condition. While nearly 100 genetic loci have been associated with lupus, it is also closely tied to previous infection with Epstein-Barr virus.
SLE is a complex disease that involves multiple cell types. Previous systematic studies demonstrate that SLE-risk loci are enriched for B cell-specific genes and regulatory regions. B cells are critical to the pathoetiology of SLE, a disease characterized by autoantibody production. B cells also present self-antigens to T cells in the development of an autoantigen-focused (i.e., "self") inflammatory response.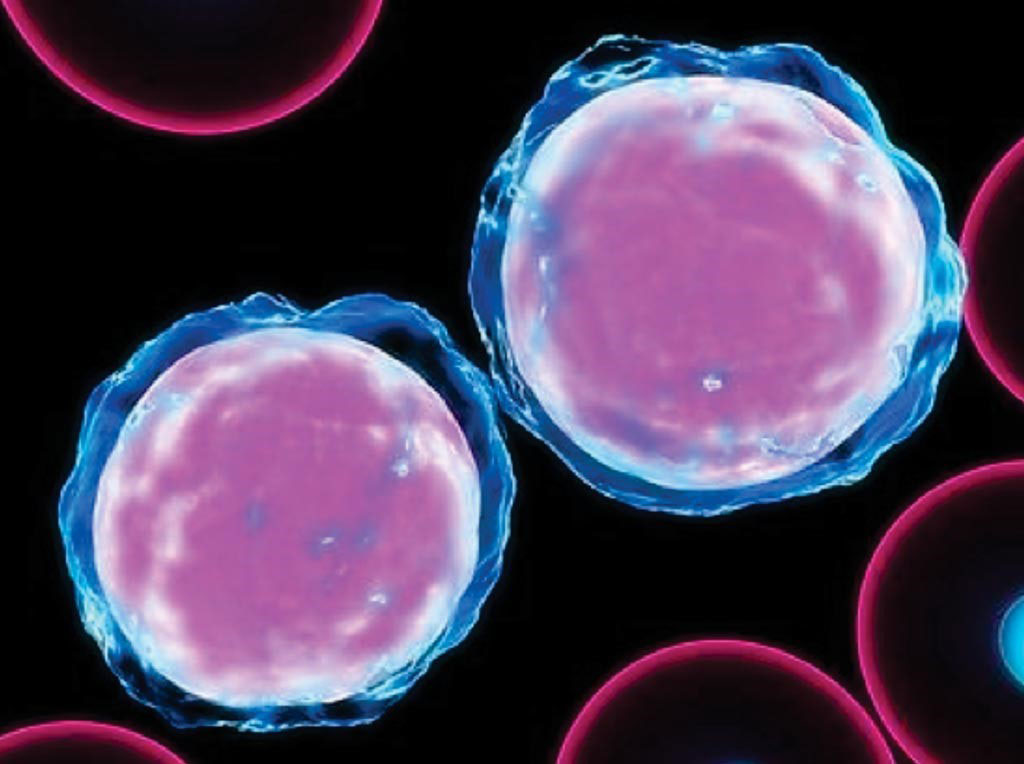 A team of Medical Scientists at the Cincinnati Children's Hospital Medical Center (Cincinnati, OH, USA) and their colleagues applied a gene screening tool they developed to further investigate genetic loci associated with SLE. Through their massively parallel reporter assay (MPRA) approach, they narrowed in on key disease-linked genetic variants and began to tease out disease-associated biological mechanisms.
The team first conducted linkage disequilibrium expansion analyses in different ancestral groups for the 91 risk loci to capture as many disease-linked variants as possible. In all, they identified 3,073 genetic variants, to which they added a further 20 variants highlighted in a previous study. For each of these, they generated a pair of 170-base-pair DNA oligonucleotides with random 20mers for barcoding and added the eGFR gene under a minimal promoter. In all, they generated 12,478 oligos, which they transfected into an Epstein-Barr virus-transformed B cell line.
The investigators further found that certain transcription factors had altered binding at these SLE risk loci. For instance, the rs3101018 variant, for which the non-risk allele exhibits 1.7-fold stronger enhancer activity, they uncovered 15 proteins that better bound the non-risk allele and two that preferred the risk allele. The ATF7, CREB1, and CREM proteins all bound the non-risk allele more tightly than the risk allele, suggesting that weaker binding to the risk allele could change how other proteins are recruited to the locus and affect the expression of the associated
C4A
gene. They similarly found changed protein binding at the rs2069235 variant. additionally transfected their SLE MRPA library into the Jurkat cell line of T cells, another key cell type in lupus. In this cell line, they uncovered 92 SLE risk variants that were allelic enhancer variants, a quarter of which were also found in the B cell line.
Leah C. Kottyan, PhD, an Associate Professor and joint senior author of the study, said, "This study not only provides several critical new discoveries about lupus, and it also provides a blueprint for dissecting the genetic mechanisms of many complex human diseases."
The authors concluded that the MPRA is a robust tool for the nomination of causal genetic risk variants for any phenotype or disease with risk loci that act through genotype-dependent gene regulatory mechanisms, with this study providing a blueprint for dissecting the genetic etiology of many complex human diseases. The study was published on March 12, 2021 in the journal
Nature Communications.
Related Links:

Cincinnati Children's Hospital Medical Center
Other channels