Combined Proteomic/Genomic Method Detects Early Signs of Pancreatic Cancer
By LabMedica International staff writers
Posted on 29 Jul 2020
A new method that utilized a combined proteomic and genomic approach for profiling serum proteins in solution demonstrated high accuracy for distinguishing samples derived from pancreatic cancer patients and those from healthy controls.
The composition of proteins in the blood serum reflects the current health status of the individual and can, with the right tools, be used to detect early signs of disease, such as an emerging cancer. As the World Health Organization (WHO) has projected that a third of all cancers could be cured if diagnosed already at tumor stage I/II, early diagnosis of cancer would greatly increase the chance of an improved outcome for the patients.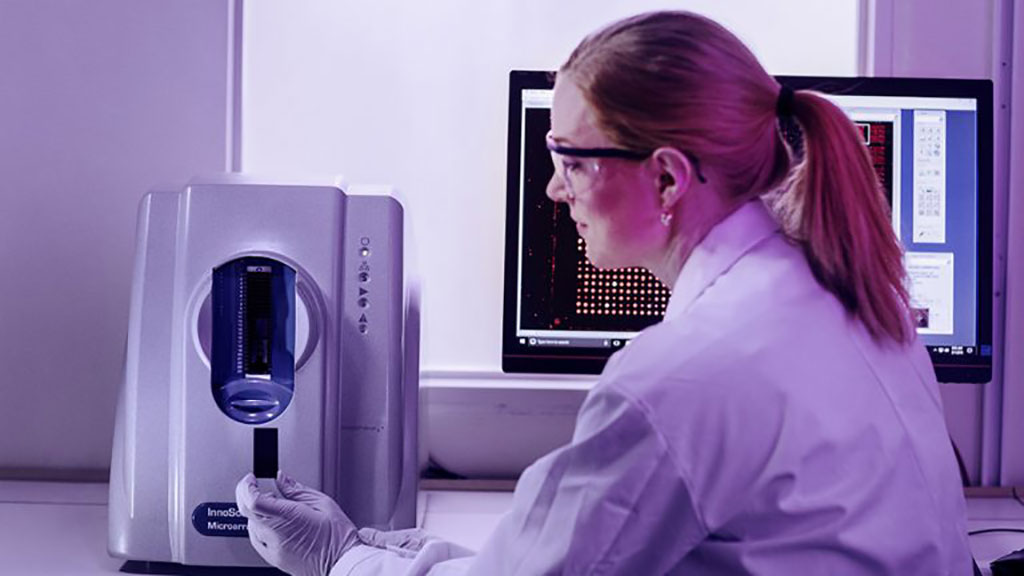 In this regard, investigators at Lund University (Sweden) and colleagues at the biomedical company Immunovia AB (Lund, Sweden) developed a method that combined the specificity of antibodies with the sensitivity of next-generation sequencing (NGS).
This ProMIS technique (Protein detection using Multiplex Immunoassay in Solution) is a streamlined platform for profiling of serum proteins with a solution-based bead array. The assay utilizes antibody fragments (scFv) that were site specifically conjugated to DNA oligonucleotide barcodes, in a 1:1 manner, using a Sortase A-mediated coupling strategy. The barcoded scFvs were mixed with biotinylated serum proteins coupled to streptavidin-coated magnetic beads, and bound antibodies were detected, using NGS allowing for both a multiplex and sensitive read-out.
By working with proteins in solution, the new technique circumvented the inherent technical problems found in conventional biomarker research that utilizies biomatrices, such as. planar- or bead-based arrays.
"We have for years been developing advanced diagnostic approaches for multiplexed analysis of serum proteins, using a single drop of blood, for the purpose of early diagnosis of complex disease, in particular cancer. There is massive amount of information in blood and our combination of proteomics and genomics will open up for rapidly associating early tumor development with protein signatures. This in turn will benefit the patients with a more favorable outcome and overall survival. We are very excited with this novel next generation of biomarker discovery tool," said senior author Dr. Carl Borrebaeck, professor of immunotechnology at Lund University.
The ProMIS technique was described in the July 3, 2020, online edition of the journal
Nature Communication Biology.
Related Links:

Lund University
Immunovia AB