An Eight MicroRNA Biomarker Panel for Diagnosis of ALS
By LabMedica International staff writers
Posted on 07 Jul 2020
A team of neurodegenerative disease researchers has identified eight microRNA sequences from enriched exosome extractions of blood plasma that consistently and significantly differentiate patients with amyotrophic lateral sclerosis/motor neuron disease (ALS/MND) from healthy controls.
ALS is a neurodegenerative disease characterized by the selective and progressive death of upper and lower motor neurons. This leads to progressive muscle weakness, and death of the patient usually occurs within two to five years after the onset of symptoms. Biomarkers for ALS/MND are currently not clinically available for disease diagnosis or analysis of disease progression. If identified, biomarkers could improve patient outcomes by enabling early intervention and assist in the determination of treatment efficacy.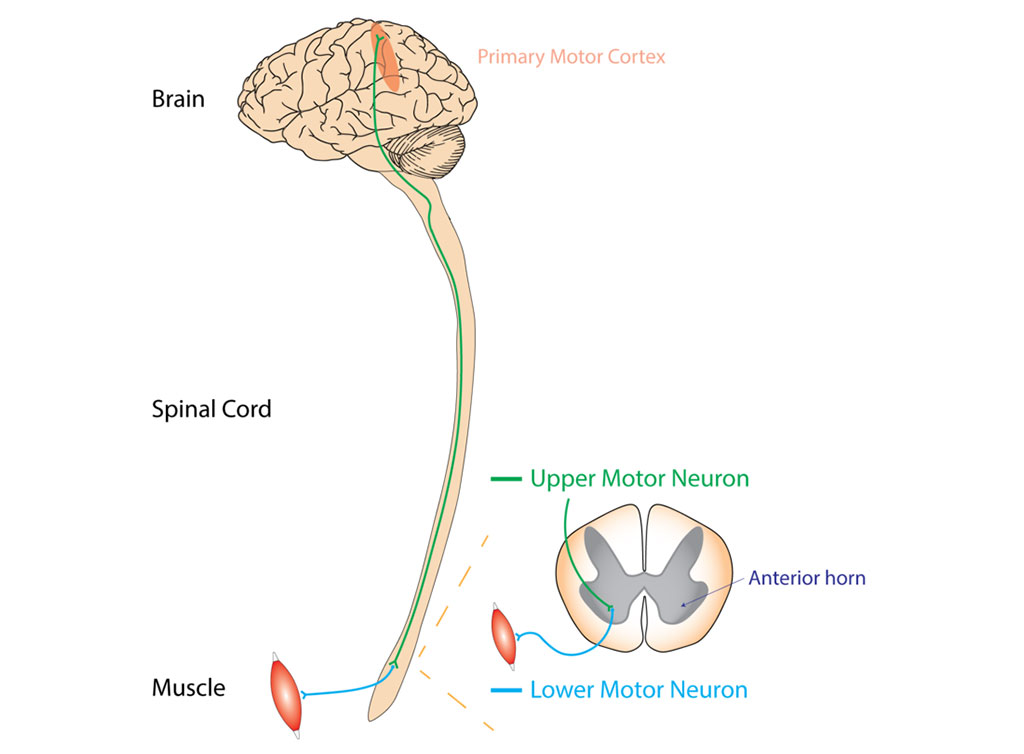 In seeking biomarkers for ALS/MND, investigators at Brain Chemistry Labs (Jackson, WY, USA) hypothesized that neural-enriched extracellular vesicles or exosomes could provide microRNA fingerprints with unequivocal signatures of neurodegeneration. MicroRNAs (miRNAs) comprise a class of about 20 nucleotides-long RNA fragments that block gene expression by attaching to molecules of messenger RNA in a fashion that prevents them from transmitting the protein synthesizing instructions they had received from the DNA. With their capacity to fine-tune protein expression via sequence-specific interactions, miRNAs help regulate cell maintenance and differentiation. In addition to miRNAs playing an essential role in tumor development, dysregulation of certain miRNAs has been associated with many different diseases, such as dementia, and cardiovascular conditions.
Exosomes are cell-derived vesicles that are present in many and perhaps all biological fluids, including blood, urine, and cultured medium of cell cultures. The reported diameter of exosomes is between 30 and 100 nanometers, which is larger than low-density lipoproteins but much smaller than red blood cells. Exosomes, which contain RNA, proteins, lipids, and metabolites that are reflective of the cell type of origin, are either released from the cell when multivesicular bodies (MVBs) fuse with the plasma membrane, or they are released directly from the plasma membrane. Exosomes have specialized functions and play a key role in coagulation, intercellular signaling, and waste management.
For this study, the investigators purified neural-enriched exosomes from blood plasma from ALS/MND patients and controls by targeting a unique protein on the exosome surface. The investigators then conducted next-generation sequencing and qPCR of miRNA components obtained from the exosomes.
Results revealed eight miRNA sequences, which significantly distinguished ALS/MND patients from controls in a replicated experiment using a second cohort of patients and controls.
"We think this is a game changer. The methods we have pioneered will lead to the ability to rapidly diagnose ALS from a single blood draw, compared to current scientific measures where patients may have to wait for over a year for a confirmed diagnosis," said first author Dr. Sandra Banack, senior scientist at Brain Chemistry Labs. "People with ALS typically live an average of two to three years after diagnosis, so a rapid assessment is crucial."
The exosome-based biomarker study was published in the June 24, 2020 online edition of the journal
Open Biology.
Related Links:

Brain Chemistry Labs