Germline Risk Variants Found in Prostate Cancer Patients
By LabMedica International staff writers
Posted on 21 May 2020
Studies done over the past five years or so have unearthed pathogenic germline variants in some 12% to 17% of men with prostate cancer, and such alterations can impact everything from the treatment options available to them, to the management strategies used for other members of the same family.
The National Comprehensive Cancer Network's hereditary cancer testing guidelines, revised earlier this year, call for germline testing for men with metastatic or intraductal forms of prostate cancer or prostate cancer patients with high-grade disease and a risky family or personal history, including Ashkenazi Jewish ancestry.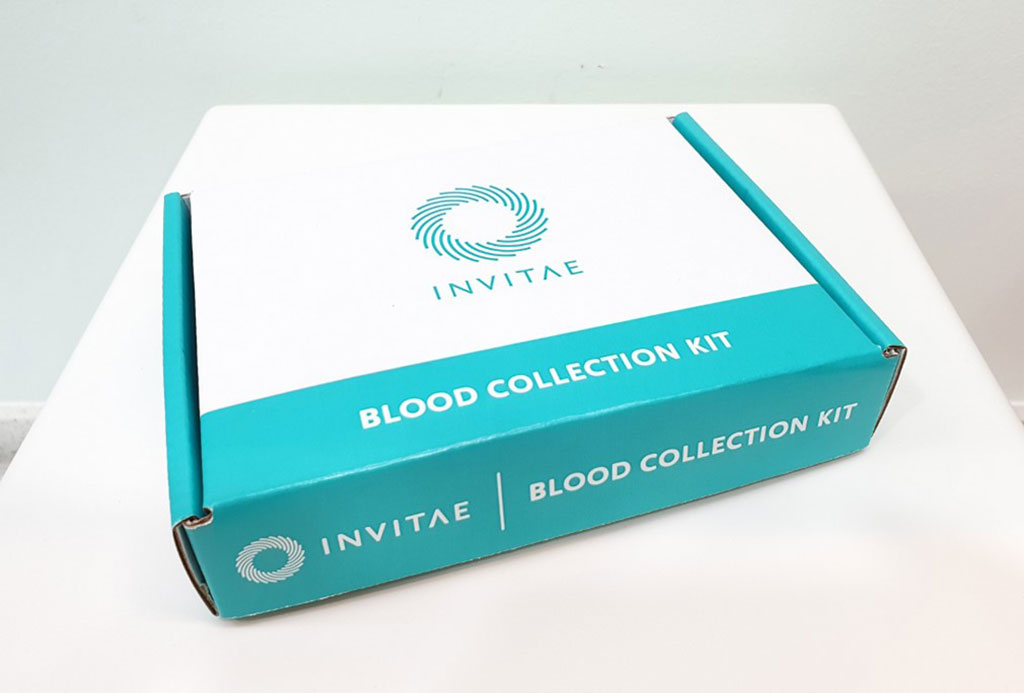 A team of scientists working on the Detect Hereditary Prostate Cancer (DHPC) program (Invitae, San Francisco, CA, USA) assessed deidentified panel sequence data spanning between 47 and 87 genes for more than 2,200 men with prostate cancer who were offered hereditary testing free of charge as part of the sponsored program, searching for pathogenic or likely pathogenic germline variants. The participants included men with low-, intermediate-, or high-risk localized prostate cancer, along with stage IIa prostate cancer patients who were no older than 55 years of age, and prostate cancer patients with tumors classified as stage IIb or above. They also took note of risk alleles in lower penetrance variants in genes such as
HOXB13
or
APC
.
Based on data for 2,252 prostate cancer patients who ranged in age from 31 to 99 years old when they were tested between July 2019 and January 2020, the investigators identified pathogenic or likely pathogenic variants in 271 of the men with prostate cancer and intermediate risk alleles in 31 of the patients. The team was able to incorporate risk or cancer staging clues for more than 1,800 of the study participants, including more than 300 patients with African-American ancestry, 78 Hispanic patients, and 29 patients of Asian descent, though that the clinical details returned on test forms varied significantly from one participant to the next.
More than half of the patients who shared sufficient clinical information for classifying tumor risk or stage had very high-risk, stage III or stage IV tumors and the team tracked down informative germline variants in 13.5% of the 1,056 patients in that group. But pathogenic, likely pathogenic, and lower risk variants turned up in a significant proportion of the other prostate cancer patients as well. In 228 patients with high-risk, stage III disease, the panel tests uncovered germline risk variants in 14% of cases, while such inherited risk variants turned up in 12.6% of the patients with intermediate-risk or low-risk stage II forms of prostate cancer.
Sarah Nielsen, MS, LCGC, a licensed certified genetic counselor within Invitae's medical affairs team who presented the study, said, "Now, more than ever, understanding the underlying genetics of prostate cancer is important, because it can aid in treatment decisions through targeted therapies and clinical trial eligibility, and of course additional management recommendations, both for the patient and their family members. The results may be particularly meaningful for female relatives, because we know many of the genes that cause prostate cancer also increase the risk for cancers like breast or ovarian cancer." The study was presented in April 2020, in the virtual meeting of the
American College of Medical Genetics and Genomics.
Related Links:

Invitae