Liquid Biopsy Assays Target Mutations and Improves Recurrence Prediction
By LabMedica International staff writers
Posted on 25 Mar 2020
The concept of creating bespoke or personalized mutation panels to use for cancer recurrence detection and residual disease monitoring is not new at this point. Scientists began piloting these methods several years ago, initially tracking single mutations and then collections of alterations derived from tumor sequencing data.
A new method has been developed to monitor individualized panels of up to hundreds of different cancer mutations in blood samples, and in a cohort of early breast cancer patients, this assay could detect cancer DNA in patient blood samples collected an average of 18 months, and up to three years, before metastatic recurrence was diagnosed.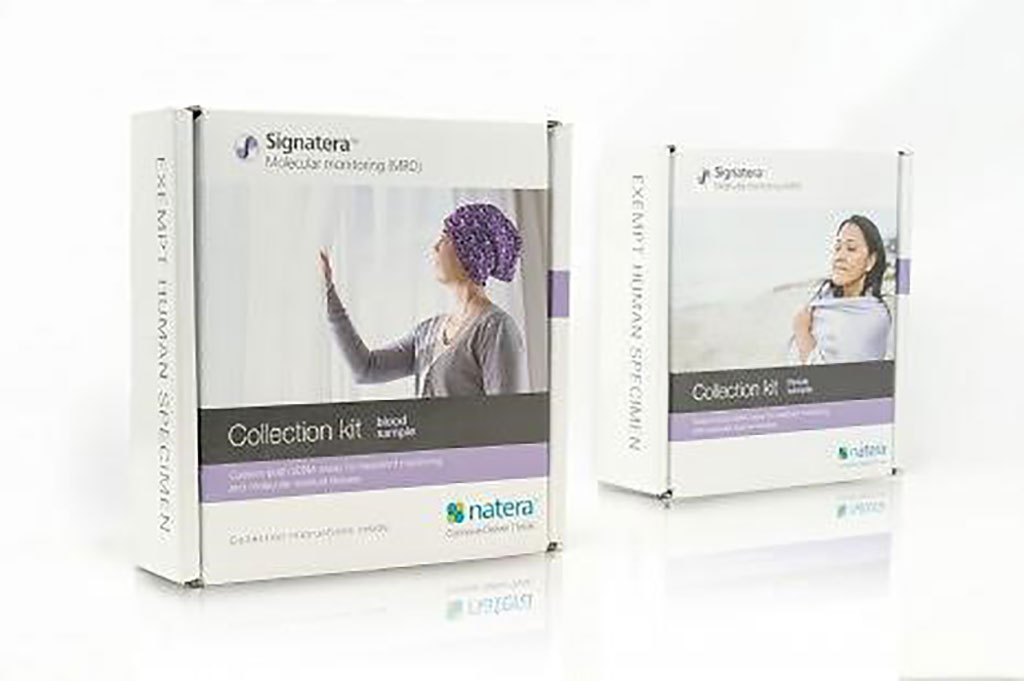 A multi-disciplinary team of scientists working with the Dana-Farber Cancer Institute (Boston, MA, USA) developed a test for tracking hundreds of patient-specific mutations to detect minimal residual disease (MRD) with a 1,000-fold lower error rate than conventional sequencing. The team retrospectively designed custom liquid biopsy assays for a cohort of 142 early breast cancer patients who had banked blood and tissue samples and had been diagnosed, treated, and monitored for disease recurrence over a 13-year period.
Starting with tumor tissue exome sequencing data, investigators defined personalized panels of genetic mutations for each patient that they would then try to track in blood samples. The largest panel they were able to generate was 346 mutations, although the range was large, down to just two mutations for another individual, and about 57 on average across the cohort. Notably, the liquid biopsy picked up signs of cancer in banked samples taken a year after surgery for six patients, all of whom were later diagnosed with metastatic recurrence, on average about 18 months, but in one case a full three years later.
Twenty-six other patients tested negative in their blood samples one year after surgery but still developed recurrence. Overall, though, the cancer in these patients tended to reappear on a much longer average timeline, as many as 10 years later. It is possible that for these longer-term recurrences, there may not be any circulating tumor DNA (ctDNA) signals present at this early one-year testing time-point. Clinical sensitivity was 13/16 (81%) in newly diagnosed metastatic breast cancer (MBC), 7/30 (23%) at post-op and 6/32 (19%) at one year in early-stage disease, and highest in patients with the most tumor mutations available to track. MRD detection at one year was strongly associated with distant recurrence (hazard ratio [HR] = 20.8).
Heather A. Parsons, MD, MPH, a medical oncologist and co-first author of the study, said, "Our goal is to be able to turn patients who would have developed metastatic disease into patients who won't. In the future, if we can find those patients with residual cancer early enough, determine whether they would benefit from another course of therapy, and give them an effective additional treatment, we could potentially change the course of their disease." The study was published on March 13, 2020 in the journal
Clinical Cancer Research.
Related Links:

Dana-Farber Cancer Institute