T-cell Monitoring to Predict Risk of Kidney Transplant Failure
By LabMedica International staff writers
Posted on 23 Mar 2020
A recently published paper discussed the potential application of CD8+ memory T-cell monitoring to improve risk prediction for kidney transplant failure.
Identifying biomarkers for predicting kidney transplant failure requires better understanding of the immune response to chronic allogeneic stimulation. In this regard, investigators at the Université de Nantes (France) analyzed blood samples from 284 kidney transplant recipients.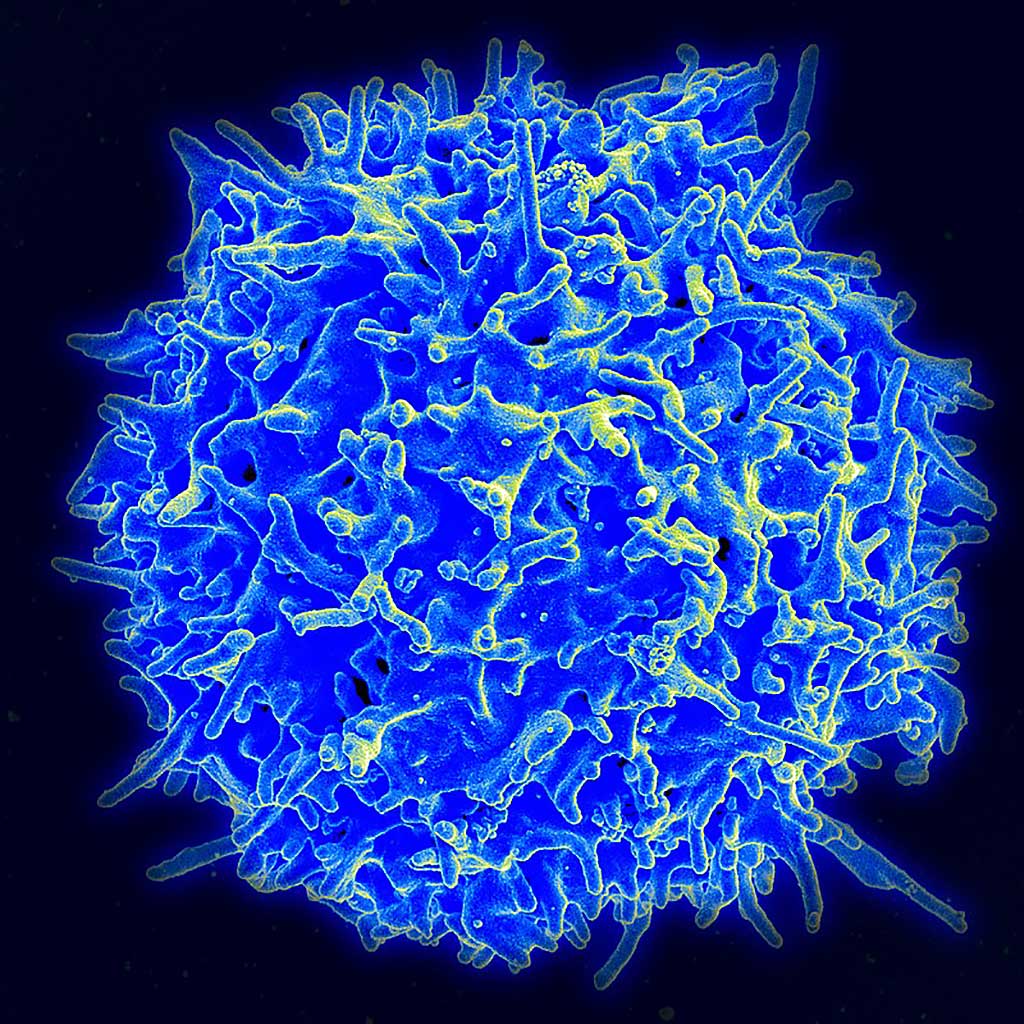 The investigators evaluated the frequency and function of CD8+ T-cell subsets -including effector memory (EM) and terminally differentiated EM (TEMRA) CD8+ T-cells - in blood samples from the 284 kidney transplant recipients recruited one year post-transplant and followed their progress for a median of 8.3 years.
Results revealed that increased frequency of circulating TEMRA CD8+ T-cells at one year post-transplant associated with increased risk of graft failure during follow-up. This association remained after adjustment for a previously reported composite of eight clinical variables, the Kidney Transplant Failure Score. In contrast, increased frequency of EM CD8+ T-cells associated with reduced risk of graft failure.
"The identification of at-risk kidney transplants is based on clinical metrics already measured in the standard of care of patients and on the quantification of blood subsets of CD8+ cells that could be easily transferable in the routine monitoring of kidney transplant recipients," said senior author Dr. Nicolas Degauque, medical researcher at the Université de Nantes. "The findings are important because early identification of at-risk kidney transplant recipients is critical to allow physicians to adapt their care by either increasing the frequency of patient monitoring or by introducing new therapeutics adapted to patients' own risks."
The paper was published in the March 12, 2020, online edition of the
Journal of the American Society of Nephrology.
Related Links:

Université de Nantes