Multiplex Nested Polymerase Chain Reaction Developed for Congenital Infections
By LabMedica International staff writers
Posted on 13 Jan 2020
Infections are the leading cause of perinatal mortality in low- and middle-income countries, which have a higher prevalence of infections, and are responsible for 50% of infant deaths in the first year of life. Definitive diagnosis of congenital and perinatal infections is largely dependent upon the results of laboratory tests.
The finding of positive maternal immunoglobulin M (IgM) antibodies raised to a certain pathogen in the prenatal serologic screening raises the suspicion of a congenital infection, but the pathogen may not cross the placenta. On the other hand, a positive polymerase chain reaction (PCR) result on amniotic fluid (AF) samples confirms the diagnosis.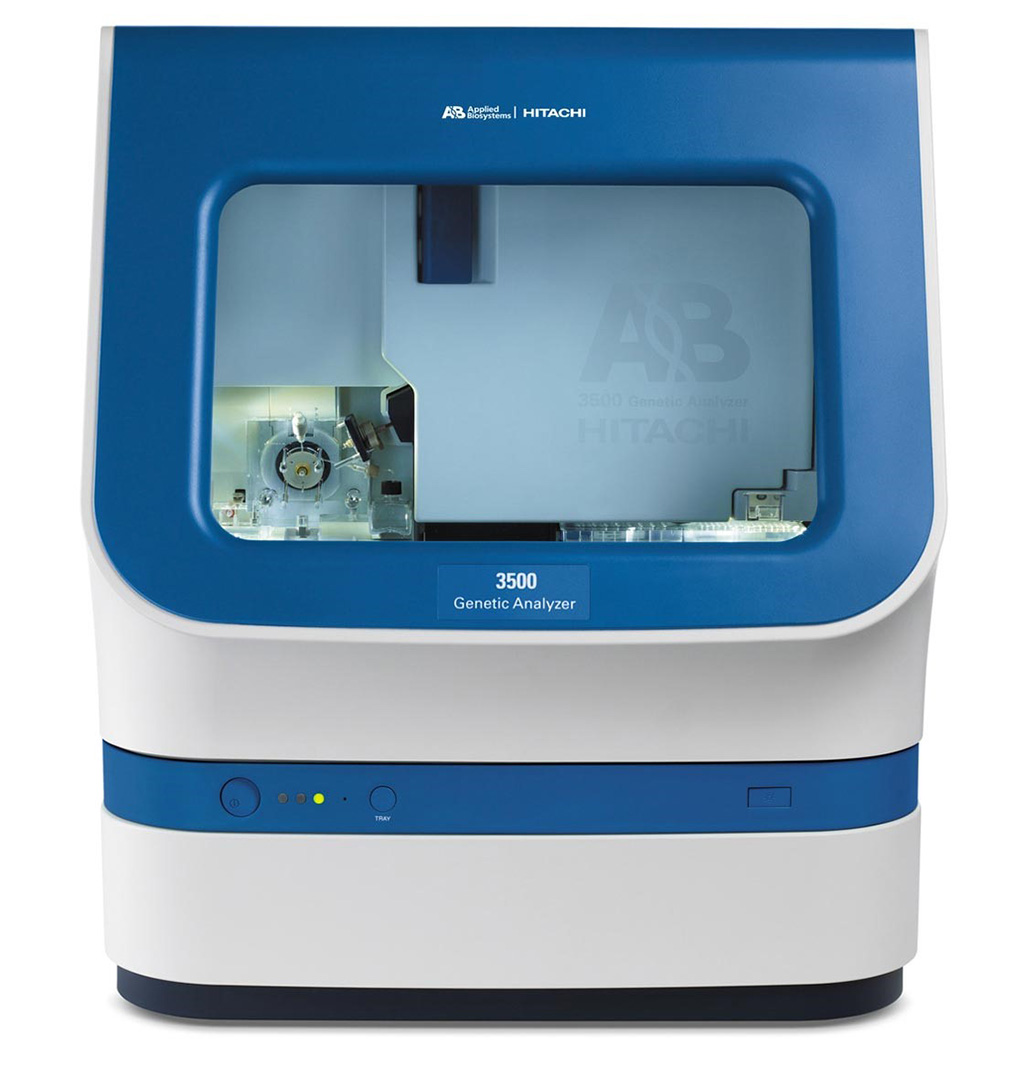 Scientists at the University of São Paulo (São Paulo, Brazil) developed a multiplex nested PCR technique for the simultaneous detection of seven pathogens containing DNA in their genomes in suspected cases of congenital infection. Eligible participants were pregnant women with positive IgM antibodies raised to one of the pathogens in the prenatal serologic screening, associated or not with fetal ultrasound abnormalities or positive fetal serology. Neonates whose mothers did not attend prenatal care were included when they presented with symptomatology and laboratory parameters suggestive of infection. The detection rate of the multiplex nested PCR was compared with maternal, fetal, and neonatal serology, as well as placental immunohistochemistry and noncommercial amplifications.
Laboratory examinations included blood count showing leukocytosis or leukopenia, neutropenia, thrombocytopenia, or increased serum C-reactive protein (CRP ultrasensitive kit, Turbitest AA, Wiener Lab, Rosario, Argentina). Maternal and neonatal serum samples were tested by the AxSYM (Abbott Laboratories, Abbott Park, IL, USA) assay based on microparticle enzyme immunoassay technology to assess Toxoplasma gondii IgM and IgG. Herpes simplex, varicella-zoster virus (VZV), and parvovirus B19 (PV) IgM and IgG antibodies were evaluated by the Liaison chemiluminescent assays (DiaSorin Ltd, Saluggia, Italy). The second-round PCR product was submitted to DNA sequencing on the ABI PRISM 3500 Genetic Analyzer Platform, (Applied Biosystems, Foster City, CA, USA) to confirm that the multiplex nested PCR amplified products actually belonged to the detected pathogens.
The scientists reported that of 161 suspected cases, the multiplex nested PCR detected 60 (37.3%), whereas the tests available in hospital laboratories detected 13 of 60 (21.7%) of the cases detected by the multiplex nested PCR, demonstrating a 4.6 times higher detection rate for the multiplex nested PCR. Positive amplifications were to T. gondii (32 cases), cytomegalovirus (14 cases), parvovirus B19 (five cases), and adenovirus (five cases). In four cases, two pathogens were simultaneously detected. All types of biological matrices were suitable for amplification. Sequencing of multiplex nested PCR products confirmed the molecular findings.
The authors concluded that the multiplex nested PCR significantly increased the number of diagnosed congenital infections. Given the scarcity of DNA recovered from amniotic fluid and some neonatal samples, this multiplex nested PCR allows the simultaneous detection of seven pathogens associated with congenital infections in a reliable, faster, cost-effective, and more sensitive way. The study was published in the January 2020 issue of the journal
Archives of Pathology and Laboratory Medicine.
Related Links:

University of São Paulo
Wiener Lab
Abbott Laboratories
DiaSorin Ltd
Thermo Fisher Scientific