Multiplex Panel Debuts for Multi-Drug Resistant Infection Screening
By LabMedica International staff writers
Posted on 28 Nov 2019
A multi-drug resistant (MDR) panel detects genetic signatures of resistance to specific antibiotics in pathogens that are commonly thought of as hospital acquired, and is designed to be used as a screening test for infection control and isolation of asymptomatic carriers.
A new multiplexed quantitative polymerase chain reaction (qPCR) panel to detect multi-drug resistant infections has been unveiled. The panel can detect all of the targets from a single rectal swab and has a throughput that could potentially enable hospitals to screen all patients being admitted to ensure they are not colonized.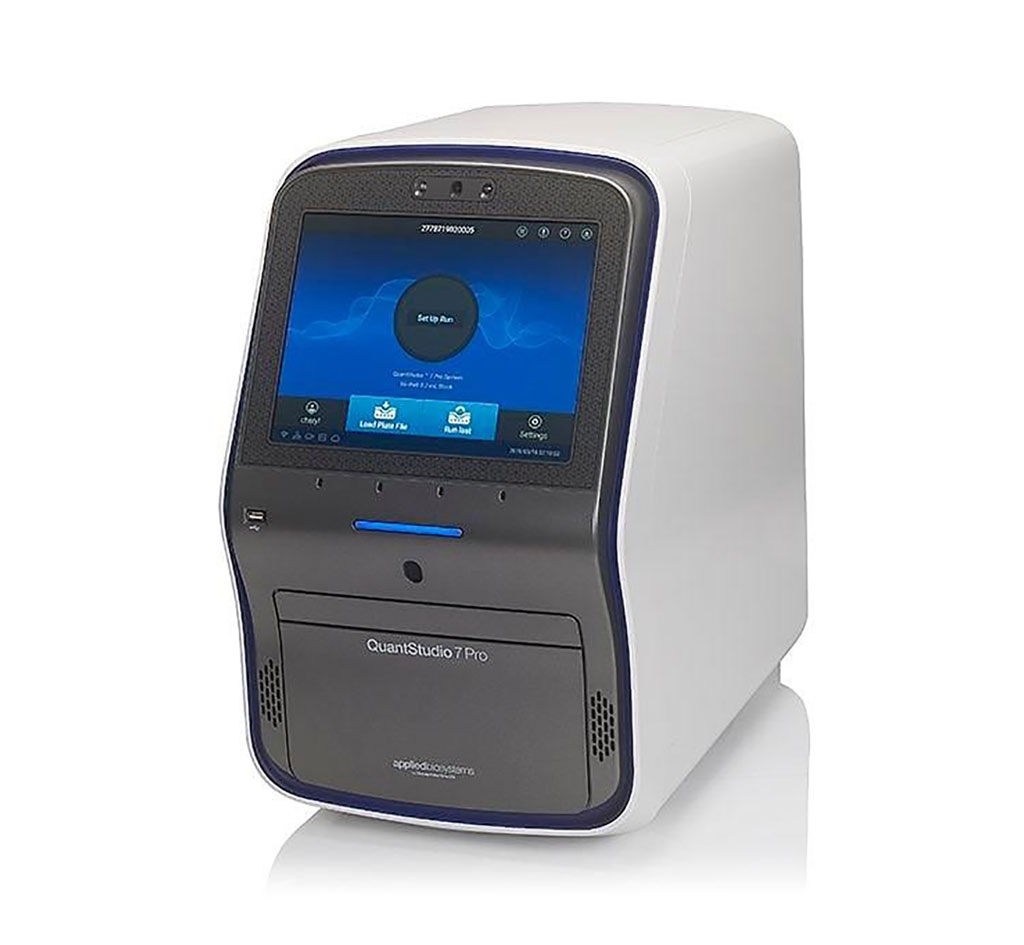 The assay uses proprietary technology from ChromaCode (Carlsbad, CA, USA), called high-definition PCR, which employs novel chemistries and machine-learning algorithms, including detecting multiple targets in a single fluorescence channel by restricting the concentrations of probes. The methods enable the firm to develop single-tube multiplexed kits with up to four targets for each color channel on a qPCR instrument, which equates to up to 20 targets for a five-channel instrument. The kits also employ a 96-well plate format, which allows users to scale the testing.
The MDR assay specifically detects genes conferring resistance in bacteria, including gram-negative bacteria and toxigenic
Clostridium difficile
. Specifically, in a single reaction it will detect the marker CTX-M, which confers resistance to extended-spectrum beta-lactamases; the markers IMP, KPC, NDM, OXA-48, and VIM that each confers resistance to carbapenemase antibiotics; the marker MCR-1 for polymixin resistance; and vanA for vancomycin resistance in
Enterococci
bacteria. The panel also will detect the toxin B gene from
C. difficile
, a gram-positive bacterium that is a problem in hospitals.
A total of 19 co-presence and four triple-presence simulated rectal swab samples were generated and tested in triplicate with MDR, and the performance was high for these samples with multiple resistance genes. The limit of detection for each of the nine MDR targets was between 3 and 30 copies per reaction in 144 spiked-in samples, and initial inclusivity studies also showed the test detects many different subtypes of each resistance gene as well. The testing was performed across a range of standard qPCR instruments, the ABI 7500 Fast, ViiA7, and QuantStudio7 (Thermo Fisher Scientific, Waltham, MA, USA) and the Roche LC480 (Roche Life Science, Penzberg, Germany) with results analyzed on the company's ChromaCode Cloud software. The assay was presented at the Association for Molecular Pathology annual meeting held November 6, 2019 in Baltimore, MD, USA.
Related Links:

ChromaCode
Thermo Fisher Scientific
Roche Life Science