Breast Cancer Recurrence Risk Predicted by Immune-Related Germline Variants
By LabMedica International staff writers
Posted on 25 Nov 2019
A single normal cell randomly acquires a series of mutations that allows it to proliferate and to be transformed into a cancer cell (i.e., founding clone), which initiates tumor progression and recurrence.
Pre-existing germline variants provide a profound constraint on the evolution of tumor founding clones and subclones and therefore have a contingent effect on the genetic makeup of tumor and presumably patient outcomes. Family history remains one of the major risk factors that contribute to cancer.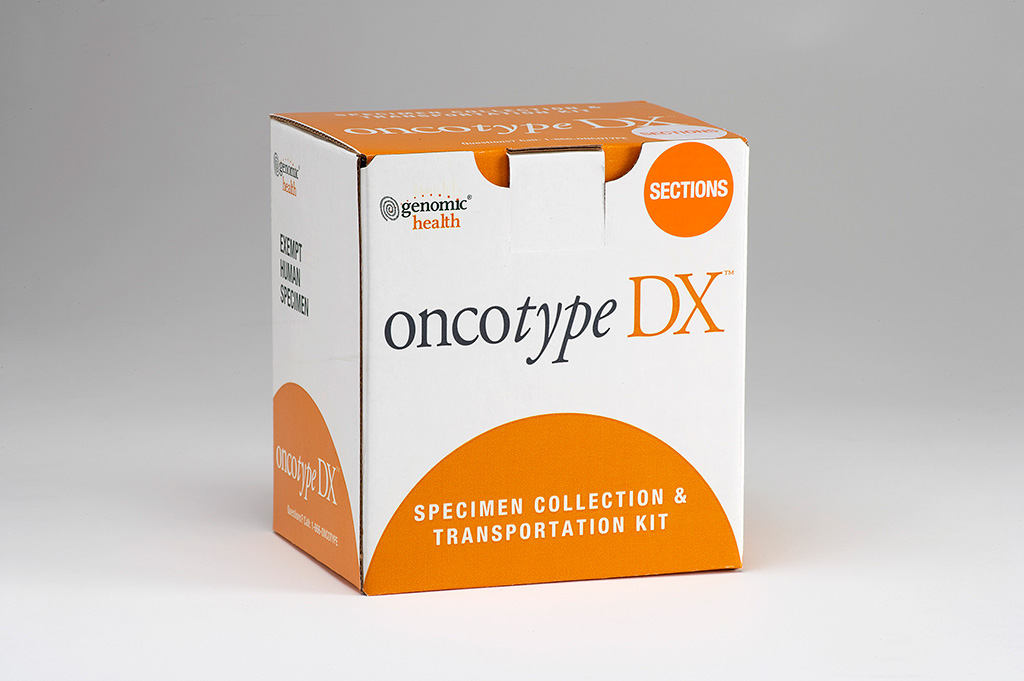 Scientists from the University of Calgary (Calgary, AB, Canada) and their colleagues obtained whole-exome sequencing data of breast cancers from the National Cancer Institute-Genomic Data Commons (NCI GDC). They collected 755 ER+ breast cancer samples: a training set of 200 samples, a testing set of 60 samples, and two independent validation sets of 200 and 295 samples. To determine germline variants, they used variant allele frequencies (VAFs) between the tumor and healthy samples. The team used their so-called eTumorMetastasis algorithm to search for germline signatures of recurrence based on protein-coding sequences.
The scientists used the eTumorMetastasis tool, which combines variant, signaling, and network information, and initially tracked down 18 network operational gene (NOG) signatures, each containing variants involving dozens of genes. When they combined these signatures, the investigators came up with a unified germline gene set that appeared to coincide with recurrence in 60 more ER-positive breast tumors. In those validation cohorts, the authors reported, "germline variants are significantly correlated with tumor recurrence and support their hypothesis that the original germline genomic landscape of a cancer patient has a significant impact on clinical outcome."
The investigators noted that the germline variant-based prediction strategy compared favorably with prognostic insights that could be gleaned from the Oncotype DX test (Genomic Health, Redwood City, CA, USA) which considers expression levels for 21 genes in biopsied or surgically-removed tumor samples. They found that recurred patients possessed a higher rate of germline variants. In addition, the inherited germline variants from these gene signatures were predominately enriched in T cell function, antigen presentation, and cytokine interactions, likely impairing the adaptive and innate immune response thus favoring a pro-tumorigenic environment.
Edwin Wang, PhD, a professor and senior author of the study, said, "Prognostic prediction using a patient's germline genomic landscape opens up the possibility of assessing cancer patients' risk of recurrence, which allows for a better forecasting of cancer recurrence in a quick, convenient, and noninvasive manner." The authors concluded that germline genomic information could be used for developing non-invasive genomic tests for predicting patients' outcomes in breast cancer. The study was published on November 1, 2019 in the journal
NPJ Precision Oncology.
Related Links:

University of Calgary
Genomic Health