Mitochondrial Clearance Failure Provides Diagnostic Marker for Parkinson's Disease
By LabMedica International staff writers
Posted on 07 Oct 2019
Failure of mitochondria to remove the Miro1 protein following depolarization provides a biomarker that can be used for diagnosis of Parkinson's disease.
Miro1 (Mitochondrial Rho GTPase 1) is an enzyme that facilitates mitochondrial transport by attaching the mitochondria to the motor/adaptor complex. Through its key role in mitochondrial transport, Miro1is involved in mitochondrial homeostasis and apoptosis, as well as Parkinson's disease (PD) and cancer. Miro1 is localized on the mitochondrial surface and mediates mitochondrial motility. Normally, it is removed from depolarized mitochondria to facilitate their clearance via mitophagy.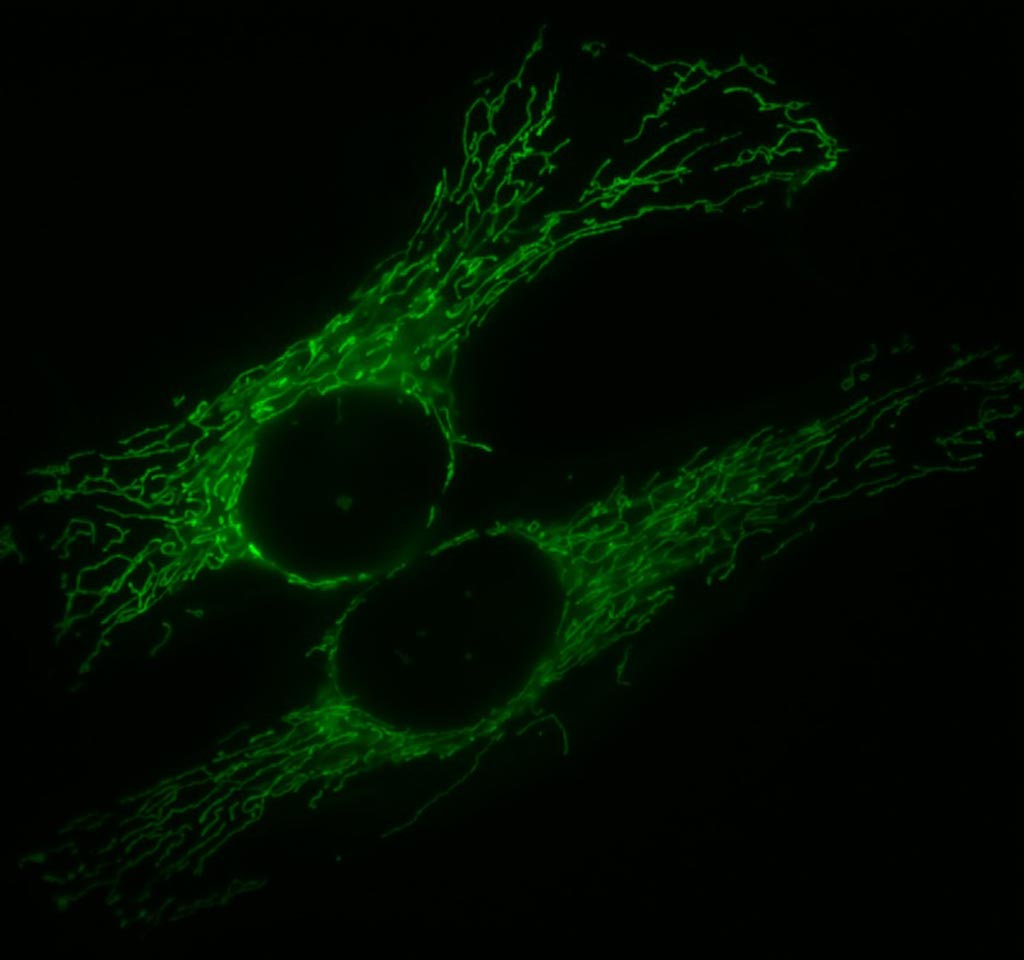 Investigators at Stanford University (Palo Alto, CA, USA) had previous identified the inability to remove Miro from damaged mitochondria as a mitochondrial-clearance defect in the cells of Parkinson's disease patients' cells. To explore the possibility of using this defect as a diagnostic marker, the investigators analyzed skin fibroblast samples from 83 Parkinson's patients, five asymptomatic close relatives considered to be at heightened risk, 22 patients diagnosed with other movement disorders, and 52 healthy control subjects.
Results revealed that the Miro-removal defect was present in 78 of the 83 Parkinson's fibroblasts (94%) and in all five of the "high-risk" samples, but not in fibroblasts from the control group or from patients with other movement-disorders.
"We have identified a molecular marker that could allow doctors to diagnose Parkinson's accurately, early, and in a clinically practical way," said senior author Dr. Xinnan Wang, associate professor of neurosurgery at Stanford University. "This marker could be used to assess drug candidates' capacity to counter the defect and stall the disease's progression."
The study was published in the September 26, 2019, online edition of the journal Cell Metabolism.
Related Links:
Stanford University