Study Shows Heritability of Amyotrophic Lateral Sclerosis
By Labmedica International staff writers
Posted on 09 Aug 2019
Amyotrophic lateral sclerosis (ALS), also known as motor neurone disease (MND) or Lou Gehrig's disease, is a specific disease that causes the death of neurons controlling voluntary muscles.
ALS is characterized by stiff muscles, muscle twitching and gradually worsening weakness due to muscles decreasing in size. It may begin with weakness in the arms or legs, or with difficulty speaking or swallowing and about 50% of the people affected develop at least mild difficulties with thinking and behavior and most people experience pain.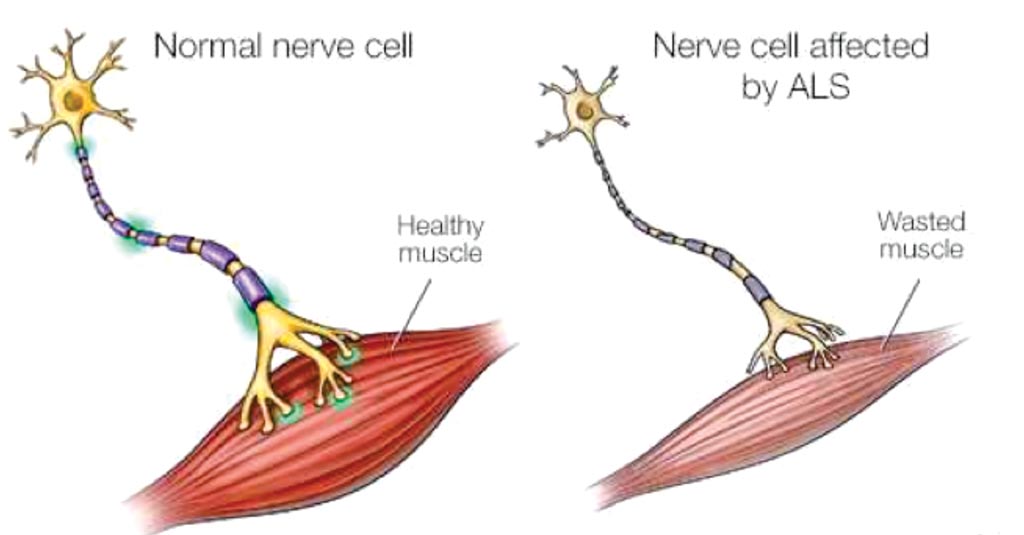 Neurologists at Trinity College Dublin (Dublin, Ireland) conducted a prospective population-based parent-offspring heritability study from January 1, 2008, to December 31, 2017, to assess ALS heritability. This was the first study to assess heritability in the context of known gene mutations of large effect. A total of 1,123 incident cases of ALS, diagnosed according to the El Escorial criteria and recorded on the Irish ALS register, were identified. Annual age-specific and sex-specific standardized ALS incidence and mortality-adjusted lifetime risk were determined. Sex-specific heritability estimates were calculated for the overall study cohort, for those known to carry the C9orf72 variant, and for those with no known genetic risk.
The team identified a total of 32 parent-child ALS dyads were identified during the study period. Affected offspring were younger at the onset of disease (mean age, 52.0 years) compared with their parents (mean age, 69.6 years). Lifetime risk of developing ALS in first-degree relatives of individuals with ALS was increased compared with the general population (1.4% [32/2,234] versus 0.3% [2.6/1,000]. Mean lifetime heritability of ALS for the overall study cohort was 52.3% and 36.9% for those with no known genetic risk. Heritability estimates were highest in mother-daughter pairings at 66.2%.
Marie Ryan, MRCPI, MD, the first author of the study, said, "While difference inheritance patterns based on who transmits the gene have been reported in other neurological disorders, this is the first time this kind of inheritance pattern has been discovered among those with motor neuron disease." The authors concluded that this population-based study confirms that up to 50% of variance in ALS has a genetic basis, and that the presence of the C9orf72 variant is an important determinant of heritability. The study was published on July 22, 2019, in the journal JAMA Neurology.
Related Links:
Trinity College Dublin