Blood Test Complements Colonoscopy for Lynch Syndrome Patients
By Labmedica International staff writers
Posted on 17 Jul 2019
Lynch syndrome (LS) subjects are genetically predisposed to a high risk for colorectal cancer (CRC) and regular colonoscopy is currently the only CRC screening option recommended for these subjects, although compliance is suboptimal.
There is currently no cure for LS and approximately 95% of individuals with LS are unaware of their disease status, and nearly a third of patients who know their LS status fail to comply with the recommendation to undergo colonoscopy screening every one to two years.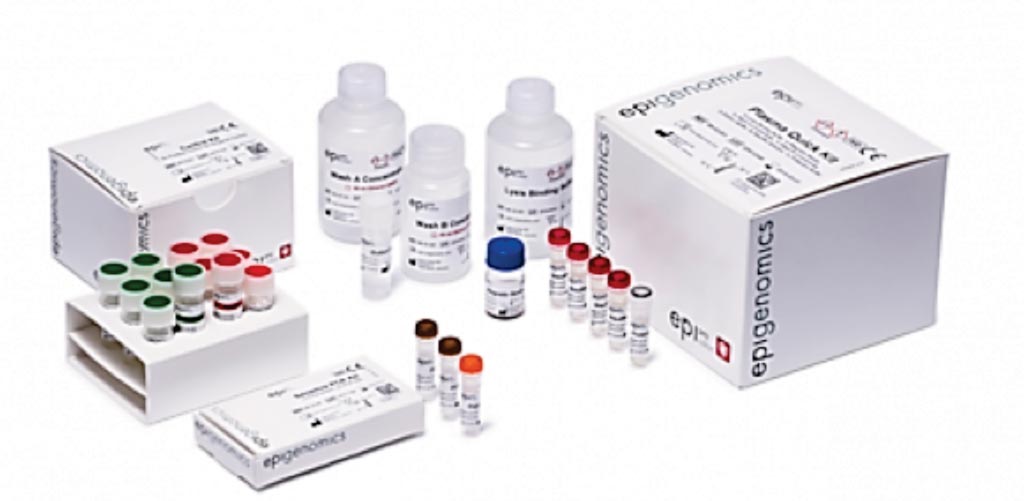 A large team of scientists led by those at Cedars-Sinai Medical Center (Los Angeles, CA, USA) conducted as a retrospective analysis of preserved tissue and frozen plasma samples from patients with a confirmed diagnosis of LS who underwent either surgical resection for a diagnosis of CRC or removal of a polyp during colonoscopy between March 2006 and February 2019. Study objectives included a comparison of SEPTIN9 gene methylation status, the marker measured by Epi proColon blood test, between patients with LS and patients with non-hereditary forms of CRC and exploratory analyses of the sensitivity and specificity of Epi proColon in LS patients.
The team found in tissue samples from LS patients, differential SEPTIN9 methylation in 97.3% of primary CRC and 90.0% of advanced adenomas, demonstrating that LS-related neoplasia frequently produce the SEPTIN9 biomarker. Of 20 plasma samples collected between 1 and 138 days prior to surgical resection of a primary CRC tumor, all had valid tests and 14 were SEPTIN9 positive, for a sensitivity of 70.0%. Of 18 plasma samples collected within one year (20 to 328 days) prior to a colonoscopy-based diagnosis of CRC, 17 had valid tests, and three of the 17 were SEPTIN9 positive. These three were among five patients with a colonoscopy-based stage I-III CRC diagnosis, for a sensitivity to detect CRC approximately two months prior to diagnosis of 60%.
Megan Hitchins, PhD, an Associate Professor and lead author of the study, said, "The sensitivity and specificity that the Epi proColon blood test demonstrated in this first study in LS patients are very promising. Although preliminary, the study results suggest that Epi proColon may have potential as a screening tool for colorectal cancer in LS and as well for post-surgical detection of metastatic disease. Epi proColon may provide an alternative CRC screening method for the LS patients who are non-compliant with colonoscopy screening recommendations."
The authors concluded that Epi proColon may have similar diagnostic performance characteristics in LS patients as in the average-risk population and suggest that a larger, prospective study to confirm these preliminary findings is warranted. The study was published originally online on May 28, 2019, in the journal BMJ Open Gastroenterology.
Related Links:
Cedars-Sinai Medical Center