Regulatory T-cell Responsiveness Predicts Risk of Cancer Relapse
By Labmedica International staff writers
Posted on 15 Jul 2019
The risk of future breast cancer relapse can be predicted by analyzing the signaling responsiveness of peripheral blood Treg II cells (CD45RA−FOXP3hi Treg cells) to immunosuppressive T helper type 1 (TH1) and T helper type 2 (TH2) cytokines.
Th1 helper cells lead to an increased cell-mediated response, typically against intracellular bacteria and protozoa. Th2 helper cells lead to a humoral immune response, typically against extracellular parasites including helminths.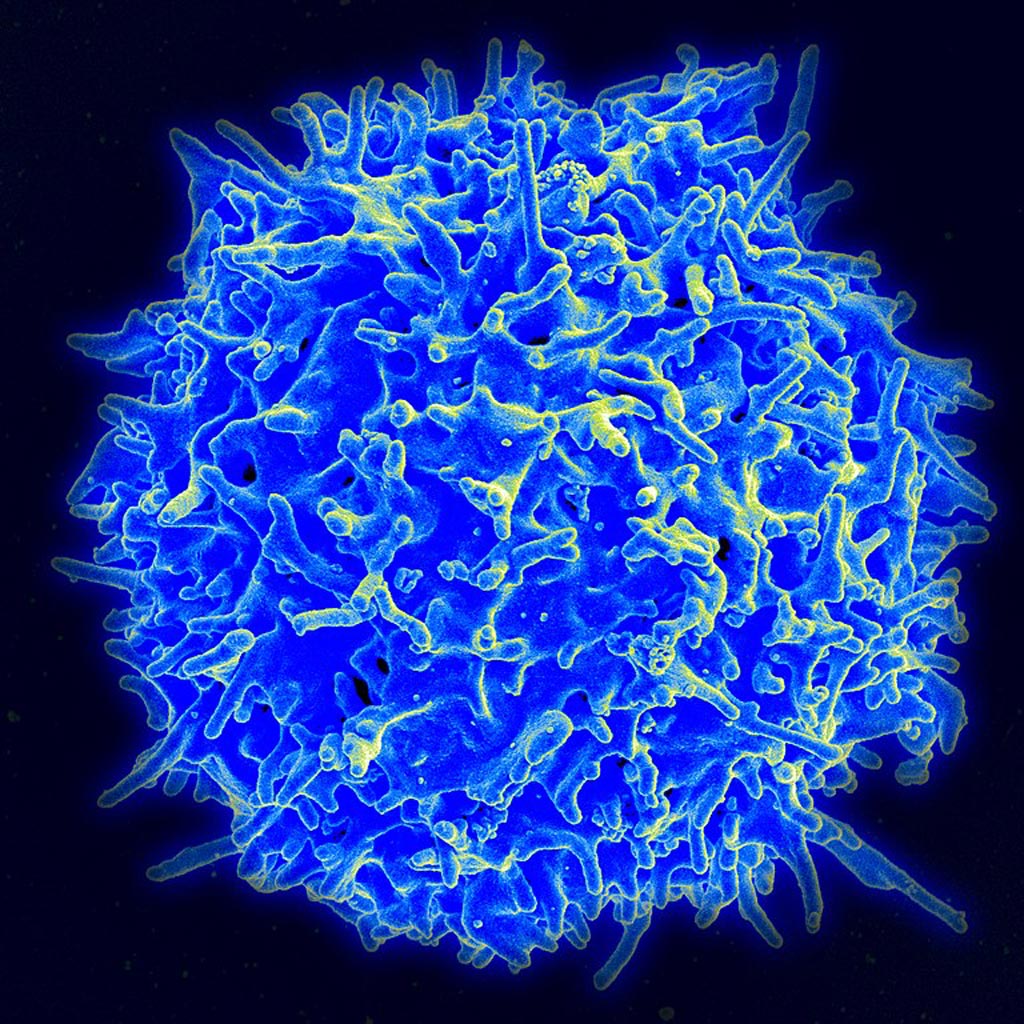 The regulatory T-cells (Tregs) are a subpopulation of T-cells that modulate the immune system, maintain tolerance to self-antigens, and prevent autoimmune disease. Tregs are immunosuppressive and generally suppress or downregulate induction and proliferation of effector T-cells. Tregs express the biomarkers CD4, FOXP3, and CD25 and are thought to be derived from the same lineage as naïve CD4 cells. Because effector T-cells also express CD4 and CD25, Tregs are very hard to effectively discern from effector CD4+, making them difficult to study.
Investigators at City of Hope (Duarte, CA, USA) studied the origin of breast cancer- related intratumoral Treg cells and their relationship with peripheral blood Treg cells. In this study, the investigators evaluated data on 40 breast cancer patients who had been monitored for a median of four years. Results were validated in a separate cohort of 38 additional breast cancer patients to create a benchmark that could be used to predict whether a breast cancer patient would be likely to relapse within a short span of years.
"This is the first success linking a solid tumor with blood biomarkers - an indicator of whether a patient will remain in remission," said senior author Dr. Peter P. Lee, professor of cancer immunotherapeutics at City of Hope. "When patients are first diagnosed with cancer, it is important to identify those at higher risk for relapse for more aggressive treatments and monitoring. Staging and new tests based on genomics analysis of the tumor are currently available for risk stratification. However, a predictive blood test would be even more attractive but is not yet available. We are trying to change the status quo. Knowing the chance of cancer relapse will inform doctors how aggressive a particular patient's cancer treatment should be."
The breast cancer relapse study was published in the July 8, 2019, online edition of the journal Nature Immunology.
Related Links:
City of Hope