Automated Approach Predicts Alzheimer's Disease Risk
By LabMedica International staff writers
Posted on 08 Jul 2019
An automated immunodiagnostic test predicts risk of developing Alzheimer's disease by measuring the level of beta-amyloid (Abeta) in the blood, which accurately reflects the accumulation of this protein in the brain.
Investigators at Lund University (Sweden) have been searching for accurate blood-based biomarkers for Alzheimer disease (AD), which might improve diagnostic accuracy in primary care settings, increase referrals to memory clinics, and aid in screenings for AD trials.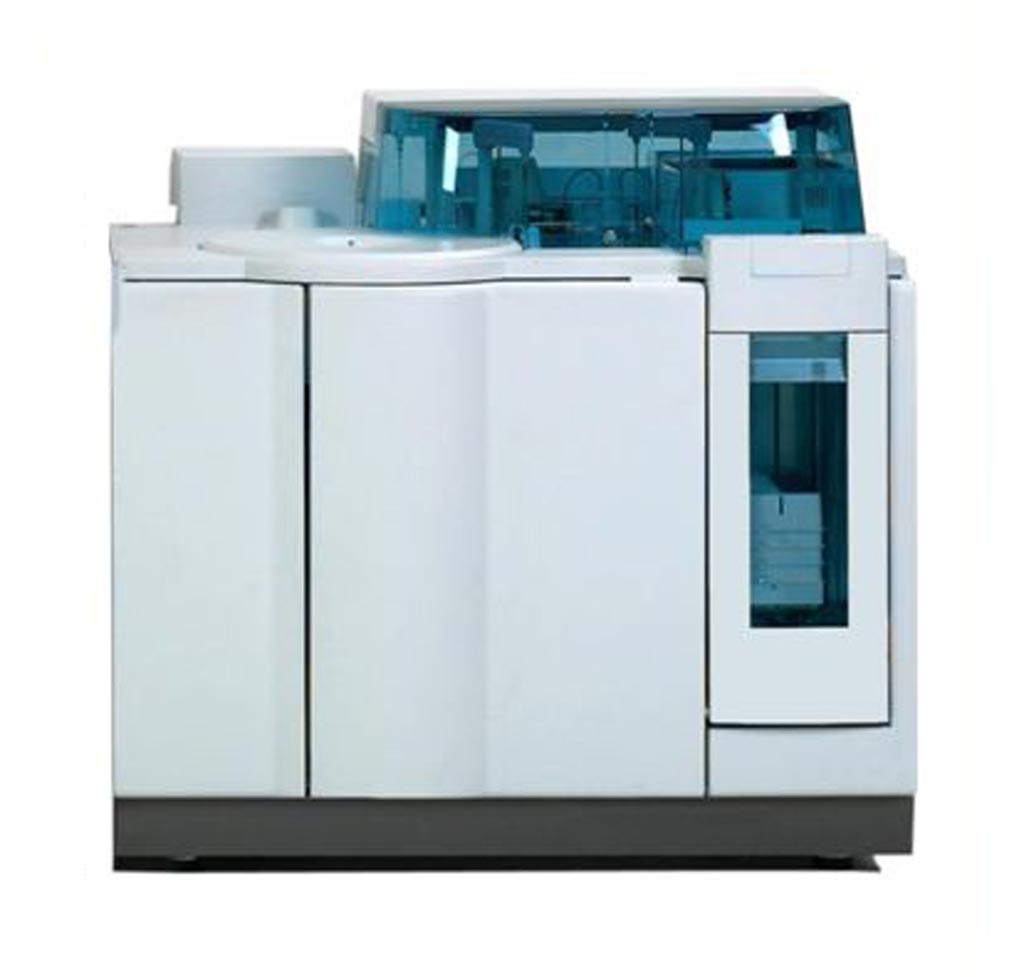 Towards this end, the investigators analyzed plasma and cerebral spinal fluid (CSF) Abeta42, Abeta40, total tau (tau), and phosphorylated tau (P-tau; only in CSF) using Elecsys immunoassays on a Roche Diagnostics cobas e 601 autoanalyzer.
The cobas e 601 module is a fully automated analyzer that uses a patented electrochemiluminescence (ECL) technology for immunoassay analysis. It was designed for both quantitative and qualitative in vitro assay determinations for a broad range of applications (including anemia; bone, cardiac and tumor markers; critical care; fertility hormones; maternal care; and infectious diseases).
For the current study, the investigators used Elecsys immunoassays to analyze blood samples collected from 842 people in Sweden (The Swedish BioFINDER study) and 237 people in Germany. The cerebrospinal fluid (CSF) Abeta42/Abeta40 ratio was used as the reference standard for brain Abeta status.
The mean age of the 842 participants in the first cohort was 72 years, with a range of 59 to 88 years, and 446 (52.5%) were female. For the 237 subjects in the second cohort, mean age was 66 years with a range of 23 to 85 years, and 120 (50.6%) were female. In the first cohort, plasma Abeta42 and Abeta40 predicted Abeta status with an area under the receiver operating characteristic curve (AUC) of 0.80. When adding APOE, the AUC increased significantly to 0.85.
"Previous studies on methods using blood tests did not show particularly good results; it was only possible to see small differences between Alzheimer's patients and healthy elderly people. Only a year or so ago, researchers found methods using blood sample analysis that showed greater accuracy in detecting the presence of Alzheimer's disease. The difficulty so far is that they currently require advanced technology and are not available for use in today's clinical procedures," said first author Dr. Sebastian Palmqvist, associate professor for clinical memory research at Lund University. "The next step to confirm this simple method to reveal beta-amyloid through blood sample analysis is to test it in a larger population where the presence of underlying Alzheimer's is lower. We also need to test the technique in clinical settings, which we will do fairly soon in a major primary care study in Sweden. We hope that this will validate our results."
The study was published in the June 24, 2019, online edition of the journal JAMA Neurology.
Related Links:
Lund University