Stem Cell Transplantation Increases Risk of Infection-Related Mortality
By Labmedica International staff writers
Posted on 29 May 2019
Allogeneic hematopoietic stem cell transplantation (HSCT) is a potentially curative therapeutic modality for various malignant and nonmalignant hematological conditions. The best results of allogeneic HSCT were obtained when the stem cells from a human leukocyte antigen (HLA)-matched sibling were used, such a donor can only be found for approximately 30% of patients.
Alternative sources of stem cells include HLA-matched unrelated donors and, in more recent times, HLA-haploidentical donors. The use of HLA-haploidentical donors has led to the near-universal availability of donors with an average of 2.7 potential donors among first-degree relatives. A frequently encountered complication of haploidentical transplants is an increased rate of infectious complications thought to be due to a delay in immune reconstitution.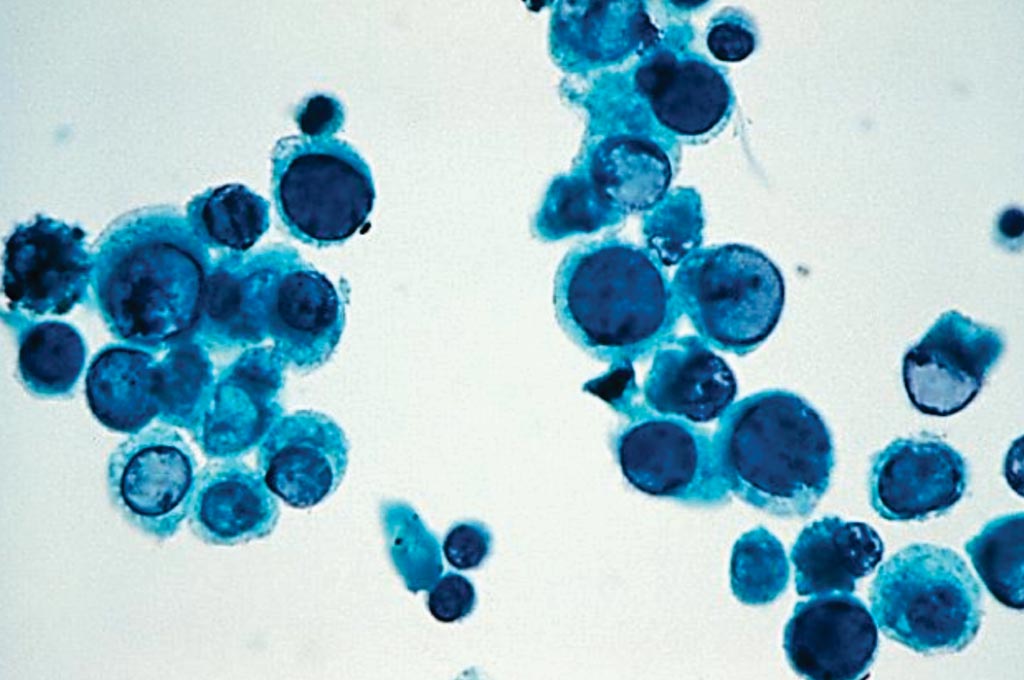 Scientists at the University of Southern California (Los Angeles, CA, USA) and their colleagues conducted a retrospective cohort study in adults with various malignant and benign hematological conditions who underwent allogeneic hematopoietic stem cell transplantation from 2011 to 2018. One hundred-day and one-year overall survival was defined as survival from the time of transplant until 100 days or one year later.
Routine monitoring for cytomegalovirus (CMV) viremia was conducted three times per week by qRT-PCR for the first six months after transplant in all patients, with CMV infection defined as detectable DNA by this assay. The frequency of CMV monitoring was subsequently decreased for the remainder of the 1-year post-transplant period. Patients otherwise underwent evaluation for specific bacterial, fungal, and viral infections as needed per clinical presentation as well as laboratory and imaging findings. Testing for BK viruria and viremia was performed by DNA urine RT-PCR and DNA plasma RT-PCR, respectively, in all patients who reported new-onset urinary symptoms such as dysuria and hematuria after transplant. BK virus infection was defined as detectable DNA by these assays.
The team reported that a total of 187 patients were included in this study, with 45 (24.1%) receiving transplants from haploidentical donors and 142 (75.9%) from non-haploidentical donors. There were similar rates of acute graft-versus-host disease (GVHD) (40% versus 38% in haploidentical versus non-haploidentical recipients and chronic GVHD (44.4% versus 43.7%). Rates of 100-day and 1-year infection-related mortality were significantly higher in the haploidentical group compared to the non-haploidentical group (8.9% versus 1.4% at 100 days, and 15.9% versus 3.8% at 1 year). There were also higher rates of cytomegalovirus infections (59.1% versus 23.8%), BK virus-associated hemorrhagic cystitis (40.9% versus 8.4%), and BK viremia (15.9% versus 0.8%) in haploidentical recipients.
The authors concluded that despite the use of identical antimicrobial prophylactic and treatment agents, haploidentical recipients were found to have significantly increased rates of 100-day and one-year infection-related mortality as well as several other infectious complications. The study was published on May 15, 2019, in the Journal of Blood Medicine.
Related Links:
University of Southern California

Latest Molecular Diagnostics News