Protein Panel Accurately Differentiates Forms of Ovarian Tumors
By Labmedica International staff writers
Posted on 20 May 2019
A panel of eight proteins was found that distinguishes between the milder endometrioid (EC) and more deadly high-grade serous (HGSC) forms of ovarian cancer with 99.2% accuracy.
Ovarian carcinomas are a group of distinct diseases classified by histotypes, which describe the range of tissue types that arise during the growth of the tumor. As histotype-specific treatment improves, accurate classification of the disease will become critical.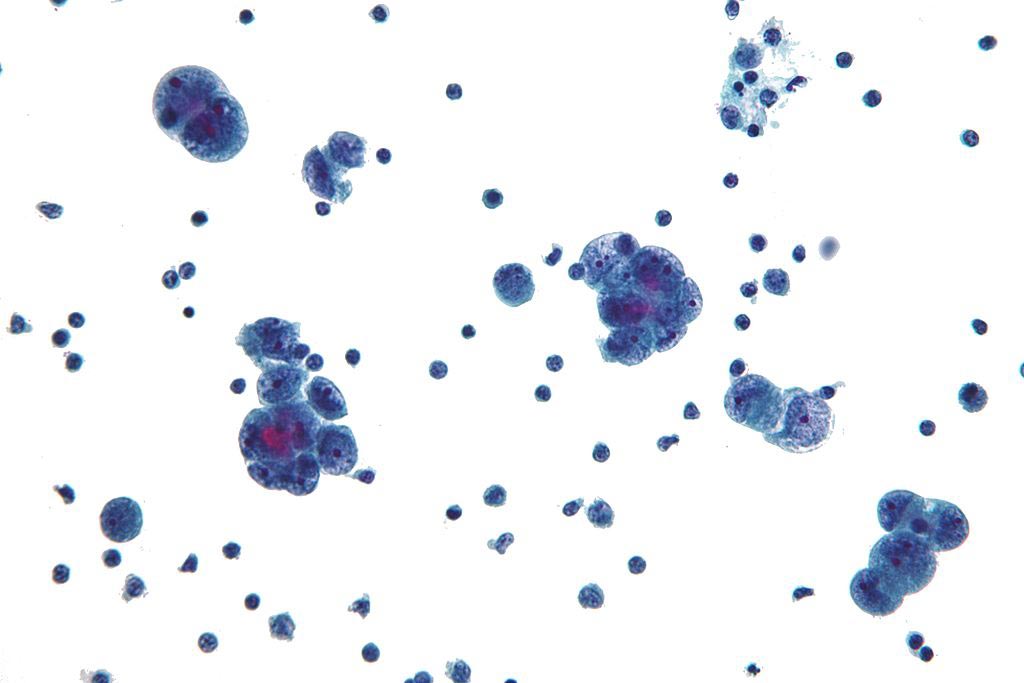 To uncover differences between the two most common histotypes (EC and HGSC), investigators at the University of Alberta (Canada) performed label-free quantitative proteomics on freshly frozen tumor tissues (10 samples of each histotype). Eight candidate protein biomarkers specific to EC were validated by immunohistochemistry using tissue microarrays representing 361 cases of either EC or HGSC.
Results revealed over 500 proteins that were expressed differentially between EC and HGSC tumor proteomes. A ranked set of 106 proteins was sufficient to correctly discriminate 90% of samples. Immunohistochemistry validated KIAA1324 as the most discriminatory novel biomarker for EC. Expression of the KIAA1324 gene is induced by estrogen and the encoded protein has been characterized as a transmembrane protein. This protein has been found to correlate with survival in certain carcinomas and may be important for cellular response to stress.
An eight-marker panel was found to exhibit superior performance for discriminating EC from HGSC compared to the current standard of WT1 (Wilms tumor protein) plus TP53 (tumor suppressor p53), improving the classification rate for HGSC from 90.7% to 99.2%. Other specific diagnostic markers were also significantly associated with favorable prognosis within EC suggesting biological heterogeneity within this histotype.
"One of the issues with ovarian cancer is that we cannot fully decipher between subtypes," said first author Dr. Lynne Postovit, associate professor of oncology at the University of Alberta. "This is an important problem because the different subtypes should be treated differently. That does not sound like a big deal, but the difference in the ways that women with endometrioid versus high-grade serous are treated is significant."
"The relevance is if you know what you are looking at, you take a precision medicine approach to better tailor the treatment to the patient, so they have potentially less side effects," said Dr. Postovit. "This is what personalized medicine is all about--starting to look at each patient's cancer differently. Not knowing with complete certainty which form of cancer the patient has means that oncologists have to go with the harshest treatment regardless."
The ovarian cancer biomarker panel was described in the April 12, 2019, online edition of the journal Clinical Cancer Research.
Related Links:
University of Alberta

Latest Molecular Diagnostics News