Breast Cancer Test Determines Most Effective Treatment
By Labmedica International staff writers
Posted on 14 May 2019
For the clinical management of patients with estrogen receptor (ER)-positive breast cancer, several clinico-pathological and molecular characteristics of the tumor have to be considered for prognosis and treatment decisions.
Over the last two decades several multigene tests have been developed to aid the selection of patients for whom adjuvant chemotherapy might be appropriate based on prognosis. All of these tests predict the likelihood of disease recurrence or progression, and some have shown to predict relative benefit from chemotherapy.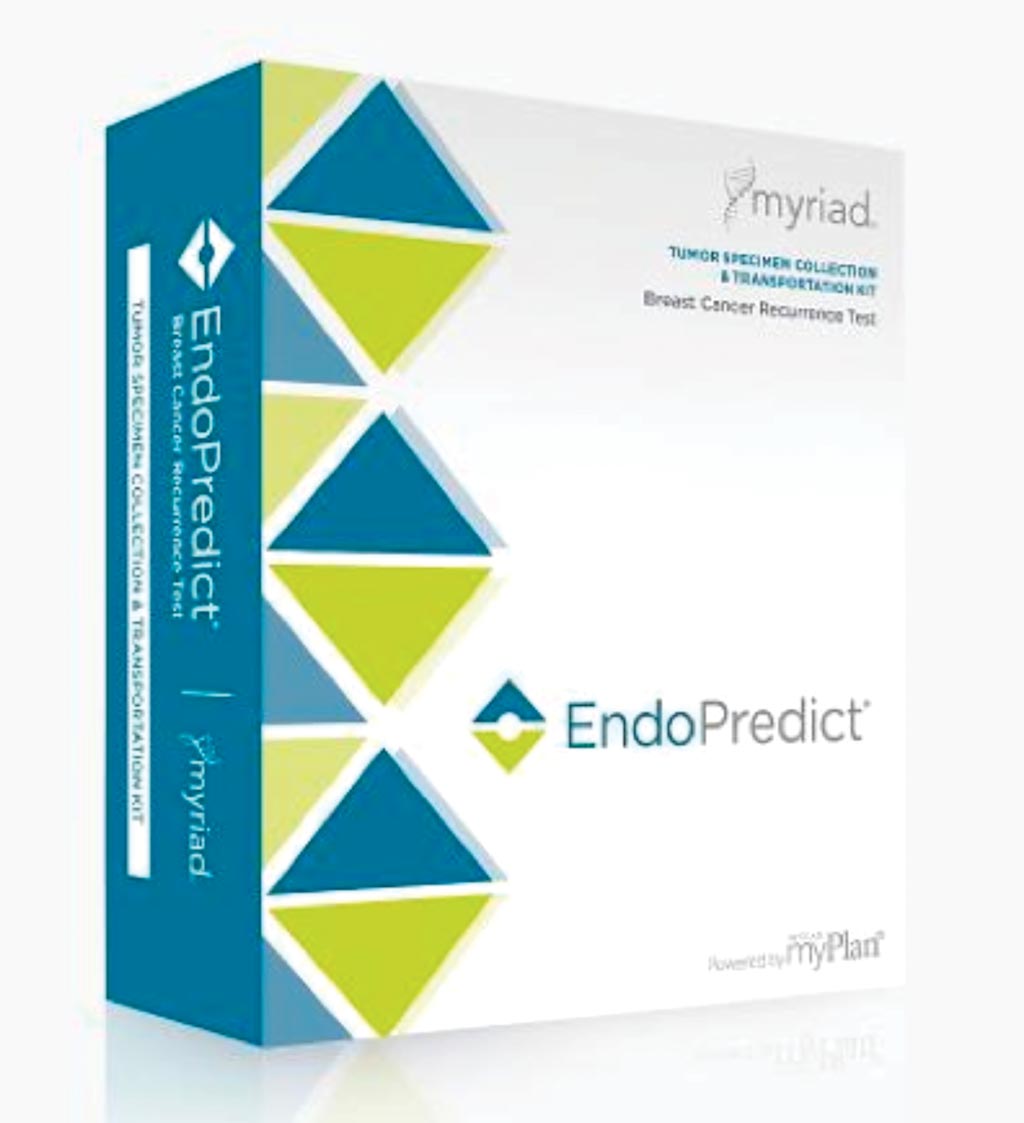 An international team of scientists working with the Queen Mary University of London (London UK) performed a combined analysis of three large clinical trials, including a total of 3,746 women, who received treatments including hormone therapy and chemotherapy. The investigators found that a multigene test called EndoPredict (Myriad Genetics, Cologne, Germany) is able to predict whether chemotherapy will work for an individual patient.
The study results showed that patients with a high EndoPredict test result, indicating a high risk of metastasis, who received chemotherapy in addition to hormonal therapy, had statistically better 10-year outcomes than those who only received hormonal therapy. The study was therefore able to show that EndoPredict is not only a prognostic test, but for the first time was able to demonstrate that EndoPredict also has predictive abilities with regards to chemotherapy.
With the added predictive benefit of EndoPredict demonstrated by this study, use of this test might become more commonly used to determine whether chemotherapy will effectively treat a patient, bringing enormous benefit to women diagnosed with breast cancer.
Ivana Sestak, PhD, a senior lecturer and lead author of the study, said, "Our new results give clinicians good quality data to inform specific treatment recommendations for women. Our data shows that using the EndoPredict test to assess the risk of metastasis can spare women unnecessary chemotherapy if the test results show that a woman is at low risk of recurrence by the test. The study published on April 30, 2019, in the journal Breast Cancer Research and Treatment.
Related Links:
Queen Mary University of London
Myriad Genetics