Liquid Biopsy Utility Reinforced in Early Cancer Trials Results
By Labmedica International staff writers
Posted on 09 May 2019
Next-generation sequencing (NGS) of circulating tumor DNA (ctDNA) supports blood-based genomic profiling but is not yet routinely implemented in the setting of a clinical phase I trials.
TARGET (Tumor chARacterisation to Guide Experimental Targeted therapy) is a molecular profiling program with the primary aim to match patients with a broad range of advanced cancers to early phase clinical trials on the basis of analysis of both somatic mutations and copy number alterations (CNA) across a 641 cancer-associated-gene panel in a single ctDNA assay.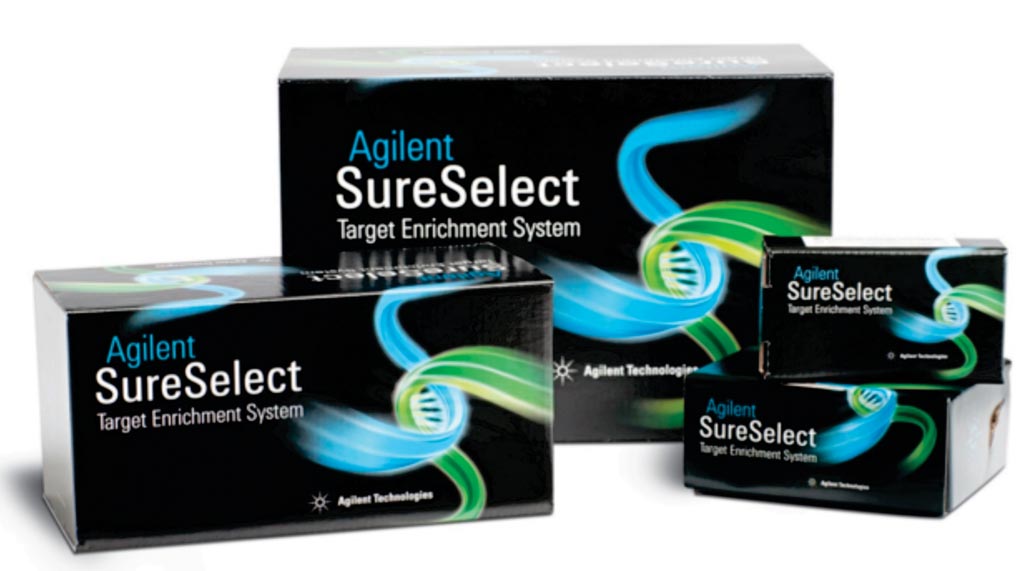 For the analysis of the first 100 patients, investigators led by those at the University of Manchester (Manchester, UK) first designed and optimized a 641-gene liquid biopsy panel using Agilent SureSelect technology. Sequenced subjects were spread over 22 tumor types, with a median age of 56 years and a median of two prior lines of therapy. The team reported that they generated ctDNA NGS data successfully in 99% of patients, compared with tumor tissue sequencing, which only worked in 95%.
The group reported that 69 non-synonymous mutations were identified in tumor tissue from 54 patients overall. Analysis of corresponding ctDNA NGS data revealed good concordance, with 54 of 69 alterations (78%) also detected in plasma. Investigators applied a 2.5% variant allele frequency (VAF) threshold for liquid biopsy variant calling, and even with this relatively high cutoff, the assay was able to identify actionable mutations in the blood of 41 of 100 patients, 11 of whom received a matched therapy. Using the 2.5% cutoff, the team saw a 75% concordance (70 of 94 cases) between ctDNA and tissue results in patients with both tumor and ctDNA data.
Among the 24 discordance cases, 20 had tumor tissue mutations that were not recapitulated in the liquid biopsy sequencing. Of these, nine were actually present in sequence reads, but fell below the VAF cutoff. Four additional individuals had ctDNA mutations that were not represented in corresponding tissue sequencing. Some of these mismatches could be ascribed to either a biological or clinical consequence.
Caroline Dive, PhD, CBE, a professor and lead author of the study, said, "Now that we have demonstrated the feasibility of matching clinical trials for patients who have not responded to previous treatments by analyzing the tumor DNA in their blood, we are working to improve our blood testing approach. We are making the test more sensitive and adding new elements to it in order to understand more about a patient's disease. We are also taking several blood samples over time to see if a faulty gene is disappearing with treatment, or if there is emergence of a new genetic fault that could lead to treatment resistance. This would allow us to stop a failing treatment and consider new options to stay a step ahead of the disease." The study was published on April 22, 2019, in the journal Nature Medicine.
Related Links:
University of Manchester