Symptomatic Respiratory Pathogen Found in Transplant Recipients
By Labmedica International staff writers
Posted on 13 Feb 2019
As opportunistic pathogens, microsporidia cause symptomatic infections mainly in patients with impaired immune function; and microsporidial dissemination to the central nervous system, eyes, and respiratory and urinary tracts has been documented in these patients.
Iatrogenically immunosuppressed patients, especially transplant recipients, are the group at highest risk of such opportunistic infections, and their dissemination is due to life-long immunosuppressive treatment. Nevertheless, routine differential diagnosis of these pathogens is not performed and little is known about the prevalence of microsporidia in this group of patients.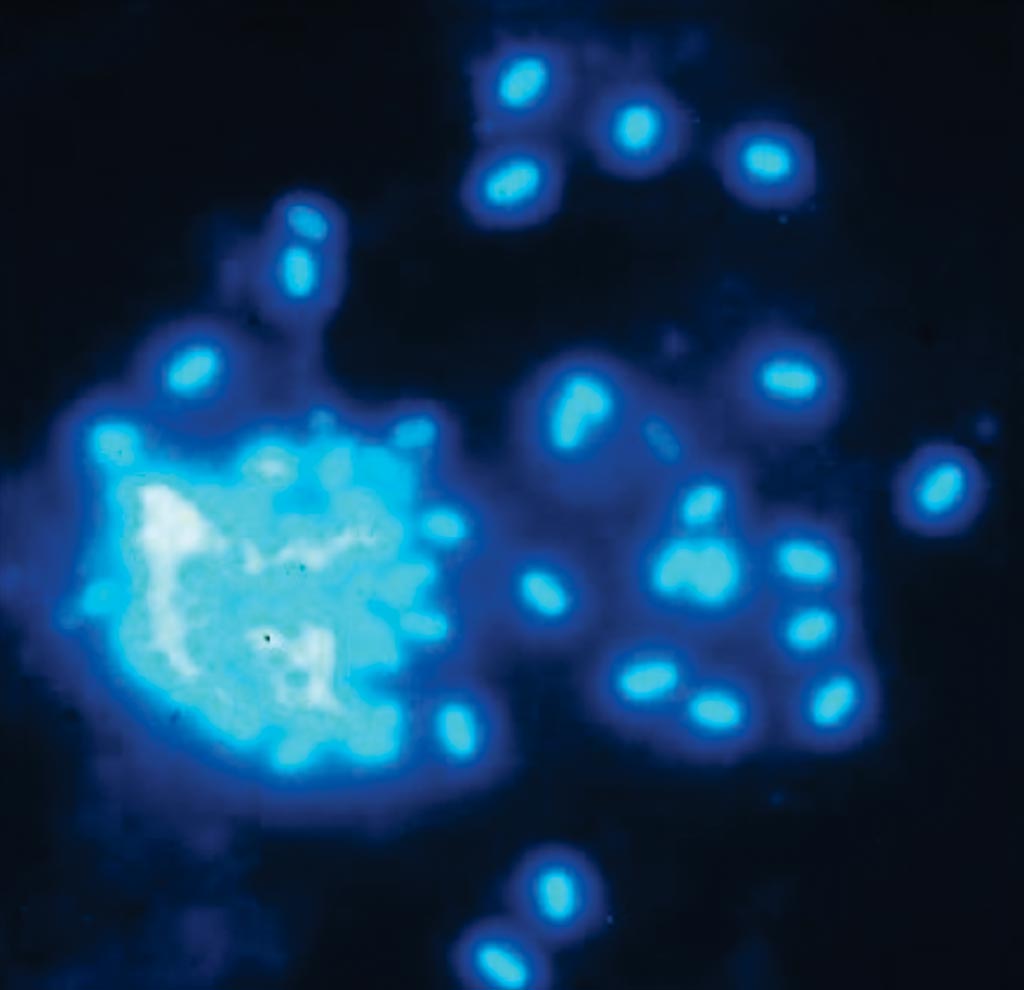 Infectious disease scientists from the Wroclaw Medical University (Wroclaw, Poland) obtained sputum samples and bronchial washings (BW) from 72 renal transplant recipients and 105 patients with various respiratory diseases were screened for Encephalitozoon spp. and Enterocytozoon bieneusi by microscopic examination and genus-specific nested polymerase chain reaction (PCR) followed by genotyping.
The standard Calcofluor M2R staining method was used to detect microsporidial spores. Sputum and BW samples were homogenized by bead disruption with a Precellys24 Instrument, followed by digestion with proteinase K at 56 °C for 1 hour. A genus-specific nested PCR protocol was used to amplify the partial sequence of the 16S rRNA gene, the entire ITS (internal transcribed spacer) region, and a partial sequence of the 5.8S rRNA gene of E. bieneusi and Encephalitozoon spp. PCR products were sequenced in both directions using the Sanger sequencing method. Amplification and sequencing of each sample was repeated twice.
The investigators reported that a total of 8.3% (6/72) of immunosuppressed renal transplant recipients and 1.9% (2/105) of patients with various respiratory diseases, both immunocompetent and immunosuppressed, were positive for respiratory microsporidial infection. All six transplant recipients were Encephalitozoon cuniculi-positive by PCR/sequencing and five of them suffered from respiratory symptoms. The presence of microsporidial spores was also confirmed microscopically in three of the transplant recipients. Of the two immunocompetent patients with various respiratory diseases, one had an E. cuniculi infection, while the second had an E. bieneusi infection.
The authors concluded that the higher prevalence of E. cuniculi observed among patients after kidney transplantation testifies to the fact that life-long immunosuppression increases the risk of respiratory microsporidial infection in these patients. It is necessary to constantly monitor them, since symptoms of respiratory microsporidiosis are generally undistinguishable from those caused by more common infective agents. Moreover, when infection is untreated, it may lead to acute respiratory failure, which is life threatening for the patient. The study was published in the February 2019 issue of the International Journal of Infectious Diseases.
Related Links:
Wroclaw Medical University