Whole-Exome Sequencing Evaluates Fetal Structural Anomalies
By Labmedica International staff writers
Posted on 12 Feb 2019
In about 3% of pregnancies, ultrasound imaging will reveal a significant fetal physical anomaly and knowing the cause of the anomaly can help doctors and parents be better prepared, both during the pregnancy and after delivery.
The current standard of care is to obtain a sample of amniotic fluid and perform karyotyping to determine if the fetus has the right number of chromosomes and if small regions are missing, but this test can only pinpoint the underlying cause for about 40% of anomalies found on ultrasound, leaving the majority of families in the dark.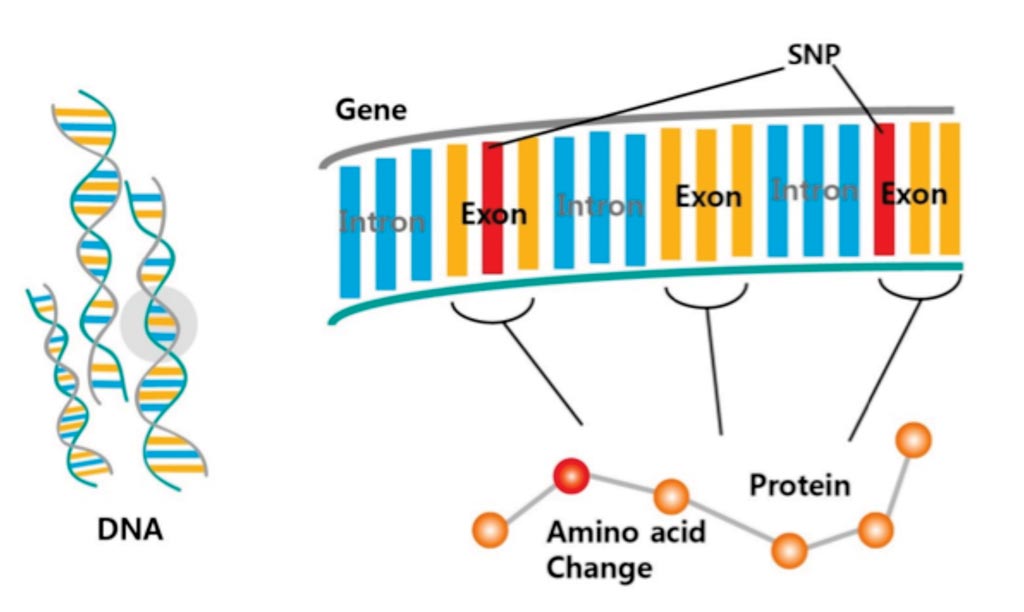 A team of scientists collaborating with the Columbia University Medical Center (New York, NY, USA) enrolled 234 pregnant women with abnormal ultrasound findings but whose standard genetic tests were negative. The team used whole-exome sequencing to identify genetic variants that indicated an underlying cause (diagnostic genetic variants) and genetic variants that met the criteria of bioinformatic signatures that had previously been described to be significantly enriched among diagnostic genetic variants.
DNA samples from 234 (45%) eligible trios were used for analysis of the primary outcome. By use of trio sequence data, the scientists identified diagnostic genetic variants in 24 (10%) families. Mutations with bioinformatic signatures that were indicative of pathogenicity but with insufficient evidence to be considered diagnostic were also evaluated; 46 (20%) of the 234 fetuses assessed were found to have such signatures.
Since the science surrounding genomic analysis is still developing, some of the gene sequence patterns had been associated, but not definitively linked, to the specific developmental abnormality. Clinicians need to balance their desire to give patients definitive answers against the sometimes murky state of genomic science. A team of multidisciplinary experts such as clinical and molecular geneticists, genetic counselors, developmental biologists, and maternal fetal medicine specialists, are needed to ensure an accurate interpretation of the new test results.
Ronald Wapner, MD, director of reproductive genetics, a professor of obstetrics and gynecology, and co-author of the study, said, "Based on our findings, whole exome sequencing could serve as a valuable addition to standard prenatal genetic tests, with the potential to improve perinatal care for infants with genetic conditions and ease parents' fears by offering a clear diagnosis." The study was published on January 31, 2019, in the journal The Lancet.
Related Links:
Columbia University Medical Center

Latest Molecular Diagnostics News