Rapid Next-Gen Sequencing Method Predicts Prostate Cancer Risks
By Labmedica International staff writers
Posted on 08 Jan 2019
Prostate cancer is the most commonly diagnosed male cancer and the second leading cause of cancer deaths among men in the USA, with approximately 220,000 new diagnoses and approximately 27,000 deaths each year.
Men with clinical low-risk disease can receive active surveillance to safely preserve quality of life, provided that the risk of an undetected aggressive cancer can be managed. Clinical tests for the prognosis of prostate cancer from radical prostatectomy specimens and biopsy specimens are being increasingly used to inform treatment and active surveillance protocols.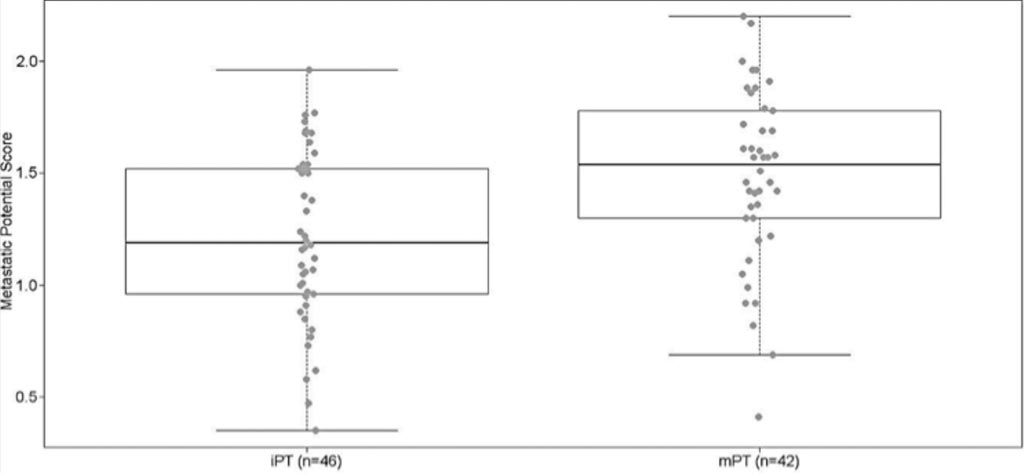 A team of scientists led by those at the Albert Einstein College of Medicine (Bronx, NY, USA) collected from prostate cancer radical prostatectomy cohort of 72 men was collected at Duke University. A total of 88 prostate cancer surgical research (PCSR) samples (from 69 unique men) and 21 healthy samples were microdissected and underwent DNA extraction. A second prostate cancer cohort comprised 12 PCSR samples with matched punched biopsy samples (Duke Cohort 2). All PCSR samples (Duke Cohorts 1 and 2) were assayed on the OncoScan formalin-fixed, paraffin-embedded (FFPE) version 3 array and on the Next Generation Copy Number Alteration NG-CNA panel.
The team developed a genomic DNA signature, the metastatic potential score (MPS), and verified it as highly predictive of prostate cancer, triple-negative breast cancer, and lung adenocarcinoma metastases using surgical samples. Metastases and metastasis-prone primary tumors demonstrated enrichment of specific CNAs in one direction, either gain or loss. This directionality provided a basis for calculating scores for the specific genes within the CNA regions that included a penalty when the CNA went against the expected directionality.
The team reported that the NG-CAN assay can analyze 902 genomic sites across 194 genomic regions, which it can do both faster than existing tests and at a lower cost. With the NG-CNA, the cost of DNA extraction, library preparation, and sequencing reagents can be USD 20 to USD 40 per sample, compared to nearly USD 1,000 for whole genome sequencing. The team noted that the results that they obtain through the new test are easier to read, allowing scientists to process thousands of tissue samples in one go. NG-CNA also has a quicker turnaround time for the results, at approximately 36 hours. Finally, NG-CNA calls for the collection of smaller samples than other tests currently in use. The sample size can be as low as 12.5 ng of material, which would allow specialists to use the test to analyze cell lines, biopsy samples, and surgical samples.
Harry Ostrer, MD, a medical geneticist and lead author of the study said, "We have demonstrated that CNAs can be detected rapidly and accurately with the new Next-Generation Copy Number Alteration (NG-CNA) assay. We believe the addition of the NG-CNA assay onto a standard cancer gene testing platform will augment personalized medicine by identifying aggressive tumors and genetic mutations that are predictors of response to targeted therapies." The study was published on December 12, 2018, in The Journal of Molecular Diagnostics.
Related Links:
Albert Einstein College of Medicine